Get Your Free Estimate Today!
In today's fast paced world, it is not a matter of if you will need a locksmith MD; it is a matter of when you will need to get in touch with a professional locksmith.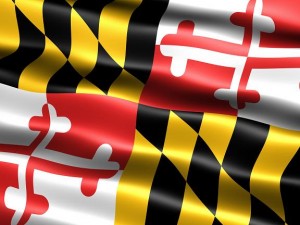 When you need the best locksmith Maryland can offer you we are ready to help. Our locksmith MD company, King Locksmiths has services available for your home locks, your business needs and even your automobile lock needs. At King Locksmiths, we understand your needs and want to service them in the best possible way. This is why we provide our Maryland locksmith service around the clock regardless of the hour or day of the week. The top locksmith Maryland has available will provide the highest quality service in regards to your residential, commercial or automotive locksmith in Maryland needs. Do you need a lock replaced? Do you need a new car key made? Whatever you need our Maryland locksmith service will be these to help you. Perhaps, this is why we have some of the best locksmiths Maryland has to offer. We Provide Fast Locksmith Silver Spring MD, Locksmith Annapolis MD and Locksmith Baltimore MD Service 24/7! When you search the terms locksmith Maryland you might see many search results but none of them will come close to the high quality service that we offer you. At King Locksmiths we take pride in our service. Our Maryland locksmith professionals can re-key your locks, replace them or even get you into the safe that needs cracking. We take many types of payments for your convenience and we are happy to offer discounts for crime victims and a handful of others. The best locksmith Maryland has to offer is just a phone call away when you need us most. High quality Maryland locksmith service is not hard to find as long as you know where to look. Since you have found us, you have the high quality service that you have been looking for. Contact us today for all of your locksmith needs. Using a Maryland locksmith gives you security and peace of mind because you know that the job will be done right the first time and at King Locksmiths, we are happy to help you.
Complete 24 Hour Service
We provide total 24 Hour service for the entire Maryland and Washington D.C. areas.
Licensed & Bonded
Rest assured because King Locksmith and Doors is fully licensed and bonded for safety and peace of mind.
In-House Experts
We do not outsource for our work. You save money because our experts are in-house!
At King Locksmith and Doors, we specialized in high-end and professional locksmith and door services. We have an in-house door installation expert and do not hire out for any door or lock services.  Our technicians are all highly trained and well equipped to help you with any and all door and lock service needs.
King Locksmith & Doors, Inc.
Professional Locksmith & Door Experts
111 University Blvd West Silver Spring, MD 20901
3283 M St. NW, Washington, DC 20007
manager@kinglocksmiths.com