Safe Opening Services and Safe Cracking Locksmith in MD & DC
Get Your Free Estimate Today!
Locksmith
Safe Opening: Safe and High Security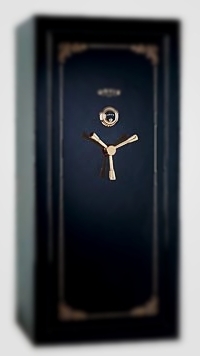 Unlocking a safe without its combination is commonly referred to as locksmith safe cracking. If you find yourself facing a locked safe with a lost combination, professional safe crackers are essential. Look no further than King Locksmiths to solve this challenge.
King Locksmiths is a trusted safe locksmith serving the MD and DC regions. Our professional safe openers are fully bonded and insured, ensuring your peace of mind. Our locksmiths boast over 5 years of experience and take years of training in cracking a safe, making them experts in cracking open a safe or cracking a combination safe. Moreover, we offer transparent pricing for all our services and provide free quotes on safes before commencing any work. You can rely on our friendly mobile locksmiths who are available to crack the safe.
Need a reliable service? Call now!
Cracking Open a Locked Safe: Methods and Techniques by Safe Experts
Cracking safes is crucial that's why we employ a range of techniques to open various types of safes, tailoring our safe locksmith that can open and provide solutions to specific factors. These factors encompass the safe type and its locking mechanism. To determine the optimal method for safe servicing, one of our skilled service technicians will open your safe.
One effective method employed in safe cracking is manipulation, a technique relying on sound and touch to decipher the combination. Many safes emit subtle sounds when their dials are turned, and in such cases, a stethoscope is utilized to amplify these lock-related sounds. Manipulation is typically suited for mechanical locks, but it can be time-consuming, often taking an hour or more to successfully open a safe using this method.
Alternatively, drilling is another technique employed for safe cracking. This method necessitates drilling a hole into a mechanical safe to access the lock, using a precision instrument for manipulation. However, drilling is only viable for safes lacking hard plates or additional security materials. Hire a locksmith who can open the without end up damaging the safe. Our fast and reliable locksmith provides sought-after locksmith services. Need safe cracking service for high-security locks? Don't hesitate to call now.
.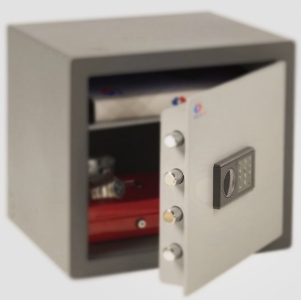 Professional Safe Opening
Successful safe cracking is also done by scoping the safe. This method for getting a safe open requires drilling a hole to observe the working aspects of the lock. Scoping is the best method for opening safes that have glass re-lockers and mechanical locks that are manipulation-proof. The goal of scoping safes is to observe the change in keyhole. The markings that are found on the wheel pack of combination locks to use as a guide to dial the safe open.
Our locksmiths are highly trained professionals, providing reliable locksmith services for the Silver Spring, MD, and Washington areas. We prioritize your security and offer safe repair and safe cracking services without damaging the safe.
Contact us today for a free quote and upfront pricing on our complete locksmith services, including automotive, commercial, and residential needs. We are your trusted locksmith company with years of experience, ensuring the highest level of service possible.
King Locksmiths: Your Trusted Safe Security Solutions and Safe Lock Experts
As one of the most sought-after locksmith companies in Maryland and Washington, we understand the importance of secure access to your safe. Whether you need a new safe, require safe cracking expertise due to a forgotten combination, or find yourself locked out of your safe, our team is here to assist you.
We specialize in high-security locks and high-security keyways, ensuring the utmost protection for your valuable assets. Our locksmiths have years of experience, providing fast and reliable service for all your locksmith needs, including residential security.
In addition to lock and key services, we offer emergency services for those urgent situations where access cannot wait. Trust us as your go-to locksmith for any dial lock or new lock needs in the MD and DC areas.
When you choose King Locksmiths, you're selecting the best locksmiths in the region, known for their expertise, professionalism, and dedication to delivering services you can count on. Contact us today and experience the peace of mind that comes with top-notch locksmith assistance for your safe and all your security needs.
Enhance Your Commercial Security with Advanced Safe and Lock Services in MD & DC
Enhancing commercial security in Maryland (MD) and Washington D.C. (DC) is made effortless with advanced safe and lock services. Safeguarding your home and valuables requires more than just traditional measures. It demands the expertise of sought-after residential locksmith services, who specialize in offering comprehensive security solutions. Whether you find yourself locked out of an old safe or need to install a new one, locksmith safe opening services are at your disposal, ensuring access without damaging your valuable possessions. These professionals also excel in installing high-security locks, rekeying existing ones, and upgrading locks to stay ahead of emerging threats. With their advanced security safe and lock expertise, your peace of mind is assured.
In MD, DC, and the surrounding areas, these emergency locksmith services are essential for fortifying your home and deterring potential burglars. Elevate your commercial security with the trusted locksmith services we provide.
Unlocking Advanced Security: Safe Opening Services in Maryland & DC
When it comes to safeguarding your valuables, safe sales offer peace of mind for both home and business owners. We provide quality service to ensure you get the best protection possible. Our wide range of safes caters to all needs, from basic home security to even the most secure safes for high-value assets. If you need a safe for your business, our services are available to guide you every step of the way. With a commitment to quality service and a comprehensive selection, we make finding the perfect safe a breeze. Your security is our priority, and we're here to assist you with top-notch safe sales.
Your Trusted Locksmith Service for Commercial Safes in MD & DC
Commercial safes are secure storage containers or vaults designed specifically for use in commercial or business settings. These safes are constructed to provide a high level of security and protection for valuable assets, important documents, cash, and other items that businesses need to keep secure. Commercial safes come in various sizes and configurations, ranging from small, portable safes to large, heavy-duty vaults.
When it comes to securing your business assets, you need reliable locksmith services that specialize in commercial locksmith needs. In MD & DC, our team is dedicated to safeguarding your valuable possessions with our high-security solutions. Whether you require assistance with a new safe installation or need to enhance your existing security measures, our experienced commercial locksmiths are here to assist you.
Trust us as your go-to locksmith for all your commercial locksmith needs, ensuring your business stays protected.
Safeguarding Your Valuables: Vault Solutions in Washington DC & MD
Safeguarding valuables in a commercial safe and vault is essential to protect against theft, fire, and damage while providing secure and organized storage.
When it comes to locksmith services in Washington, King Locksmiths is your trusted local locksmith. We are one of the most sought after locksmith companies, offering a wide range of services, including lock repair, automotive locksmith assistance, and the expertise you need for high-security locks and high-security keyways.
Frequently Asked Questions (FAQ) About Our Safe Opening Services
What services does a commercial locksmith offer?
A commercial locksmith specializes in providing advanced security solutions for homes, including services related to electronic locks, safe locks, and more.
How can I find a reliable commercial locksmith in my area?
To find a trustworthy locksmith, search online or ask for recommendations. Make sure that they are expert and have experience in locksmith services.
What are the advantages of using electronic locks for home security?
Electronic locks offer enhanced security and convenience. They can be easily programmed, provide keyless entry, and can be integrated into a comprehensive security system.
Do locksmiths provide advanced security safe and lock installation services?
Yes, professional locksmiths are equipped to install and maintain advanced security safes and locks to protect your valuable assets.
How can I improve the security of my home or business with the help of a locksmith?
A safe-opening locksmith can assess your security needs and recommend suitable solutions, which may include electronic locks, advanced security safes, and other measures to ensure your property's safety.
Complete 24 Hour Service
We provide total 24 Hour service for the entire Maryland and Washington D.C. areas.
Licensed & Bonded
Rest assured because King Locksmith and Doors is fully licensed and bonded for safety and peace of mind.
In-House Experts
We do not outsource for our work. You save money because our experts are in-house!
At King Locksmith and Doors, we specialized in high-end and professional locksmith and door services. We have an in-house door installation expert and do not hire out for any door or lock services.  Our technicians are all highly trained and well equipped to help you with any and all door and lock service needs.
King Locksmith & Doors, Inc.
Professional Locksmith & Door Experts
111 University Blvd West Silver Spring, MD 20901
3283 M St. NW, Washington, DC 20007
manager@kinglocksmiths.com