Cabinet Locks Install or Rekey with King Locksmiths
Get Your Free Estimate Today!
Need Cabinet Locks installed or rekeyed? 24/7 Call King Locksmiths – Cabinet Locks Service – 240-345-1455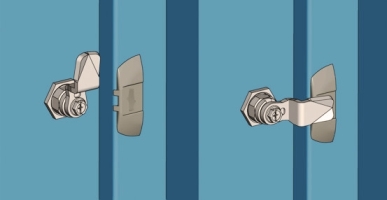 At King Locksmiths, we offer the best services for cabinet locks.  Whether you would like us to install cabinet locks or rekey your cabinet locks, our experienced experts at King Locksmiths can have the job done fast while offering the highest quality of workmanship and ensuring that the job is done right.
At King Locksmiths, we have been working on cabinet locks for years.  Along with our host of other lock and key services, we are experts when it comes to installing and rekeying cabinet locks.
Our expert locksmiths always offer the highest quality of workmanship on all of our jobs.  Whether it's a job involving cabinet locks, master lock re-keying, safe cracking or changing installing, repairing or upgrading locks, our experts offer always offer the best quality of work.
24/7 Service
Here at King Locksmiths, we offer 24/7 service and availability.  You never know when you're going to need a locksmith, and at Kings Locksmiths we understand that you may need us at any time of the day or night. We offer convenient 24/7 service and we are always easy to reach by phone.  Whether you want us to replace or re-key your cabinet locks or need us for another job, you can give us a call 24/7 and we will be there for you!
Affordability And Excellent Prices
We have been serving the Maryland and Washington, DC areas for years and we are very proud to offer free price quotes for all of our customers and excellent affordability for all of our customers on all of our services.  Rest assured that whether we're installing or re-keying your cabinet locks or offering another type of service, you will always get the best prices with King Locksmiths!
Call King Locksmiths Maryland and DC – Cabinet Locks Install or Rekey Service 24/7 – 240-345-1455
Complete 24 Hour Service
We provide total 24 Hour service for the entire Maryland and Washington D.C. areas.
Licensed & Bonded
Rest assured because King Locksmith and Doors is fully licensed and bonded for safety and peace of mind.
In-House Experts
We do not outsource for our work. You save money because our experts are in-house!
At King Locksmith and Doors, we specialized in high-end and professional locksmith and door services. We have an in-house door installation expert and do not hire out for any door or lock services.  Our technicians are all highly trained and well equipped to help you with any and all door and lock service needs.
King Locksmith & Doors, Inc.
Professional Locksmith & Door Experts
111 University Blvd West Silver Spring, MD 20901
3283 M St. NW, Washington, DC 20007
manager@kinglocksmiths.com