Commercial Door Lock Replacement, Installation & Repair – King Locksmith Service in MD 
Get Your Free Estimate Today!
Commercial Door Lock Replacement, Installation & Repair
Our team is adept at handling commercial door lock replacement, installation, and repair, providing peace of mind to businesses throughout the region. Whether you need to change commercial door locks, change a commercial door key replacement, or do commercial door lock removal, commercial door lock repair, door keypad repair, commercial lock installation, or want to intensify security with high-security locks, we've got you covered.
If you own or manage a business that has a retail establishment, you understand the critical role a commercial door lock plays in safeguarding your assets and ensuring the high-security locks of your premises. Commercial facilities should have locks installed and need a type of lock for safety and security purposes.
Our commercial lock installations are designed to meet the unique security requirements of your business. From traditional lock and key systems to advanced high-security locks, we offer many options to suit your needs. We can also assist with warehouse door keypad replacement, ensuring that your access control systems are up to date and functioning correctly.
At King Locksmith Service in MD, we specialize in a comprehensive range of commercial door lock installation, lock repair services, and replacement services to address your specific needs. We take pride in our team of highly skilled and experienced locksmiths. We understand the importance of timely and reliable commercial locksmith services for your business. Our commitment to providing top-notch solutions and maintaining the security of your business is unwavering.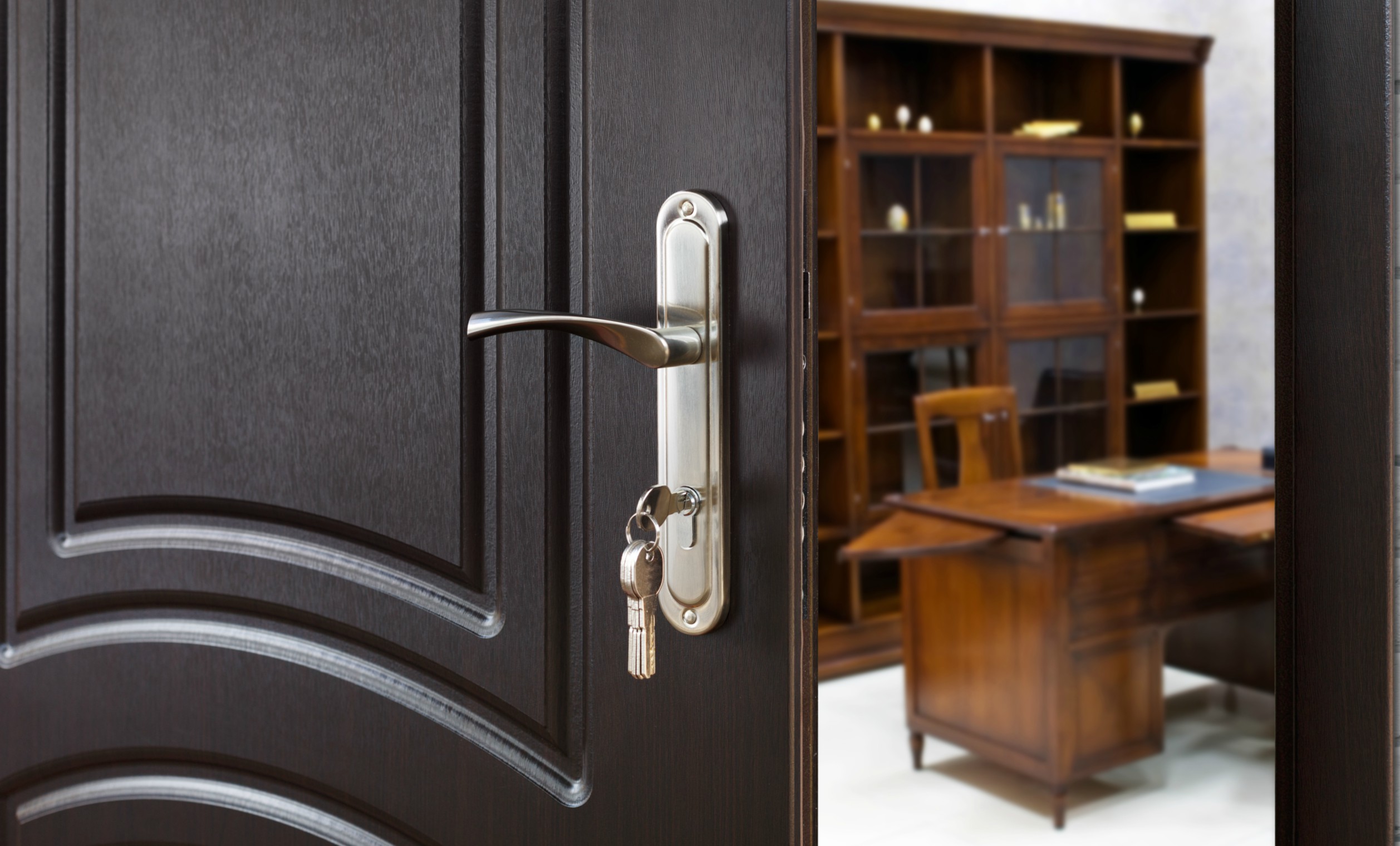 Commercial Door Lock Installation
: Kings
Locksmith
Service
in
MD
and
D.C
Commercial door lock installation is essential for several crucial reasons.
First and foremost, it provides a robust layer of security, safeguarding your business, valuable assets, and personnel from potential threats and unauthorized access.
Moreover, it enables precise access control, allowing you to manage and restrict entry to specific areas, ensuring only authorized individuals can enter sensitive locations.
Additionally, compliance with legal requirements and industry standards often depends on installing appropriate locks. This installation offers peace of mind, freeing you to concentrate on your core business operations without security concerns.
Finally, properly installed commercial door locks facilitate effective emergency responses, helping you swiftly address any security breaches or unforeseen situations, ultimately enhancing overall business security and resilience.
Commercial door lock installation is a critical investment for every business. Professional locksmiths bring expertise to the table, ensuring security and access control.
For every emergency locksmith or office door lock problem, call our locksmith service regardless of your business's size or industry, residential and commercial establishments safeguarding assets and personnel is paramount. Trust the  professionals for lock service and commercial door installation to provide the security your business needs
Commercial Door Lock
Replacement: Our Unwavering
Commercial Locksmith
Service
When it comes to the security of your business, the need to replace your locks can arise unexpectedly, even on a day of emergency. Commercial door lock replacement is a critical aspect of maintaining a secure environment for your place of business. Whether you're dealing with a malfunctioning door or lock, or you're responding to an urgent situation, swift action is essential. By addressing the issue promptly, you can ensure that your business remains protected, assets are secure, and the safety of your employees and customers is maintained. Don't hesitate to seek professional assistance when it's time for a commercial door lock replacement.
Mortise Lock Installation
: Your Need for
Commercial Lock
A Mortise lock is installed and commonly used in a variety of commercial and residential door applications where a high level of security and durability is required. Here are some common types of doors where mortise locks are frequently used:
Exterior Entry Doors: Mortise locks are often installed on exterior doors, such as the front doors and back doors of homes, as well as the entry doors of commercial buildings. They provide excellent security for these critical access points against intruders.
Apartment and Condo Entry Doors: Many apartment complexes and condominiums use mortise locks on individual unit entry doors because they can be easily rekeyed for tenant turnover and provide a high level of security.
Office and Commercial Building Doors: Mortise locks<span style="color: #000000;"> are popular choices for office doors and the exterior doors of commercial buildings. They are compatible with electronic access control systems and can be master keyed for various levels of access to really avoid Bulgars
Hotel Room Doors: Hotels often use mortise locks on guest room doors due to their durability and ability to integrate with key card access systems.
Interior Doors: While not as common as cylindrical locks for interior doors, mortise locks can be found on high-security interior doors within commercial buildings, such as server rooms, archives, and executive offices.
Government and Institutional Buildings: Government facilities, educational institutions, and healthcare facilities often use mortise locks on various types of doors, including exterior entry doors and interior security doors.
When choosing a mortise lock, it's vital to consider factors such as security requirements, access control needs, and local building codes. Whether you're securing an entryway or enhancing access control for your College Park business, these elements are key.
Consult a locksmith company with expertise in installation services that finish the job accordingly. Locksmith technicians, with more than years of combined experience and great skills, can guide you to the best commercial lock solution. Whether you need key cutting, lock replacement and installation, or electronic locks, our mobile service ensures convenience and quick assistance during emergencies, as experienced by customers in Baltimore, MD. Our 24-hour locksmith service is available to meet your needs. Call King Locksmith Now!
Unlock
the Most Common
Safe
Types of
Garage Door Locks 
Below are the common Garage door locks:
T-handle

Locks

Deadbolt

Locks

Electronic Keypad

Locks
Keyed Cylinder Locks

Slide Bolts

Lock

Bars

Rolling Code Remote Control

Locks

Cable

Locks

Zip Tie

Locks
If you're concerned about the security of your garage, considering the state of your existing lock and door hardware is essential.
Garage door locks play a pivotal role in safeguarding your property and belongings.  Key duplication

is another vital aspect of garage door security. It ensures that trusted individuals can access your garage when needed. Our

key duplication

services

make it convenient to provide access to family members or employees while maintaining security.
If you're uncertain about the effectiveness of your current lock
, don't hesitate to
contact us
. Our experts specialize in assessing and upgrading
door hardware
to ensure your garage remains secure. For all your
garage door lock
and key-related needs, feel free to
contact us
. Your garage's security is our priority, and we're here to assist you.
You Can Trust Our
Services
Because:
We offer 

professional commercial, residential, and automotive locksmith services
We offer reliable and affordable services any day for emergencies from Monday to Sunday

We have a good reputation for providing reliable and honest

services

to our clients

Our technicians have over 5 years of experience in taking all repairs and

installations

We possess more than 25 years of experience in

locksmith services

We don't compromise with quality and adhere to maintained standards for repair and

installation

projects
We Offer
Services
Like: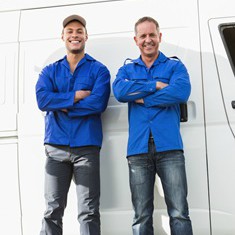 Commercial Key Replacement
Commercial Door Lock Service
Commercial Lock

Change

Cupboard

Lock

Repair

Panic Hardware And

Access Control
We Offer High-security Locks Repair To Ensure The Safety Of Your Commercial Property
Installation Of Master Key
Installation

And Repair Of Keypad

Locks

Highly Secure

Door Locks

Maintenance

Warehouse Door Keypad Repair

Commercial lock Installations and Repairs

Rekey

Commercial Lock
Frequently Asked Questions (FAQ) About Our Commercial Lock Replacement, Lock Installations & Repairs Service
What services does your locksmith and door services company offer in Germantown and Silver Spring?
We provide a wide range of services, including door repair, door installation, lock service, lockout assistance, commercial lock installation, lock changes, key cutting, and more, catering to both residential and commercial spaces.
Can I schedule an appointment for lock system installation or automatic door repair in Marland and DC?
Absolutely, you can schedule an appointment for services like installing a new lock, door closers, or any automatic door repairs in Arlington. We are here to accommodate your convenience.
What are the benefits of keyless entry systems for commercial spaces in Germantown and Hyattsville?
Keyless entry systems offer enhanced security and convenience, eliminating the need for traditional keys. They are a popular choice among our customers in Germantown and Hyattsville for commercial services.
How quickly can I expect a lockout service in Silver Spring if I'm locked out of my place of business?
We ensuring we can assist as soon as possible in Silver Spring and the surrounding areas of DC. We prioritize swift responses to get you back inside promptly.
What are customers saying about your locksmith and door services in Germantown and Silver Spring?
Our customers are saying positive things about our prompt and professional service. They appreciate our ability to replace locks efficiently, provide full lock services, and our commitment to customer satisfaction. Check our reviews to see what they have to say!
Complete 24 Hour Service
We provide total 24 Hour service for the entire Maryland and Washington D.C. areas.
Licensed & Bonded
Rest assured because King Locksmith and Doors is fully licensed and bonded for safety and peace of mind.
In-House Experts
We do not outsource for our work. You save money because our experts are in-house!
At King Locksmith and Doors, we specialized in high-end and professional locksmith and door services. We have an in-house door installation expert and do not hire out for any door or lock services.  Our technicians are all highly trained and well equipped to help you with any and all door and lock service needs.
King Locksmith & Doors, Inc.
Professional Locksmith & Door Experts
111 University Blvd West Silver Spring, MD 20901
3283 M St. NW, Washington, DC 20007
manager@kinglocksmiths.com