Get Your Free Estimate Today!
​
King Locksmith and Doors Inc. Corona virus (COVID-19 Pandemic) Protocols, Consumer Tips and General Info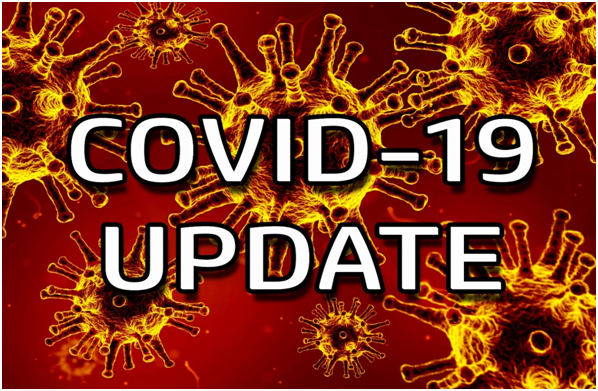 We are adhering to Federal, State, and Local government guidelines to ensure the safety of our employees and customers during the COVID-19 pandemic and thereafter. King Locksmith's specialists have been educated and trained effectively to continue offering the highest quality service while adhering to strict, protective, pandemic policies and protocols. Tools and equipment are disinfected and cleaned at the start and finished off each job as well as at the end of each day. Whichever of our qualified and COVID-19 Pandemic experienced technicians you may have at your door helping fix your locks, they will ensure all uniform, hands, and equipment are clean from any potential germs or contamination to the best of their knowledge and abilities.
Our services are still fully available, anything locks and doors, including some entry access control services as well. Whether you need our services at a commercial or residential property, we ensure your safety will be our priority. All our locksmiths are licensed, trained, and specialize in many aspects of safety and security. We execute jobs that are both big or small, and King Locksmith offers emergency service that is available night or day.
Standard Pricing in Effect during COVID-19
King Locksmith and Doors Inc values its customers and will be maintaining its standard and affordable pricing, which will be in effect throughout the duration of the COVID-19 pandemic.Whether we are short staffed or tasked with extra duties and procedures during the pandemic, we do not see it as appropriate to increase the rates during this sensitive time when so many are at a financial disadvantage.
Hours of Operation during COVID-19 Lockdown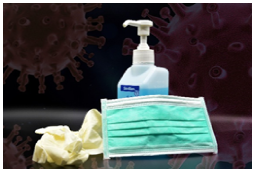 Locksmiths can operate during the COVID-19 Lockdown Mandate as an Essential Business of Public Works that offersEmergency Services for lockouts and repairs to business' and residences.
We are currently not accepting Walk-ins to our office and retail locations
Our company will continue working for government facilities &institutions while following CDC COVID-19 Guidelines. The company just completed more than satisfactory work at FHFA building with N95 masks, gloves, shoe protectors, and disinfectant wipes for all tools and hardware.
Services Offered During COVID-19 (All Services Resume 6/1/2020)  
Crime on the Rise with COVID-19
Any public panic for resources and finances will bring about a rise in crime, which seems to be maintaining or surpassing its average rate despite social distancing and the mandated lockdown. This reveals that crime is still highly active during this time period, with some businesses and vacant properties are more vulnerable than ever. Response time for emergency services has suffered due to being short-staffed after having been on the front lines as first responders in the pandemic as well as recently with rioting and city security measures.
We recommend installing High Security Locks such as Mul-T-Lock and Medeco, which are pick, bump, and even drill resistant; products are suited for both residential and commercial applications.
We offer emergency door and lock repair services, especially in cases such as damage done by attempted burglary or breaking and entering.
In Washington DC, we are offering rioting repair work for any locks and doors that may have been damaged. We also board up full/center glass doors and can potentially assist with boarding up any windows onsite as well.
Social Distancing and other Protective Policies to Practice for the COVID-19 Pandemic
Our products, hardware and tools are cleaned before and after each customer
We have developed an over-the-phone questionnaire for screening customers to make sure they are not experiencing symptoms or have been in contact with anyone experiencing symptoms.
Our technicians will be utilizing N95 masks as well as gloves during their visit as well as washing their hand and using hand sanitizer in between customer visits.
Our technicians will count on various methods of disinfecting areas in between visits, such as alcohol wipes and sprays that will be used on their personal belongings to ensure there is no contamination.
Disposable shoe protectors will also be available upon request.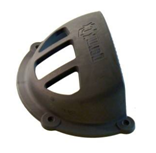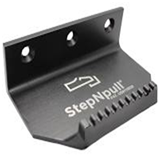 Locks and Doors are in every home and business and in most cased needs to be touched by hand to operate and utilize when entering or leaving any establishment. Therefore, we can recommend installing additional door hardware such as Hands-Free Door Pulls, which can be a more cost effective solution than an Automatic Opener, that we can also install at your business or home if the infrastructure is available for it.
Post-Pandemic Procedures
COVID-19 policies and preventative measure procedures will remain in effect after the Lockdown has officially ended in a conscientious effort to maintain the health and well-being of our staff and clients.
Complete 24 Hour Service
We provide total 24 Hour service for the entire Maryland and Washington D.C. areas.
Licensed & Bonded
Rest assured because King Locksmith and Doors is fully licensed and bonded for safety and peace of mind.
In-House Experts
We do not outsource for our work. You save money because our experts are in-house!
At King Locksmith and Doors, we specialized in high-end and professional locksmith and door services. We have an in-house door installation expert and do not hire out for any door or lock services.  Our technicians are all highly trained and well equipped to help you with any and all door and lock service needs.
King Locksmith & Doors, Inc.
Professional Locksmith & Door Experts
111 University Blvd West Silver Spring, MD 20901
3283 M St. NW, Washington, DC 20007
manager@kinglocksmiths.com