Enhance Home Security with Kwikset Residential Services by King Locksmith and Doors in Maryland and Washington DC.
Get Your Free Estimate Today!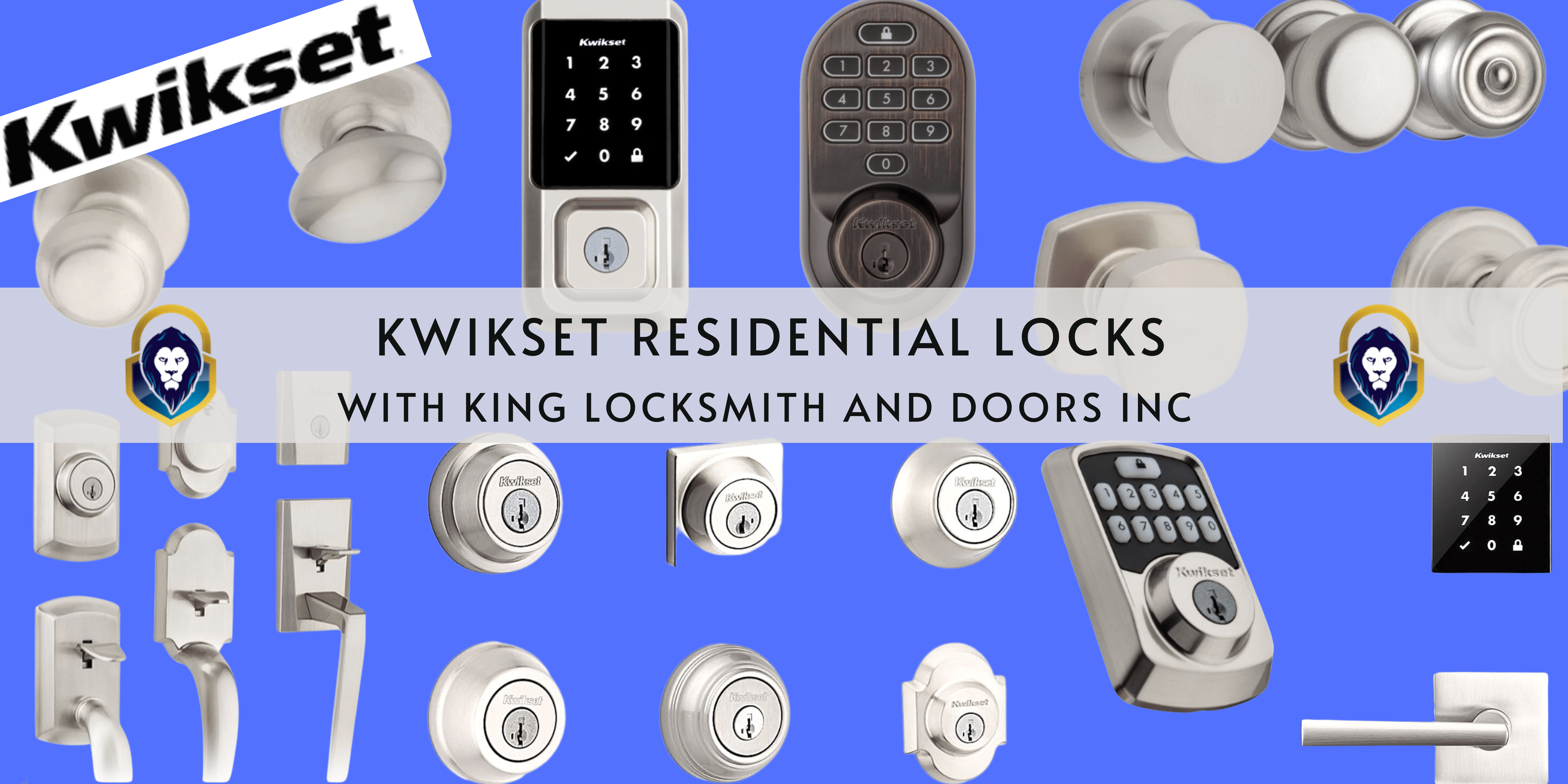 King Locksmith And Doors Inc is a trusted local locksmith company operating in Maryland and Washington DC. We specialize in the installation, repair, and replacement of Kwikset locks for residential properties and for light commercial locking systems. As a mobile company, we bring our expertise and a wide range of Kwikset products directly to your location for your convenience.
Kwikset locks are known for their durability, reliability, and advanced security features, making them an excellent choice for homeowners who want to enhance the safety of their properties. Our team of skilled locksmiths has extensive experience working with Kwikset locking systems, ensuring precise installation, efficient repairs, and seamless replacements.
We can assist you in selecting the most suitable Kwikset lock for your residential needs, whether you prefer a traditional deadbolt lock, a modern smart lock with keyless entry, or a combination of both. We offer a diverse range of options to cater to your preferences and security requirements.
At King Locksmith And Doors Inc, customer satisfaction is our top priority. Our locksmiths use the latest tools and techniques to ensure professional and efficient service. We understand the importance of a secure home, and we are committed to providing high-quality workmanship and reliable solutions to protect your property.
When you choose our mobile locksmith service, you can expect prompt arrival, thorough assessments, and personalized recommendations tailored to your specific situation. Whether you need a single lock installation or comprehensive security upgrades, our team is prepared to handle projects of any size with dedication and expertise.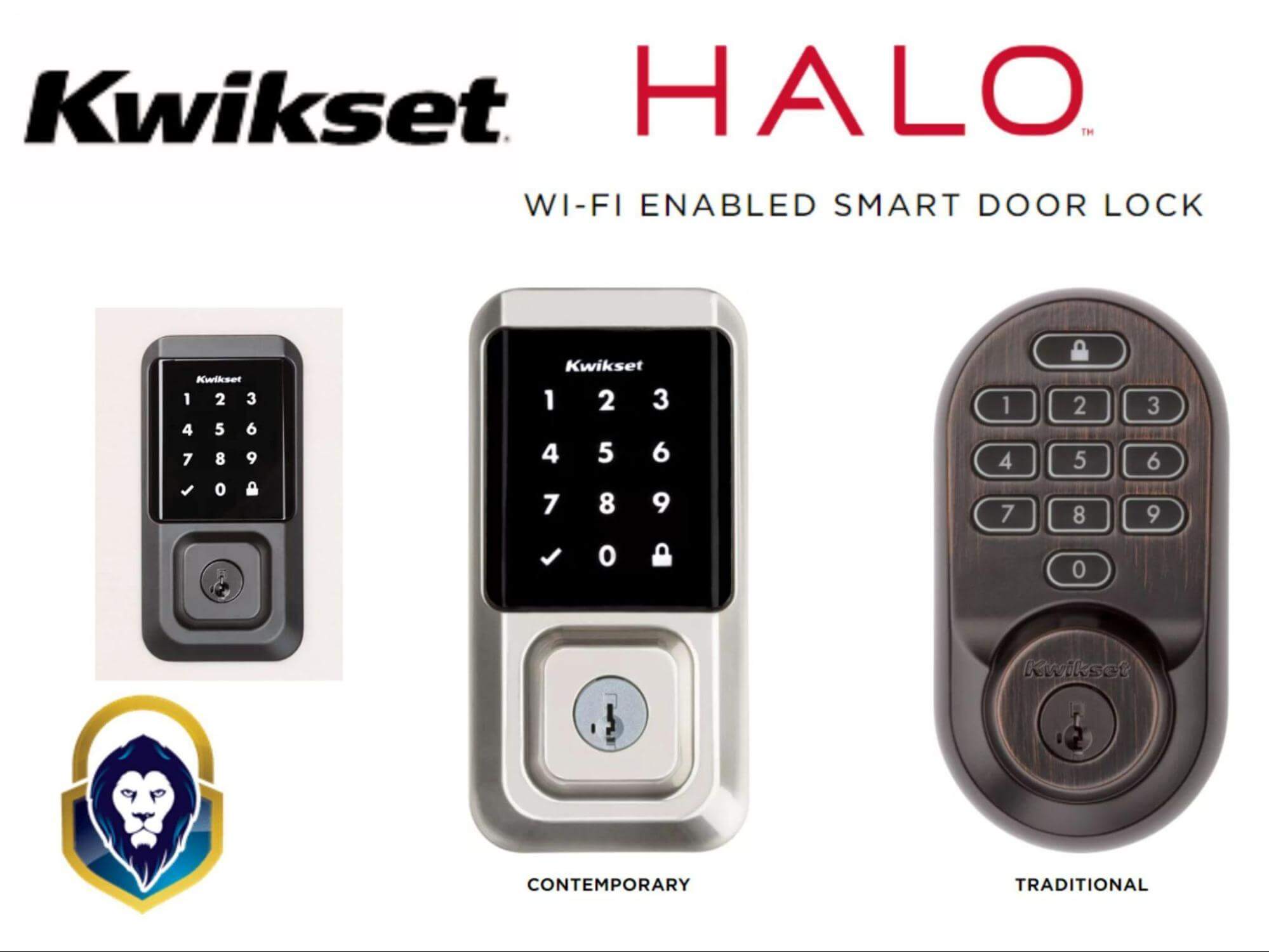 Trust King Locksmith And Doors Inc for all your Kwikset lock needs. Contact us today to schedule an appointment or inquire about our services. We are dedicated to ensuring the security and peace of mind you deserve for your residential property.
Kwikset is renowned for their inventive and sturdy lock systems, providing a variety of solutions suitable for both domestic and commercial applications. King Locksmith and Doors, the town's top-rated firm, offers proficient installation and distribution of these Kwikset items.
Exploring Excellence: A Comprehensive Insight into the Diverse Product Portfolio Offered by Kwikset.
Kwikset Door Locks: These locks form the backbone of Kwikset's product line. Available in a diverse range of styles and finishes, these door locks are built with your security in mind. Whether your design preference is traditional or contemporary, Kwikset door locks will fit right in. The expert team at King Locksmith and Doors can smoothly handle installation and supply of these locks.
Kwikset Smart Locks: This range showcases the integration of advanced technology with security. These locks offer features like keyless entry and compatibility with smartphones for increased convenience and safety. Look no further than King Locksmith and Doors for flawless installation and supply.
Kwikset Electronic Deadbolts: Offering top-tier security features, these deadbolts come equipped with one-touch locking and keyless entry mechanisms. King Locksmith and Doors ensures efficient installation and supply of these advanced security systems.

Kwikset Door Levers: Kwikset offers more than just locks; their elegant door levers add an artistic element to your doors. These levers are available in a plethora of finishes and King Locksmith and Doors ensures impeccable installation and supply services.

Kwikset Handlesets: A combination of a working lock and a tastefully designed handle, these handlesets contribute to the aesthetics of your property's entrance. The highly professional team at King Locksmith and Doors is your best bet for the installation and supply of these products.

Kwikset Key Control Deadbolts: Perfect for property owners managing multiple keys, these deadbolts offer an ingenious key control system. Trust King Locksmith and Doors to install and supply these systems efficiently.
King Locksmith and Doors is your reliable local partner for the superior supply and installation of Kwikset products. The team's commitment to quality service ensures your lock and door needs are met with the highest standards. With King Locksmith and Doors, rest assured your security is well taken care of.
Experience Kwikset Deadbolt Services Elevated by the Mastery of King Locks and Doors Maryland and Washington DC.
Kwikset delivers an array of Deadbolt solutions, each tailored to a variety of security requirements. Kwikset's Mechanical Deadbolts are a testament to solid workmanship, acting as a sturdy security barrier for your home or business. On the technological front, their Keyless Entry Deadbolts allow secure access through custom access codes, effectively bypassing the need for a physical key. Stepping further into the digital age, Kwikset's Smart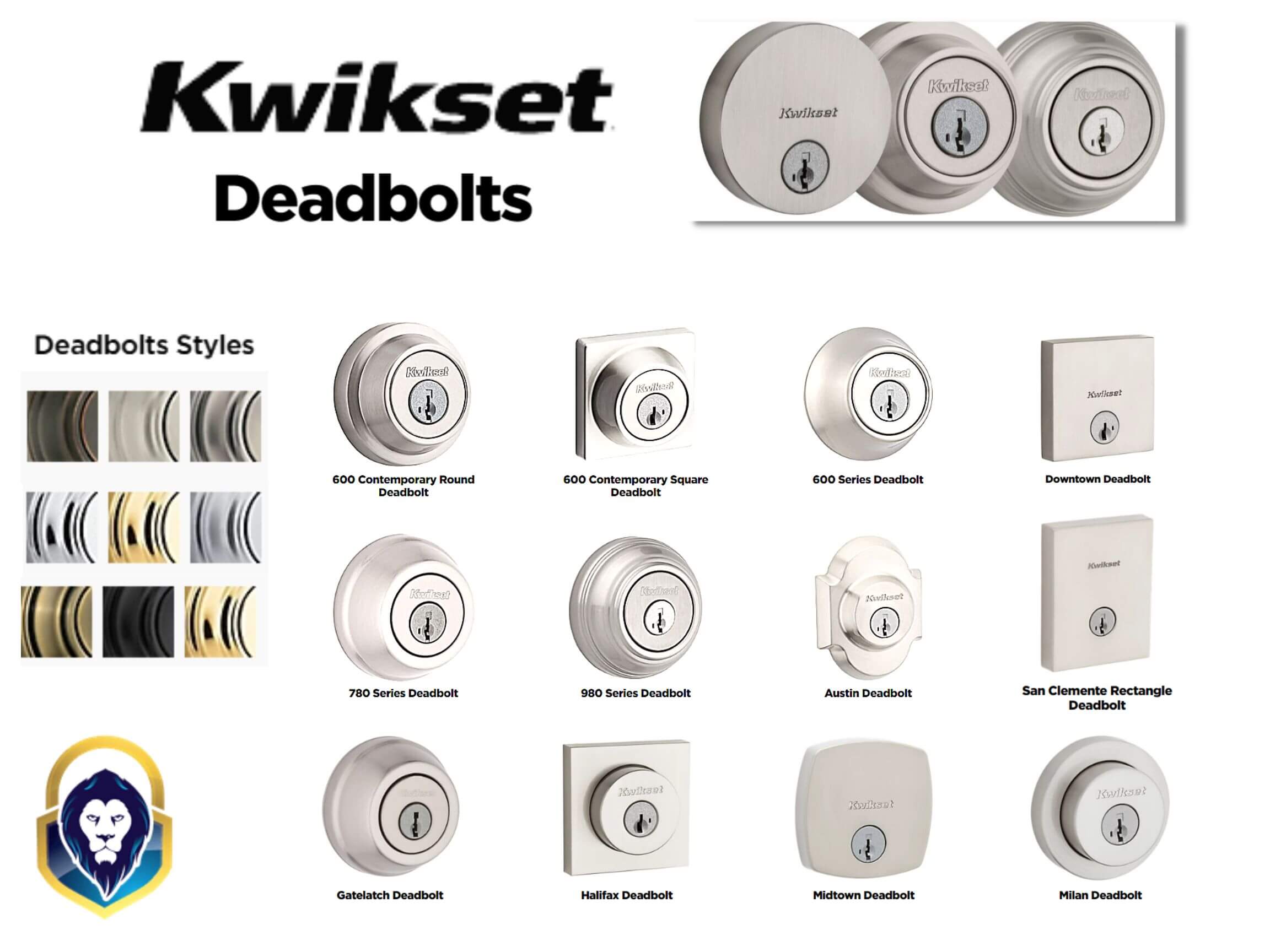 Deadbolts offer next-level security, facilitating remote access control and real-time lock status monitoring via a smartphone. In the vast landscape of these advanced security options, King Locksmith and Doors is your guide and service provider. Serving the DMV (D.C., Maryland, and Virginia) area, this company excels in providing top-notch service, including expert consultation, supply, and installation of Kwikset Deadbolts. Whether it's help in selecting the appropriate security solution, installation of a newly purchased system, or maintenance of existing deadbolts, King Locksmith and Doors has got you covered in your pursuit of superior security.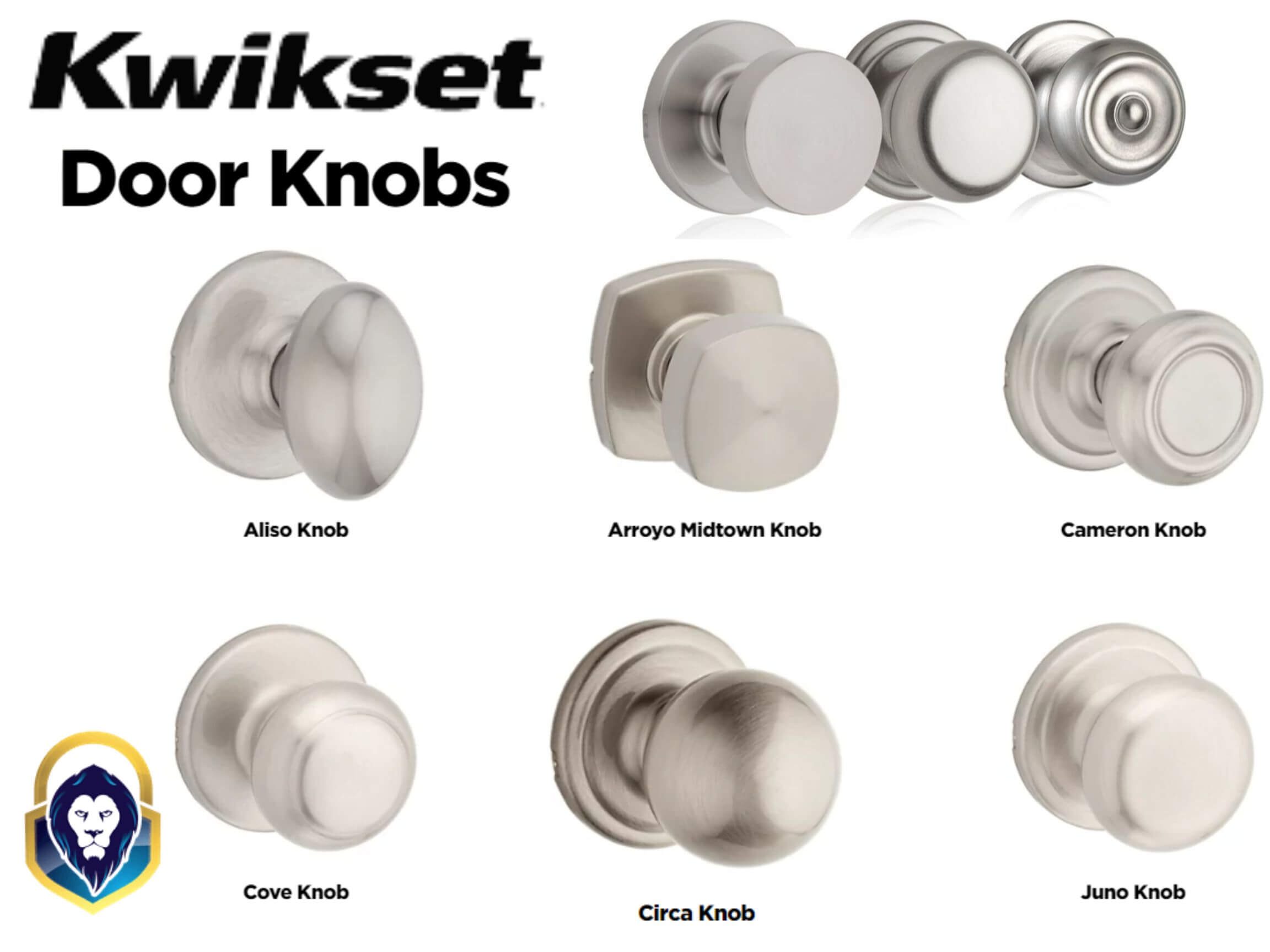 Discover Exquisite Styles of Kwikset Knobs Products, Presented by King Locksmith and Doors Experts.
Kwikset presents an extensive array of door knob styles, designed to cater to diverse aesthetic tastes and functionalities. Here's a closer look at their lineup:
Kwikset Cove Knobs: Exhibiting a harmonious blend of modern construction and colonial design, these knobs are an ideal choice for homes with a penchant for traditional elements.
2. Kwikset Juno Knobs: The Juno range offers a sophisticated, yet versatile look, with a design that seamlessly complements any decor style, be it contemporary or classic.
3. Kwikset Hancock Knobs: These knobs exude a distinct old-world charm with their refined and classic aesthetics, perfect for homes that appreciate a touch of nostalgia.
4. Kwikset Pismo Knobs: The Pismo series features a minimalistic, contemporary design, encapsulating a soft square shape that perfectly matches modern homes.
Kwikset Cameron Knobs: These knobs flaunt an elegant design with their classic, round shape, making them a perfect fit for traditional homes.
Unlocking Functionality: A Comprehensive Look into Kwikset's Diverse Lineup of Features.

Keyed Entry Knobs: These are ideal for external doors or any other doors where a higher level of security is desired.

Privacy Knobs: Designed primarily for bedrooms and bathrooms, these knobs can be locked from the inside to maintain privacy.

Passage Knobs: These are non-locking knobs, ideal for spaces like closets or hallways where locking is not necessary.

Dummy Knobs: These are non-functional knobs, used on doors where a simple push or pull operation is needed.
Kwikset's wide selection of door knobs ensures there's an apt choice for every door in your home, regardless of your style preference or security needs.
Seamless Style and Security: Discover the Artistry of Kwikset Handlesets Services, Expertly Presented by King Locksmith.
Kwikset handlesets are admired for their exceptional blend of style, longevity, and safety. Here's a brief rundown of some popular options:
Kwikset Arlington Handlesets: With their beveled design, these sets add elegance to any entryway.

Kwikset Chelsea Handlesets: Chelsea's gentle curves offer a stylish yet soft aesthetic.

Kwikset Amherst Handlesets: Their versatile design complements a broad range of architectural styles.

Kwikset Montara Handlesets: For lovers of modern style, Montara's bold design stands out.

Kwikset San Clemente Handlesets: These sleek, low-profile sets bring a sophisticated touch.

Kwikset Wellington Handlesets: Wellington sets, with their detailed design, add a classical flair.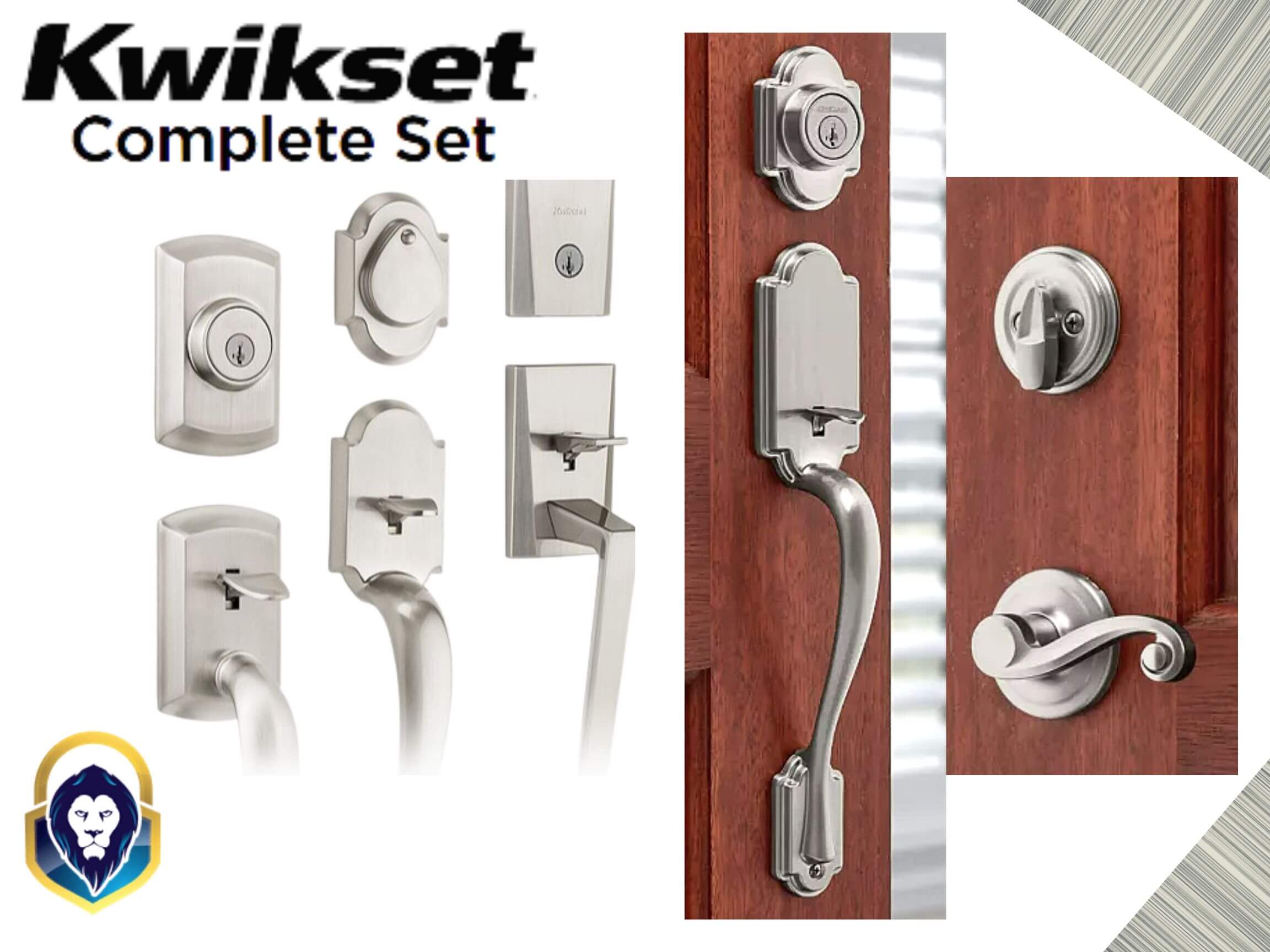 Elevate Your Access Experience with Kwikset Lever Services, where Functional Sophistication Meets Unparalleled Security, Brought to You by the Expertise of King Locksmith.
King Locksmith and Doors, a trusted name in the DMV region, excels in managing all Kwikset-related tasks, including installation, repair, and replacement. We ensure your Kwikset handlesets not only look good but function flawlessly too, enhancing your home's security.
King Locksmith and Doors is a premier service provider, excelling in a broad spectrum of lock and door solutions for residential and commercial establishments. Their team of skilled professionals is equipped to address all manner of tasks, from straightforward lock replacements to intricate security system setups.
A cornerstone of their offerings is the supply and fitting of Kwikset products, a trusted name in the realm of lock solutions. As an authorized Kwikset dealer, King Locksmith and Doors carries an extensive collection of Kwikset items, ensuring they can meet varied security needs and style preferences.
They are particularly proficient in handling Kwikset door levers, offering mechanical levers, keyless entry levers, and smart levers. Mechanical levers bring robustness and user-friendliness, keyless entry levers offer convenience with customizable codes, and smart levers provide enhanced security with the ability to control access remotely and monitor in real-time.
With King Locksmith and Doors, customers receive not just a wide-ranging suite of services, but also a commitment to the most competitive pricing in town. Whether it's a security upgrade or a repair need, King Locksmith and Doors is your reliable partner for all lock and door-related requirements, particularly with regard to Kwikset products. Their reputation for dependability, professionalism, and superior customer service sets them apart as a trusted choice in the community.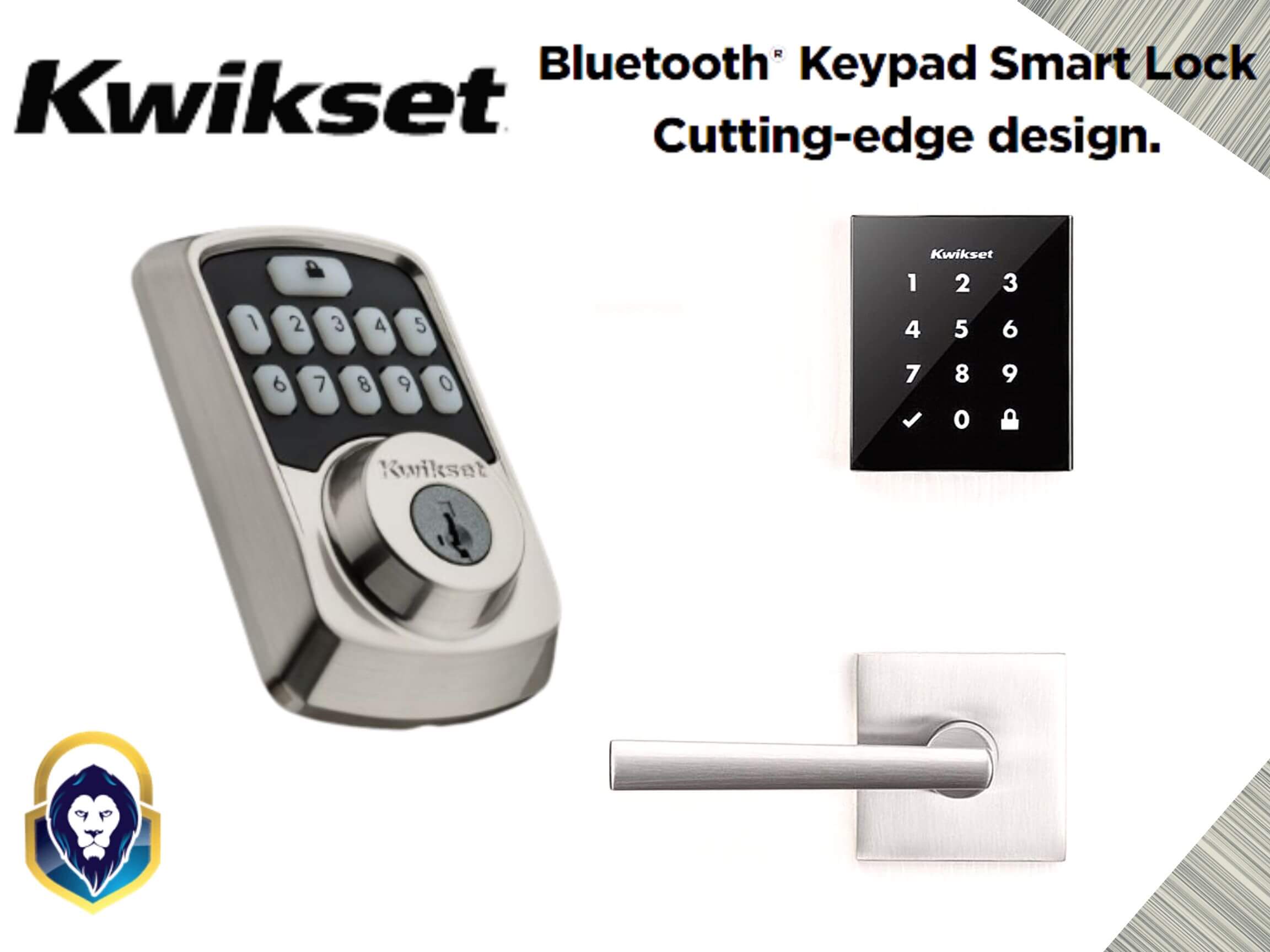 Cutting-Edge Security Solutions, elevate Your Access Control with Kwikset Electronic Lock Services, Presented by the Royalty of Locksmithing – King Locksmith
Kwikset Electronic locks, encompassing keyless entry locks and smart locks, are at the cutting-edge of home security solutions. Keyless entry locks provide secure access without requiring a physical key, utilizing individual access codes for an added layer of security and convenience. Smart locks elevate this further, enabling remote access control from any location using a smartphone.
Exploring the Multitude of Benefits Offered by Kwikset Electronic Locks with King Locksmith and Doors Inc.
Access Control

: These advanced locks empower you with the ability to dictate who can enter your property and at what time, offering an extra layer of security and control.

Remote Locking/Unlocking:

Smart locks provide the ability to lock or unlock your door remotely. This feature is a game-changer, allowing trusted individuals entry while keeping uninvited guests out.

Keyless Entry:

Say goodbye to the worry of misplaced keys or lockouts. With keyless entry, all you need is your personalized access code inputted on the lock's touchscreen or keypad.
With these innovative capabilities, Kwikset Electronic locks offer not just enhanced security but also bring a level of convenience, making them an invaluable addition to any home security system.
Kwikset's Light Commercial lineup is engineered to deliver robust security solutions for your business, marrying style and ease of use. These locks are crafted to handle high-frequency use while elevating the aesthetics of your commercial space.
Exploring Exemplary Selections: Kwikset's Array of Popular Items and Products.
Kwikset SmartCode

: These are electronic deadbolts that offer keyless entry. They enable you to set up personalized access codes for a safe, user-friendly way to access your workspace.

Kwikset Halifax

: This lever lock showcases a minimalist, modern design and features a reversible lever suitable for both left and right-hand doors, making it ideal for office doors or other commercial interiors.

Kwikset Kingston

: The Kingston range provides a stylish lever that complies with ADA requirements, making it easy to operate and perfect for commercial spaces that need to cater to individuals with disabilities.

Kwikset Light Commercial Deadbolt:

Renowned for its sturdiness, this deadbolt is crafted to endure heavy use, offering dependable security for your commercial premises.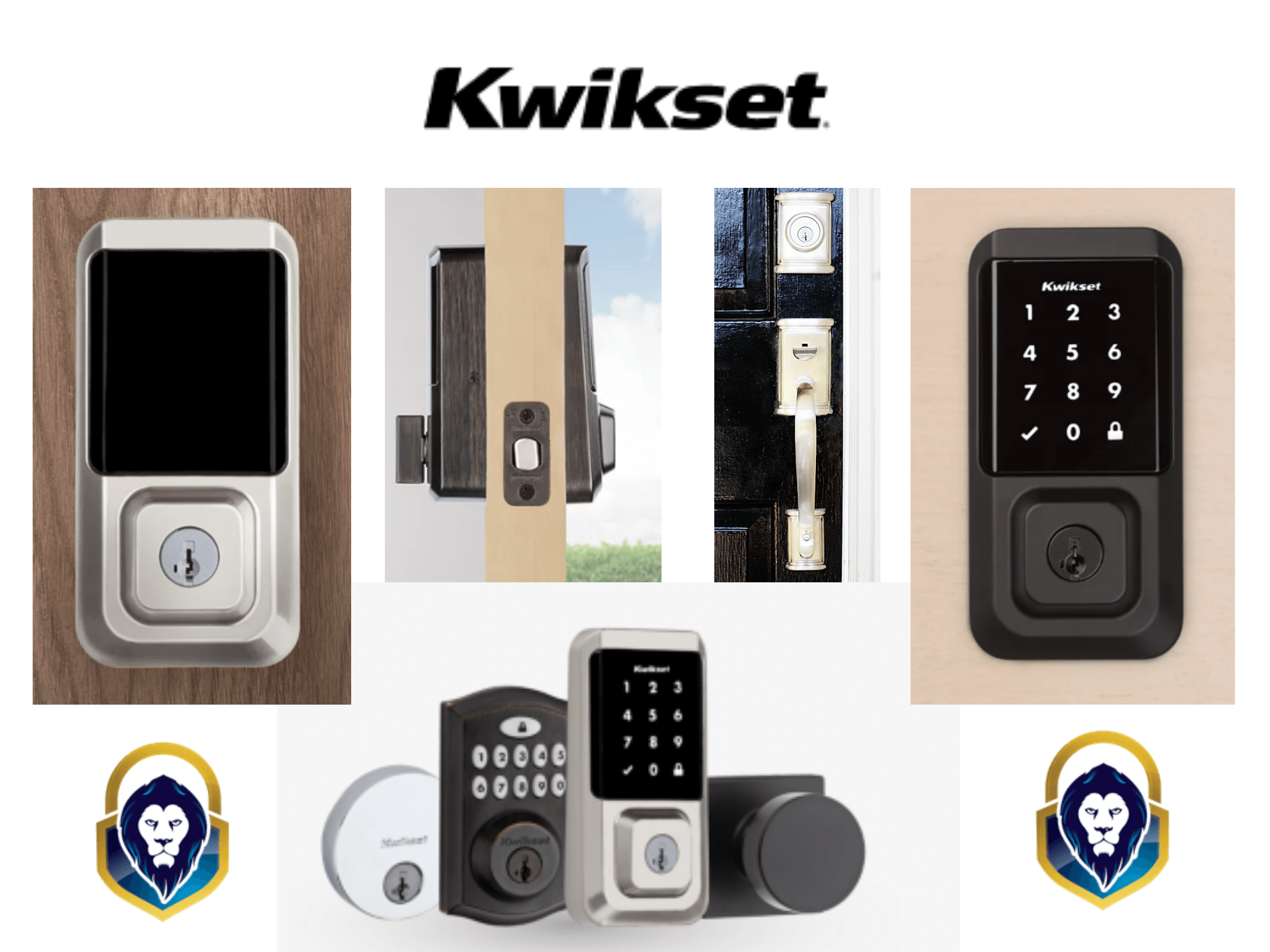 For the installation, repair, or replacement of Kwikset's Light Commercial products, King Locksmith and Doors is the go-to locksmith company in the area. Their skilled team excels in dealing with Kwikset's commercial range, promising top-tier service and efficiency. Whether it's a minor fix or a comprehensive installation, they're committed to delivering exceptional workmanship and unrivaled customer service. Choose King Locksmith and Doors to safeguard your business with Kwikset's reliable and stylish Light Commercial solutions.
Complete 24 Hour Service
We provide total 24 Hour service for the entire Maryland and Washington D.C. areas.
Licensed & Bonded
Rest assured because King Locksmith and Doors is fully licensed and bonded for safety and peace of mind.
In-House Experts
We do not outsource for our work. You save money because our experts are in-house!
At King Locksmith and Doors, we specialized in high-end and professional locksmith and door services. We have an in-house door installation expert and do not hire out for any door or lock services.  Our technicians are all highly trained and well equipped to help you with any and all door and lock service needs.
King Locksmith & Doors, Inc.
Professional Locksmith & Door Experts
111 University Blvd West Silver Spring, MD 20901
3283 M St. NW, Washington, DC 20007
manager@kinglocksmiths.com