We are your go-to choice for professional and expert door and lock services in Maryland and Washington DC.  With our in-house door experts, you will not pay extra for us to outsource our services.  All of our technicians are highly trained and local and we provide complete 24-hour locksmith and door services for all residents and businesses in Maryland and DC.
Get Your Free Estimate Today!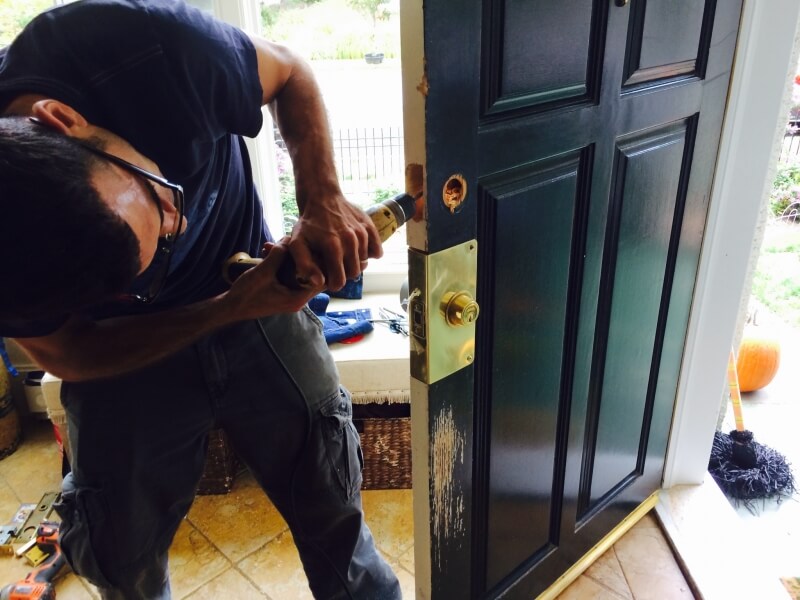 You want to find the best professional locksmith Washington DC and Maryland to provide solutions for your home, business or automobile. King Locksmith and Doors, Inc., which operates in Maryland and the Washington DC area, understands your desire to ensure the security and safety of your family or employees.
We offer professional residential, commercial and automotive locksmith services. King Locksmith and Doors, Inc. also has the most dependable lockout services for homes, businesses and automobiles 24/7.
Contact us for reliable and affordable services Monday through Sunday, all day. We have built a reputation for honest service and customer satisfaction. Each of our qualified technicians has at least five years' experience. We Provide Fast Washington DC Locksmith, Locksmith Silver Spring MD, Locksmith Annapolis MD, Locksmith Baltimore MD and Locksmith Washington DC Service 24/7!
WE HAVE MORE THAN 25 YEARS EXPERIENCE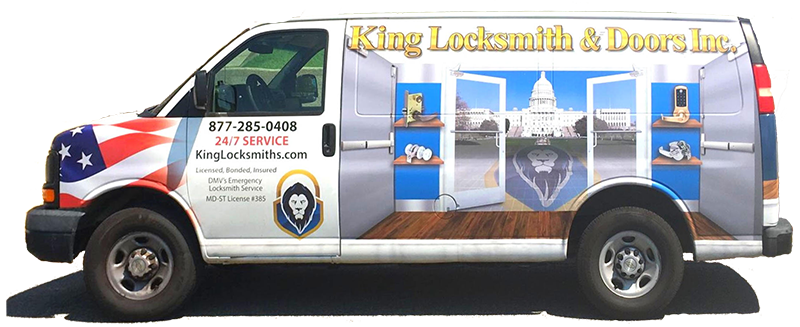 Door Installation & Repair
Request a free estimate today
Our Expertise Saves You Money!
We at King Locksmith and Doors, Inc. provide a full range of services to help improve your security and safety of loved ones, employees, assets, and property. We have in-house security, door, and locksmith experts which not only saves time but also saves you money as we don't need to hire a third-party.
Another way we save you money is that we equip our technicians with the most-advanced machinery for solving emergency business, home and vehicle problems. Our technicians arrive at your location, 24 hours a day, fully prepared for the task at hand. Our experts handle all locksmith issues such as lock changes or rekeys as well as any door installation or repair needs both for residents and businesses in the Maryland and Washington DC areas.
If you own a business, your doors and windows necessitate products and solutions designed especially for business or office spaces. Allow our professional operations to handle your business needs.
King Locksmith and Doors specializes in offering residential and commercial doors, no matter what type you need. We excel in giving fast and friendly services, including door installation, door repair, and door replacement services. When you call us, we will set you up with a reputable sales agent who will talk you through the process of purchasing the specific door for your needs with upfront pricing, so you don't suffer from sticker shock after the work is complete! We will strive to make sure that the door you want fits in your budget, and that you are happy with all work done to your home or business, both inside and out.
Complete 24 Hour Service
We provide total 24 Hour service for the entire Maryland and Washington D.C. areas.
Licensed & Bonded
Rest assured because King Locksmith and Doors is fully licensed and bonded for safety and peace of mind.
In-House Experts
We do not outsource for our work. You save money because our experts are in-house!
At King Locksmith and Doors, we specialized in high-end and professional locksmith and door services. We have an in-house door installation expert and do not hire out for any door or lock services.  Our technicians are all highly trained and well equipped to help you with any and all door and lock service needs.
King Locksmith & Doors, Inc.
Professional Locksmith & Door Experts
111 University Blvd West Silver Spring, MD 20901
3283 M St. NW, Washington, DC 20007
manager@kinglocksmiths.com