Locksmith Baltimore MD Services with King Locksmiths
Get Your Free Estimate Today!
Do you need a professional Baltimore MD Locksmith?  24/7 Call King Locksmiths – (410) 670-7799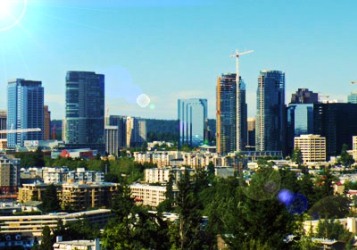 Are you locked out of your house or struck somewhere and can't get your car to unlock? Or, perhaps you are tired of that old creaky door ruining the appeal of your house. Well, don't worry! We, at King Locksmiths, are a complete locksmith service firm that services the entire Baltimore Maryland area for those times when you find yourself locked out of your house. We offer the best-in-class door repair, installation and replacement services. Whether you need help with an exterior or interior, our skilled technicians will be at your services 24/7.
We also offer complete Residential Locksmith Services and complete Commercial Locksmith Services for all your needs at home or your business. We can repair or replace all locks and also provide key duplication and rekeys for all locks. Master Key Systems and Access Control Systems are also some of the many services we provide. This is why we specialize in locksmith and door installation and repair and thus have trained and professional staff to meet your every need.
…being able to call a Baltimore Locksmith no matter what time of the day or night it is will give you peace of mind
Nowadays, the need to have the number for a good and reputable Baltimore Locksmith handy is a necessity for everyone. You will find that being able to call a Baltimore Locksmith no matter what time of the day or night it is will give you peace of mind. It is far too easy to get locked out of your home, and that is why our Baltimore Locksmith Team offers complete locksmith service and fast lockout service.
So, if you are looking for a reliable auto locksmith Baltimore MD, you should check us out at King Locksmiths. You may need an automotive locksmith when you least expect it. If you live in Baltimore Maryland, you may need a locksmith at the most inopportune time. You will find at King Locksmiths; we send a professional technician out to your location at any time.
We at King Locksmith in Baltimore offer full 24/7 locksmith service for home, auto, business, and emergency lockouts. There are many services that a professional locksmith Baltimore MD can provide for you. You may need services for your car, home, or business. For a professional, experienced Locksmith in Baltimore, King Locksmiths can't be beaten.
Our Services:
Door Installation Services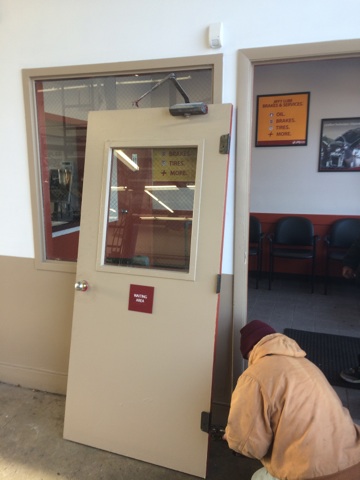 Our technicians are skilled and have the experience needed to install doors. So you can be sure to get good service. They are dedicated to providing the best services, making your transaction profitable and satisfying. Over the years, our company has generated many satisfied and loyal customers – all thanks to our passionate and dedicated team that strives to meet and exceed customer expectations.
With us, you can choose from a wide variety of style and design doors to suit all tastes and preferences. Choose from our range of options, you will surely find one that suits your personal taste, your unique needs, and your budget.
Door Repair Services
As your door is the portal of your house and when it is not working properly, it can only offer conflict and frustration. Do not worry anymore! Our professional and experienced staff is specialized in the diagnosis and repair of the main brands and models of doors. We offer a same day service and are always available to answer your specific needs and problems.
So, if you ever have problems with problems that must be solved professionally, let our experts manage them! We are proud of what we do, ensuring that your doors are repaired and functioning as if they were new. You do not have to resort to costly installation or replacement of new doors if your door can still be repaired. All you need is a professional service that can deliver results. In this case, you need our service!
Door Replacement Services
Our locksmith company is also expert in replacing battered or old doors, both in residential and commercial settings. So, if you need to replace the doors with something much better and safe, do not hesitate to call our exceptional door replacement services and you'll see the difference. King Locksmiths is not only your locksmith expert, but also your expert in door installation, repair and replacement! We value our customers more than anything else and strive to improve our services and features to serve you even better! We have all the great features you would like to experience with a reliable company, and we can guarantee it!
What More Do We Offer: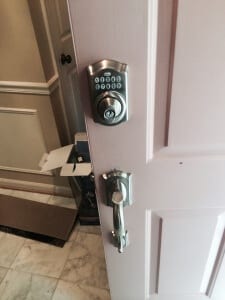 Home Services:
There is no greater panic one may have than returning home and realizing the house key is missing. The first call is the one you make to our Baltimore Locksmith Team. For home locksmith services, we offer all services from master keying to high-security locks to re-keying services for all doors and all residential locksmith services. A keyless entry can also be installed. We offer 24-hour mobile service, making home lockout easier and less stressful in all ways. At your home, we can come out and help you to make a new key for your doors. This can help you to keep up with your security.
Moreover, sometimes you may simply need a lock upgraded, and this is something that our Baltimore MD Locksmith Team can help you with. Also, security in your home is very important. Our Baltimore MD Locksmith Team can help to add to the security of your home. Upgrading locks can allow you to feel more secure in your home and our locksmiths have many home solutions to offer.
Automotive Services:
Our Auto Locksmith Baltimore MD Team can be a great resource if you find you are unable to get into your car for any reason. You can also use our automotive locksmith team to help you have more keys made for your car. This can be an easy way to prepare for future emergencies and stay ahead of the game!  We offer standard car re-keying, ignition replacement or repairs, laser cut and transponder keys, lock or key replacement, trunk lock rekeying and so much more.
Our Auto Locksmith Baltimore MD Team will be able to get you back into your car quickly, even if you completely lose your keys. Getting locked out of the car can be frustrating, but you can call us at King Locksmiths in Maryland and we will come out to any location in the Baltimore area to help you remedy your situation. You can also use Our Auto Locksmith Baltimore MD Team if you lose your key or it no longer fits in your ignition, or car door locks. A new key can be made, and you will not have to worry about this key malfunctioning again. Keys can become worn over the years, and at some point, you may need a new key made. You can also have a key made if there is more than one driver for a car.
Commercial Services: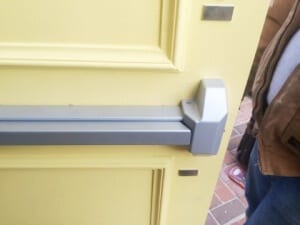 Our Baltimore Locksmith offerings go beyond front home doors as we can help you get into sheds, garages, cars and even commercial buildings. We also offer commercial lock rekey and repair as well as keying and re-keying services and high-security locks. Also, King Locksmith offers a safe opening service, panic hardware/access control systems and consulting regarding how to keep a business, office, corporation, or company safe regarding security. In Baltimore, Maryland King Locksmiths is the top choice for commercial locksmith needs.
Emergency Services:
Emergency services are also available, and this will provide you with 24/7 service. If you are locked out of your car or your house, our Locksmith Baltimore MD Team can help you quickly to solve the problem at hand. We guarantee a speedy response by one of our highly skilled technicians regarding any problem involving locks and keys. You will find our 24/7 Emergency locksmith in Baltimore MD is trained in the latest technical developments regarding locks, security systems, and other devices that will provide the safety that is needed in today's society.
You should also explore the many options for commercial services that we offer. Many businesses will need the services of a Baltimore MD locksmith that is experienced and affordable. Our technicians will work promptly to help you with all of your commercial locksmith needs. We can help any business or residence in the Maryland and Washington DC area.
Why choose us?
Reliable & Trustworthy Services:
Our Baltimore Complete Locksmith Service is a cut above the rest because it is reliable, dependable, honest, and excellent in its services. At King Locksmiths you can count on a reliable team to come into your home. Our professional services have helped many people in the Maryland and Washington DC areas.
Latest Technology:
Our technicians have the latest technology available to help you with any situation you encounter. We invest in tools and locks that are the best in their class and are very advanced. Besides, we use the most advanced tools just to meet your residential and commercial locksmith needs.
24/7 Service:
We can send out, regardless of the time, a trained Baltimore locksmith to get you out from any lockout situation in a short period. We provide 24/7 service you can count on if you find that you are locked out of your car after traditional business hours. Another way that our King Locksmith in Baltimore Team stands out is that it offers a full business or commercial locksmith selection of services for 24/7 and seven days a week.
Experienced Technicians:
We have the experience and reputation to help you with any locksmith need you may have with your automobile or any lockout situation. Our technicians are armed with at least 5 years of experience with Locksmith Baltimore MD services.
Fast Response:
We offer office lockout fast response, which makes office lockout less of an issue in terms of timing and stress. You can count on our timely and fast response, quick work and professional ethics to help ensure when you need to get into places where you have been locked out from due to faulty locks, lost keys or simply because you accidentally pulled a door closed; we can help you in that time of need.
Contact Us
As a family-owned business, we take a personal interest in anyone's problem regarding key and locks. We provide 24/7 Emergency Locksmith in Baltimore MD services at reasonable prices. Our 24/7 locksmith services are offered to seniors, students, military and crime victims at a 10% discount.
Also, our team will be available and happy to answer all of your questions and to also provide you with some great solutions for your home or business.
Call King Locksmiths – 24/7 Emergency Locksmith in Baltimore MD today – (410) 670-7799.
Complete 24 Hour Service
We provide total 24 Hour service for the entire Maryland and Washington D.C. areas.
Licensed & Bonded
Rest assured because King Locksmith and Doors is fully licensed and bonded for safety and peace of mind.
In-House Experts
We do not outsource for our work. You save money because our experts are in-house!
At King Locksmith and Doors, we specialized in high-end and professional locksmith and door services. We have an in-house door installation expert and do not hire out for any door or lock services.  Our technicians are all highly trained and well equipped to help you with any and all door and lock service needs.
King Locksmith & Doors, Inc.
Professional Locksmith & Door Experts
111 University Blvd West Silver Spring, MD 20901
3283 M St. NW, Washington, DC 20007
manager@kinglocksmiths.com