Commercial Locksmith services and Keypad Lock Installation
Get Your Free Estimate Today!
Every business needs high-quality locksmith services for their security. Whether it's the installation of new locks or emergency lockouts, there is no substitute for professional locksmith services. We at King Locksmiths offer professional locksmith services in Washington D.C. and Maryland.
When it comes to the safety of business, people need high-security systems and locks to secure their valuable assets and documents. We use state-of-the-art technology and equipment to install the most advanced lock mechanisms and security systems for the protection of your office.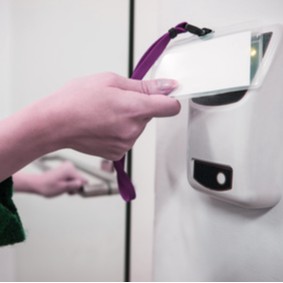 Our Commercial Locksmith Services
Panic Hardware and Access Control
Emergencies don't come with notice, and people need to evacuate the place in such situations. Therefore, every business needs emergency exit services for their employees. Panic hardware and access control are the systems that offer easy exit of people from a building. The emergency exits and routes for evacuation of people need to be secure and safe.
We offer the installation of panic hardware like the panic exit door bars for easy exit in a variety of types and styles. We install the panic exit door bars on the single and double doors. You can choose between the battery operated door bars or electric alarm systems. Your employees can use our panic exit door bars to evacuate a building within a few seconds.
High-Security Locks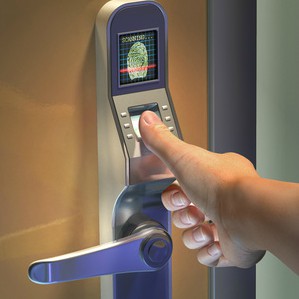 Every business needs high-security locks for the protection of their systems and files. The high-security locks are more durable and reliable than the standard locks the offer high security and protection against unauthorized access and theft. We at Kings Locksmiths provide high-security keypad lock installation for our customers in Washington D.C. and Maryland.
High-security locks and mechanisms have unique keys that one cannot duplicate without the permission of the owner. Moreover, our keypad locks are highly durable and resistant to picking, bumping or drilling. Your documents and valuable assets are secure with our keypad lock installation and lock up-gradation.
Up-gradation of Commercial Locks
The old locks and security systems are no longer secure for office protection. They can be easily broken or drilled to steal essential files and information. Therefore, every business needs to upgrade their locks and security systems for the safety of their data and documents. We offer up-gradation of locks and security systems for businesses at reasonable prices. At King Locksmiths, we put the security of your company at high priority and provide with high-quality up-gradation and keypad lock installation.
Safe Cracking
Every safe needs a combination to open, but sometimes the users forget its combination. It is difficult to open a safe without combination, and you need professional locksmith service to open the safe. King Locksmith provides the perfect solution to open any safe without the combination. Our experience enables us to open any safe in case the user has forgotten its combination. Every safe is different, and it needs a different method to open. As you call us, our technician visits your place to examine your safe, and use the relevant technique to open the same.
Commercial Lock Repair
Sometimes the locks get faulty due to wear and tear and you need to jiggle your key for a few seconds to open the lock. This is the time when you need to repair your locks. Every lock is different and has a different mechanism. It requires a professional technician to fix the mechanism of a variety of locks.
Our technicians are trained to repair any kind or locks from traditional to the modern high-security locks. No matter how complex the mechanism in a lock, our technicians can fix it, if it is in a repairable condition. The locks that are not in a repairable condition need replacement. Not only the door locks, but we also offer the repair and up-gradation service for automobile locks.
Keypad lock Installation
If you want to install new locks in your office, we at King Locksmiths are ready to serve you. The latest locks and security systems need the relevant tools and equipment for their installation. At King Locksmiths, we have all the tools required for the installation of modern locks and security systems.
Moreover, the new installations need extreme care as if anything goes wrong will require double the effort for reinstallation. All our technicians have the relevant experience for the keypad lock installation as well as the installation of advanced locks for doors and lockers.
Master Key and Rekeying Services
Master key offers you the peace of mind when you lost the keys for one of the multiple locks in your office. A master key is a unique key that can open all the locks in your office. It is made considering the mechanism of all the locks in a room or area. King Locksmiths offer master key services for your business. It is necessary for companies to have a master key for all their locks as they need it when any of the keys are lost or misplaced.
Rekeying is the process of making the keys of existing locks. For example, if you have purchased an office or taken office on rent, you may worry that the previous owners or renters may have the keys of your locks. We offer rekeying services for your office locks, which means creating the new keys for your existing locks.
After rekeying, we offer new keys for your locks, and the previous keys will be no longer functional. No person will be able to open the locks with the old keys. So you don't need to worry about the persons who held the previous keys of your locks.
Why Choose Us?
We are licensed and bonded locksmiths, offering services in Washington D.C. and Maryland for more than five years. We are available to provide locksmith services 24 hours 7 days a week. You don't need to worry about the emergencies like lockouts, broken keys of faulty locks. Call us anytime, and our technicians will reach you within a few minutes.
Get in touch with us
We strive to ensure that all our services suit your requirements. Anytime you need our locksmith services, call us or visit our homepage to submit a query, and we will approach you with the right solution.
Complete 24 Hour Service
We provide total 24 Hour service for the entire Maryland and Washington D.C. areas.
Licensed & Bonded
Rest assured because King Locksmith and Doors is fully licensed and bonded for safety and peace of mind.
In-House Experts
We do not outsource for our work. You save money because our experts are in-house!
At King Locksmith and Doors, we specialized in high-end and professional locksmith and door services. We have an in-house door installation expert and do not hire out for any door or lock services.  Our technicians are all highly trained and well equipped to help you with any and all door and lock service needs.
King Locksmith & Doors, Inc.
Professional Locksmith & Door Experts
111 University Blvd West Silver Spring, MD 20901
3283 M St. NW, Washington, DC 20007
manager@kinglocksmiths.com