Ultimate Keyless Keypad Lock Installation Services Proven for Door Locks in MD & DC 2023
Get Your Free Estimate Today!
High Tech Locks Keypad Lock Installation Services
Welcome to King Door and Lock Maryland & DC – Your Keyless Keypad Lock Installation Services for Home or Business Security Needs. If you're in Maryland and DC, and you're looking for top-notch keyless entry solutions for your home or business, look no further. At King Door and Lock, we specialize in installation and repair services for all types of locks, serving Maryland and Washington DC, including Montgomery County, Northern Virginia, and the DC Metro area.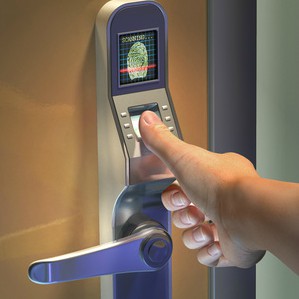 As a locally owned and operated locksmith company, we understand the importance of security for both residential and commercial properties. Whether you need high-tech electronic locks, traditional lock and key systems, or advanced biometric locks, our locksmiths have the training and expertise to install any type of lock to meet your safety and security needs.
Our services extend to residential locks as well, including smart lock installation and re-key services, ensuring that you have the right lock for your home or office. Whether you've lost your key, need to replace your locks, or want to enhance your security with smartphone-controlled locks, we have you covered.
At King Door and Lock, we are committed to providing you with the highest level of security solutions, making sure you never have to worry about the safety and security of your home or business. So, if you're in Maryland and DC and require professional locksmith services, give us a call, and let us take care of all your locksmith needs with our advanced electronic, high-security locks, and friendly service. Your satisfaction and security are our top priorities.
Every business needs high-quality locksmith services for their security. Whether it's the installation of new locks or emergency lockouts, there is no substitute for professional locksmith services. We at King Locksmiths offer professional locksmith services in Washington D.C. and Maryland.
When it comes to the safety of business, people need high-security systems and locks to secure their valuable assets and documents. We use state-of-the-art technology and equipment to install the most advanced lock mechanisms and security systems for the protection of your office.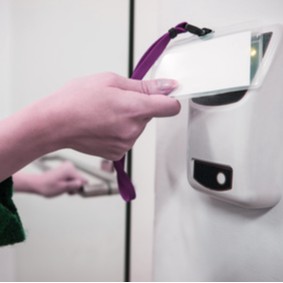 Lock Installation Services: Secure Your Washington DC Property by King Locksmith Service
With our fast and friendly mobile service, you'll never have to worry about a lock issue again. Simply give us a call, and our experts will be right at your doorstep, ready to provide efficient lock installation and repair in MD and DC. We cater to businesses of all sizes, offering commercial lock installation, access control, and high-security lock solutions, ensuring that business owners in College Park, Hyattsville, New Carrollton, and beyond have peace of mind.
Here's a glimpse of the comprehensive services we offer:
Door Keypad Installer: Our experienced technicians specialize in the installation of advanced door keypads, ensuring seamless access control for your property.
Keypad Access Lock: We provide cutting-edge keypad access lock solutions, enhancing security and convenience for your home or business.
Keypad Mailbox: Secure your mailbox with a keypad system, granting access only to authorized individuals while protecting your mail and parcels.
Lock for Panic Bars: Our specialized locks for panic bars ensure safety and security in emergency exit situations, complying with safety regulations.
Warehouse Door Keypad: For businesses and warehouses, we offer keypad solutions tailored to your specific access control needs, providing a high level of security for your inventory and assets.
Keyless Entry Solutions: Elevate Your Business Security in D.C.
Keyless entry solutions refer to high-tech locks that eliminate the need for traditional physical keys. This enhances security, eliminates the risk of lost or stolen keys, and offers the flexibility to grant temporary access to authorized individuals. They are widely used in today's world to streamline access control and improve overall safety and convenience.
Mobile Phone Access Control: High-Security Lock Installation and Repair
Keyless entry systems have revolutionized the way we secure our homes and businesses. These innovative systems utilize various technologies, such as numeric keypads, proximity cards, biometric scanners, and smartphone apps, to provide secure and convenient entry to locks for homes and businesses, vehicles, and other secured areas.
Choosing the Right Lock: Business Security Strategies in Washington DC
When it comes to business security in the Washington DC area, selecting the perfect for your commercial and residential locks system is crucial. At Kings Locksmith, we specialize in lock installation and repair, serving residential and commercial clients throughout Maryland and DC.
Our experienced team is just a call away – call King Door and Lock Services for all your residential and commercial lock needs. Whether you need a full lock system installation, install new locks like commercial-grade ones, or you've just lost keys, we've got you covered.
Trust our expert lock company for top-notch service in MD and DC, ensuring your business enjoys locks every bit like commercial and residential properties. Make the right choice for your business's security with King Locksmith.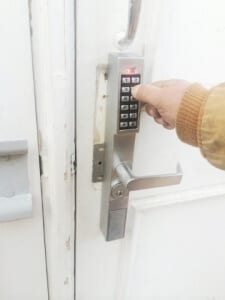 Why Choose Us?
We are licensed and bonded locksmiths, offering services in Washington D.C. and Maryland for more than five years. We are available to provide locksmith services 24 hours 7 days a week. You don't need to worry about emergencies like lockouts, broken keys or faulty locks. Call us anytime, and our technicians will reach you within a few minutes. 
Get in touch with us
We strive to ensure that all our services suit your requirements. Anytime you need our locksmith services, call us or visit our homepage to submit a query, and we will approach you with the right solution.
Frequently Asked Questions (FAQ) About Our Install and Repair Keyless Keypad Locks
What services do your Door Lock services offer in the DC and MD areas?
Our door locksmith services provide comprehensive lock services, including high-security lock installation and repair, keyless lock installation, and door lock installation service for both residential and commercial properties in the DC and MD area. Our highly trained technicians are ready to assist you. Contact us today for all your lock service needs.
Why should I consider having high-security locks installed in my home or business?
High-security locks offer advanced protection against unauthorized access. They are designed to withstand tampering and picking, providing peace of mind for your home or business security. Contact King Door and Lock for expert advice and installation.
Can I replace my existing locks with keyless locks?
Yes, you can. Our experienced technicians can replace your locks with keyless entry systems, offering convenience and enhanced security. Contact King Door and Lock to upgrade your locks and gain easy access to your home or business.
What types of locks do you install for homes and businesses?
We install a wide range of locks, including high-tech locks, deadbolts, and other high-security options. We offer lock brands known for their reliability and durability, ensuring the safety of your property.
Do you provide emergency lockout services in Maryland and DC?
Yes, King Door and Lock offers emergency lockout services 24/7 in Maryland and DC. If you've lost your key or need access to your home or business, give us a call, and our technicians will quickly assist you in entering your home or business.
Complete 24 Hour Service
We provide total 24 Hour service for the entire Maryland and Washington D.C. areas.
Licensed & Bonded
Rest assured because King Locksmith and Doors is fully licensed and bonded for safety and peace of mind.
In-House Experts
We do not outsource for our work. You save money because our experts are in-house!
At King Locksmith and Doors, we specialized in high-end and professional locksmith and door services. We have an in-house door installation expert and do not hire out for any door or lock services.  Our technicians are all highly trained and well equipped to help you with any and all door and lock service needs.
King Locksmith & Doors, Inc.
Professional Locksmith & Door Experts
111 University Blvd West Silver Spring, MD 20901
3283 M St. NW, Washington, DC 20007
manager@kinglocksmiths.com