Get Your Free Estimate Today!
Install Push Bars and Panic Bars at Your Business!
Call King Locksmiths 24/7 – Your King of Push Bars and Panic Bars- 240-345-1455 
Want to upgrade the security at your property? Then, you should consider installing panic bars. Fortunately, at King Locksmith and Door, we can help you with this. We've been installing, replacing and repairing doors from 25 years. We are at your service at any time of the day with our highly skilled and trained technicians.
We offer a range of commercial, residential, automotive and emergency locksmith services. For panic bars, we install the highest quality panic exit bar that allows the people to evacuate the building securely. Moreover, we hire an in-house door installation expert and do not hire out from any other lock service. It not only saves money but saves time as well.
Also, our technicians are provided with the latest technologies and machinery for installing home, emergency and automotive problems. Whether you're struck at night or any time of the day, our technicians will be at your service.
Why Should You Consider Installing Panic Bars?  
Whether you own residential property or business property, you must pay attention to the security of the area. So, to ensure the safety of your office, you must install a panic or push bar. These spring or lever loaded bars offer a fast way for people to exit a building in case of emergencies.
The panic bars offer a wide range of features. Some of the benefits are:  
Increased Safety – As door equipped with a panic bar can easily be opened with a slight push, people can leave the property very quickly and be safe in an emergency. Most of the safety codes and fire standards require commercial buildings to install panic bars for increased safety.
Reduced Insurance Rates – Panic bars make your commercial property much less risky in the event of a fire or other emergency. So, if you increase the safety of the property than mandated, it often translates into a discount on the property owner's insurance policy.
Effective – In mass shootings or terrorist attacks, it has been shown that panic bars that work properly are indeed responsible for saving lives. As panic bars make it easy to unlatch and open a door, they are an effective solution to operate in case of an emergency.
Variety – There are many types or panic bars, shapes, sizes, and colors. This means that you have the choice of several models.
Affordable – Instead of asking a locksmith to replace entire doors or install complex devices and devices, you can simply install a panic bar. This seems to more affordable than installing a new door.
Why Choose King Locksmith and Door For Panic Bars Installation? 
Reliable Services:

We are one of the most reliable service providers that adhere to all the standards of locksmith laws. Our quality of work, integrity and the satisfaction of our customers are what make us unique among other locksmiths. We endeavor to provide quality services whenever you need them. Therefore, we are still in the fast dial of many people to call the most reliable service. Our experts are trained to help you install, repair and maintain all types of locks and can help you in any locking situation.

24-Hour Service:

We provide 24-hour service to our customers. It means that regardless of what time you call, we will be at your service. Should you face any locksmith emergency, call us right away.

Best Services:

We have established standards by providing first-class residential, automotive and commercial services. Whether it's replacing your locks or advancing your security system, we can help you in all areas of Maryland and Washington DC.

We Provide On-Demand Services:

We value your time and know the urgency of emergencies, which is why we offer services in one call and at home. Every time you reach us, our skilled technicians will arrive at your door with all their things as quickly as possible. We offer prompt response time, which makes us the best and most reliable.

In-House Experts:

We always hire an in-house expert and do not outsource for our work. As we don't hire a third party, you will save time as well as money. Also, our professionals are equipped with the latest technologies and equipment and have at least 5 years of experience. They will skillfully guide you through the process and caters to all your locksmith needs.   

100% Customer Satisfaction:

King Locksmith and Door want to help their customers when they need locksmith services the most. Our customers are counting on us because of the perfection of our work and services and our accessibility 24//7. We make genuine efforts to serve you the best and the high-class services. We ensure that the customers are satisfied and get everything at a reasonable price. Our reliable and competent technicians assure you the best services if you need them.
We Offer…  
Commercial Services: King Locksmith and Door offers a wide range of services for your business or commercial property. Along with push bars and panic bars, our more commercial services are panic hardware and access control, high-security locks, safe cracking, lock repair, master key, commercial lock replacement, office lockouts, keypad locks, and door closers.  
Residential Services: We provide the best in class residential services for your home. Our residential services include installing new locks, mailbox unlock and repair, home lockout and cabinet locks.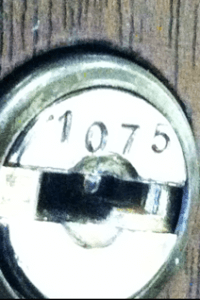 Automotive Services: Our automotive services include car key replacement; rekey car locks and ignitions, car lockouts, chipped keys, ignition repair, and keyless entry locks.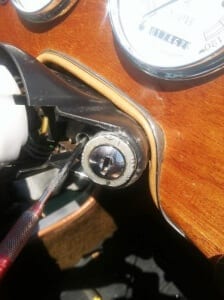 Door Installation and Replacement: We also provide the service of door installation, door repair, and door replacement.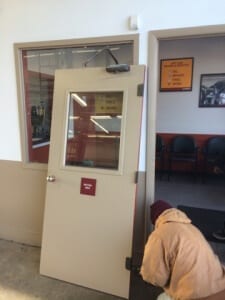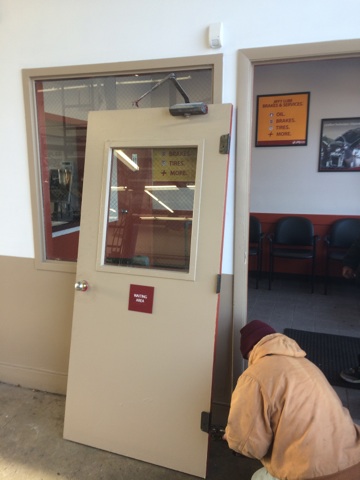 King Locksmith and Door – Your Go-To Locksmiths for Push Bars
We provide the world-class services but don't just take our words for it. Call us on (240) 345-1455 and get a free quote on our installation and repair services.  
We also offer residential, commercial, emergency and automotive services. Should you need any kind of assistance with any of the mentioned services, you can call King Locksmith and Door right away, and our experts will be there to help you out of your locksmith emergency. 
Call King Locksmiths -Install Push Bars and Panic Bars 24/7 – 240-345-1455
Complete 24 Hour Service
We provide total 24 Hour service for the entire Maryland and Washington D.C. areas.
Licensed & Bonded
Rest assured because King Locksmith and Doors is fully licensed and bonded for safety and peace of mind.
In-House Experts
We do not outsource for our work. You save money because our experts are in-house!
At King Locksmith and Doors, we specialized in high-end and professional locksmith and door services. We have an in-house door installation expert and do not hire out for any door or lock services.  Our technicians are all highly trained and well equipped to help you with any and all door and lock service needs.
King Locksmith & Doors, Inc.
Professional Locksmith & Door Experts
111 University Blvd West Silver Spring, MD 20901
3283 M St. NW, Washington, DC 20007
manager@kinglocksmiths.com