Get Your Free Estimate Today!
Follow Our Lion To Our Experts At King Commercial Locksmith!
Everything in business comes full circle except quality. When it's an emergency and you're feeling desperate for help whenever you are locked out or in, follow our lion logo for a quick response from our experts in the Washington DC area or Maryland. Quick response is part of the quality we offer our customers for emergency office lockouts, new installations up to and including:

Locks And Security Systems – installation of commercial security systems.
Our professional commercial locksmith services assure our customers of top quality work and maximum security for business, industrial, storage or a local office. We also provideMailbox Unlock and Repair. King Locksmiths include repair and upgrade to any commercial locksmith projects.
There are many reasons to look to an upgrade of an existing lock or security systems. One of the most important is newer, more efficient technology. King Commercial Locksmith offers the most comprehensive, high-security locks and systems. When it's time for your upgrade, spend some time with our King professional locksmiths to discuss the newest types of locks in today's market for security.   We also provide Safe Opening Service and Panic Hardware / Access Control Systems.  For the Washington DC area and Maryland, we provide reliable commercial locksmith service for our customers at a reasonable cost without compromising quality.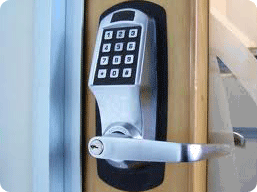 The King Locksmith Reputation Prevails
Business reputation has to be earned. King Locksmiths have a proven track record of success in commercial locksmith services in the Washington DC area and Maryland. It's the reason large businesses rely heavily on our excellent reputation. King Locksmith professionals are proud of their experience and expertise in this industry. We encourage our clients to take advantage of our consulting services to ensure their installation is as timely as it is cost-effective. We maintain the highest standards of quality whether it's a master key or full repair project.
Protect Your Offices With High-Security Locks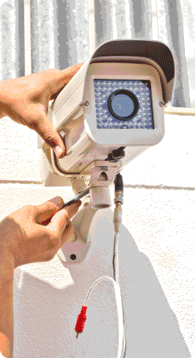 Offices are fitted with costly equipment that often stores sensitive data. King experts can arrange high-security locks that will take the guesswork out of security for you. You'll be surprised at the vast range of experience it takes to create systems that are designed specifically with your needs in mind. When you turn the master key at the end of each day, your custom-designed system provides you with a full measure of protection from loss.  We also provide consultations on current and upcoming security innovations.
Loss Can Be Expensive
Loss is costly in terms of the value of your equipment, productivity, workflow, and downtime. At King Locksmiths, we offer pricing that is affordable and helps minimize actual costs of loss.
Complete 24 Hour Service
We provide total 24 Hour service for the entire Maryland and Washington D.C. areas.
Licensed & Bonded
Rest assured because King Locksmith and Doors is fully licensed and bonded for safety and peace of mind.
In-House Experts
We do not outsource for our work. You save money because our experts are in-house!
At King Locksmith and Doors, we specialized in high-end and professional locksmith and door services. We have an in-house door installation expert and do not hire out for any door or lock services.  Our technicians are all highly trained and well equipped to help you with any and all door and lock service needs.
King Locksmith & Doors, Inc.
Professional Locksmith & Door Experts
111 University Blvd West Silver Spring, MD 20901
3283 M St. NW, Washington, DC 20007
manager@kinglocksmiths.com