Top Commercial Locksmith Services in MD & Washington DC 
Get Your Free Estimate Today!

Commercial Locksmith Services in MD Washington DC
Quality remains at the center of everything in business. In times of emergencies or when you find yourself locked out, call an expert commercial locksmith service. If you see a lion logo, you're on the right track! We provide commercial locksmith services in Washington DC, and Maryland areas. Prompt response is integral to the quality we deliver, addressing a range of needs, including:
Access Control System Installer: Our experts specialize in installing advanced access control systems.
Business Lock Services: We cater to all your commercial lock needs.
Emergency Locksmith Services: Count on us when you need immediate assistance.
Commercial Lock Repair: We offer comprehensive lock repair solutions.
High-Security Solutions: We provide cutting-edge high-security solutions.
Commercial Access Control: Ensuring top-notch security through advanced access control.
Advanced Security Systems for Commercial Clients
in MD & Washington DC
Our expert commercial locksmith services ensure top-notch craftsmanship and maximum security for businesses, industries, storage facilities, and local offices. Additionally, we specialize in Mailbox Unlock and Repair services. At King Locksmiths, we excel in both repairing and enhancing various commercial locksmith projects.
The upgrade of existing locks and security systems serves multiple purposes, including the adoption of more efficient technology. King Commercial Locksmiths proudly offers the most comprehensive high-security locks and systems. When you're ready for an upgrade, consult our King professional locksmiths to explore the latest lock options available in today's security market.
Moreover, we provide services such as Safe Opening and the installation of Panic Hardware / Access Control Systems. Serving the Washington DC area and Maryland, our reliable commercial locksmith services remain cost-effective, ensuring that you receive uncompromised quality. When it comes to your security needs, do not hesitate to contact us. We specialize in commercial locksmith services, commercial access control systems, and commercial door locksmith services, including lock installation.
Highly Specialized in Safe Cracking
One facet that sets us apart is our specialization in safe cracking—a unique skill that not all locksmiths possess. We have a dedicated expert armed with the knowledge and tools required for safe manipulation, making us your go-to source for high-security solutions.
Our team of DC locksmiths excels not only in standard locksmith services but also in locksmith and door security, ensuring that your premises are fortified against potential threats. Additionally, we specialize in keyless entry systems, offering you advanced access control options.
King Locksmith: Your Trusted Name for Commercial Lock and Emergency Locksmith Services
Business reputation has to be earned. King Locksmiths has a proven track record of success in commercial locksmith services in the Washington DC area and Maryland. It's the reason large businesses rely heavily on our excellent reputation. King Locksmith professionals are proud of their experience and expertise in this industry. We encourage our clients to take advantage of our consulting services to ensure their installation is as timely as it is cost-effective. We maintain the highest standards of quality whether it's a master key or full repair project.
Safeguard Your Offices with Top-Tier Commercial Locksmith Service Se

curity Locks

Offices are houses of valuable equipment and sensitive data, making robust security paramount. King experts, as trusted locksmiths in DC and Washington, excel in arranging high-security locks, eliminating security guesswork. Our expertise encompasses crafting tailored systems tailored to your unique needs. When you turn the master key each day, our custom-designed security system offers comprehensive protection against potential losses. Additionally, we offer consultations on current and emerging security innovations. For locksmith services in Washington DC and lockout services, rely on King Locksmiths to safeguard your office with cutting-edge security solutions.
Loss is Expensive: Professional Commercial Locksmith is at Your Service 
When it comes to safeguarding your business, the cost of loss can be staggering. That's why it's crucial to have emergency locksmith services readily available to address any unforeseen security challenges. From unexpected lockouts to the need for urgent door lock repairs, a trusted commercial locksmith in DC is your partner in protecting your assets.
Every business has unique locksmith needs, and a professional commercial locksmith understands this. They provide tailored solutions, including installation and maintenance of robust commercial locks, ensuring your property remains secure at all times.
Moreover, investing in advanced security solutions is essential in today's world. A reputable commercial locksmith offers expertise in implementing state-of-the-art security systems, including cutting-edge access control.
Remember, loss is a costly affair, and prevention is key. With a dedicated and reliable emergency service by your side, you can mitigate risks and keep your business protected. Choose the best commercial locksmith with  experienced professionals because when it comes to security, they're at your service.
Commercial Locksmith Services in Washington DC: Call us
Experience top-notch commercial locksmith services in Washington, DC! Our skilled team is your trusted partner for all your business security needs. From master key systems to high-security locks, we ensure your property remains secure. Locked out of your office? Don't worry; our rapid response team is available round the clock to get you back in. We also offer keyless entry solutions and access control systems to enhance your security. With years of expertise and unbeatable reliability, we are the go-to commercial locksmith in Washington, DC.
Contact us now for immediate assistance, and safeguard your business today!
Trusted Mobile Locksmith in Washington DC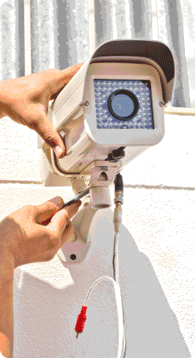 In the bustling metropolitan area of Maryland and Washington DC, where security is paramount, you need the best locksmith services. That's where King Locksmith and Doors comes in. As your expert locksmith DC services for commercial in the region, we are committed to providing locksmith services and high security lock solutions to meet all your needs.
Our experienced dc locksmiths are at your service, offering a wide range of commercial and residential locksmith services. Whether you require high-security locks, lock rekeying, or digital lock installation, we have you covered. We take pride in being a locksmith in Washington DC that provides commercial locksmith services, ensuring the safety of your business.
When it comes to home security, we provide the best in the business. From new lock installations to security lock upgrades, we ensure your peace of mind. Our locksmith services in Maryland and Washington DC extend to the installation and maintenance of high-security locks, making your property impenetrable.
At King Locksmith and Doors, we are not just a locksmith company; we're your trusted partners in security. With a reputation for excellence, our locksmith services and security solutions are tailored to your unique requirements. Contact us whenever you need a locksmith, and we'll be there with professional service and expertise, ensuring your safety and peace of mind.
Summary Of Our Commercial Locksmith Services
In Maryland, the need for locksmith services spans across commercial spaces. Maryland locksmiths, offer services to people who are seeking solutions for their office locksmith business doors, offer expertise in rekeying locks, providing security for business doors, and installing commercial door locks. With 'locksmith near me' searches, residents ensure quick access to expert locksmith service, including control system installer DC solutions.
For businesses in Maryland, having a reliable MD locksmith is crucial, ensuring the safety of valuable assets and documents. From lock installation to lockout assistance, these professionals play a vital role in bolstering security. Keyless entry and master key systems are part of the comprehensive services offered by commercial locksmiths. They are the go-to locksmiths for commercial and business needs, providing expert locksmith services throughout Maryland and Washington, DC, and prioritizing the security and home security of their service areas.
Frequently Asked Questions (FAQ) About Our Locksmith For Commercial Doors
What services do you offer besides lockout assistance?
Our commercial locksmiths offer a wide range of services, including rekeying, master key systems, high-security lock installation, access control, and keyless entry solutions.
How can I reach your commercial locksmith team in DC for assistance?
You can contact us anytime by calling our dedicated hotline. MARYLAND: (240) 345-1455 and WASHINGTON DC: (202)800-2622. We're ready to help you secure your business premises promptly.
Can you assist with commercial security and access control?
Absolutely. We specialize in commercial security solutions, including access control systems and master key services. Our locksmith company offers a wide range of commercial locksmith services, ensuring the security of your business.
What is keyless entry, and how can it benefit my business?
Keyless entry eliminates traditional keys, allowing secure access through codes or biometrics. It enhances convenience and security, making it an excellent choice for businesses in DC
Are your commercial locksmith services in DC licensed and insured?
Yes, we are fully licensed and insured, guaranteeing the highest level of professionalism and security for your business.
Complete 24 Hour Service
We provide total 24 Hour service for the entire Maryland and Washington D.C. areas.
Licensed & Bonded
Rest assured because King Locksmith and Doors is fully licensed and bonded for safety and peace of mind.
In-House Experts
We do not outsource for our work. You save money because our experts are in-house!
At King Locksmith and Doors, we specialized in high-end and professional locksmith and door services. We have an in-house door installation expert and do not hire out for any door or lock services.  Our technicians are all highly trained and well equipped to help you with any and all door and lock service needs.
King Locksmith & Doors, Inc.
Professional Locksmith & Door Experts
111 University Blvd West Silver Spring, MD 20901
3283 M St. NW, Washington, DC 20007
manager@kinglocksmiths.com