Silver Spring Locksmith Services with King Locksmiths
Get Your Free Estimate Today!
Do you need a professional Locksmith in Silver Spring?  24/7 Call King Locksmith – (240) 345-1455
If you need a locksmith in the Silver Spring area – King Locksmith and Doors INC. is your number one choice. Our Silver Spring Locksmith Team consists of the best professional, certified Technicians in the Maryland area.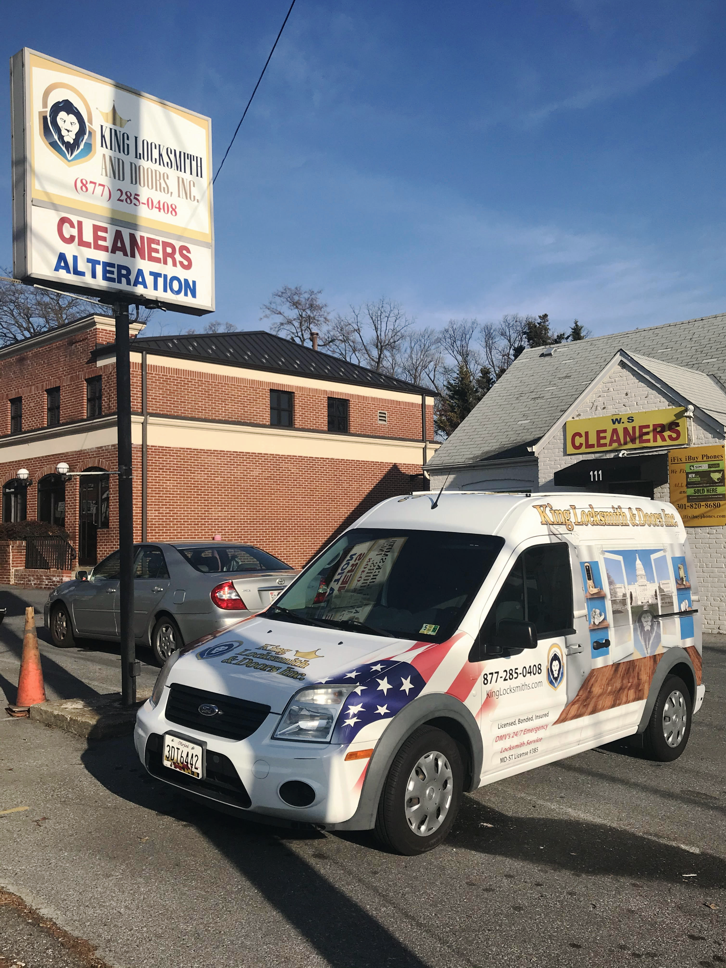 With our years of experience King Locksmith and Doors INC. Silver Spring and MD area strives to meet clients' expectations and demands for the best services and customers' satisfaction. With a large spectrum of knowledge in the Locksmith Industry, we make sure that our team of expert technicians are equipped with the skills and proper techniques to provide the top quality service just for you.
LICENSED & INSURED AND BONDED SILVER SPRING LOCKSMITH FOR YOUR PROTECTION.
King Locksmith and Doors INC. provides 24/7 round-the-clock Emergency services in Silver Spring and the entire MD area.
Our main office address is located at 111 University Blvd W, Silver Spring MD 20901
King Locksmith and Doors INC. Silver Spring and MD area is a growing company and has specialized in the locksmith industry for more than 20 years now. We provide professional residential, commercial, automotive, and door services, and much more.
We have built a reputation for honest service and customer satisfaction. Our company provides services to many local companies, neighborhood communities, and government facilities like:
AFI Silver Theatre and Cultural Center on Colesville rd. Silver Spring, MD 20901.
Nando's Peri-Peri Restaurant on Ellsworth Dr, Downtown Silver Spring, MD 20910.
Sheraton Hotel on Georgia Ave, Silver Spring, MD 20910.
Arcola Elementary School on Franwall Ave, Silver Spring, MD 20906.
Montgomery County Police department on Randolph Rd, Silver Spring MD 20902.
Leisure World Community, on Rossmoor Blvd, Silver Spring, Md 20906.
FDA White Oak on New Hampshire Ave, Silver Spring, MD 20993.
District Court of Montgomery county, 2nd Ave Silver Spring, MD 2910.
Still Looking for locksmith service in the Silver Spring MD area? You have come to the right place. King Locksmith and Doors INC. MD can assist you with a variety of services for your request. Need to have your home locks changed or repaired, maybe just get a quick lock rekey? We are here to help any time, day or night.
Commercial Locksmith Services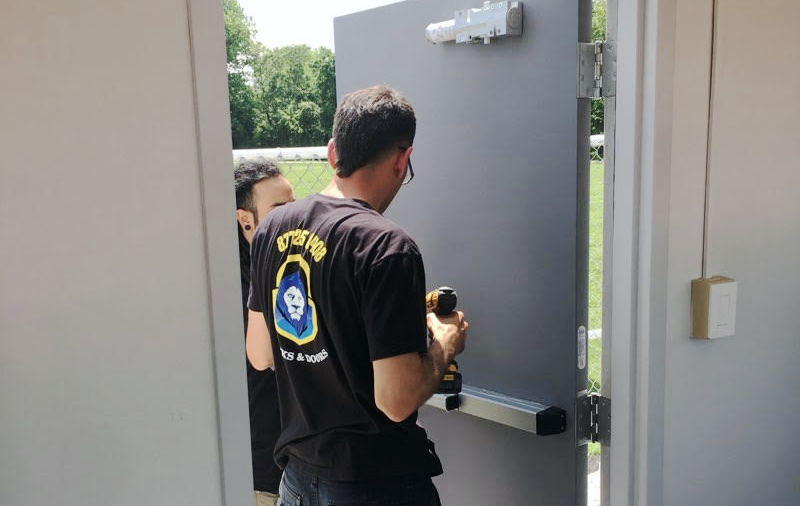 Our best-certified locksmith technicians can assist your commercial business to get the work done, by performing maintenance on high-security systems and locks, master key and rekey, panic hardware and access control, safe cracking and can supply any hardware needed for the job.
24 Hours a Day – 7 Days a Week Emergency Locksmith
Our locksmith team in Silver Spring, MD includes unrivaled emergency services for all commercial, residential and automotive lockouts. If you are Locked out from your home, or simply forgot the key in your car, we are here to serve you. We provide honest service, have competitive rates, and guarantee satisfaction. In addition to being certified professionals, all of our locksmiths have at least five years of experience, so you know you're getting the best reliable experience for your pay.
With King Locksmith and Doors INC. MD you will have the advantage of enjoying both locksmith AND door services for your convenience along with a wide variety of other services.
Residential Locksmith Service with King Locksmith and Doors Inc, MD
You will experience the best services in town with top, professional, certified technicians who can help with any service you may need. Some examples of the service we provide at King Locksmith and Doors INC. MD is residential lock installation and repair, lock replacement, residential door installation and repair, keyless entry locks and smart locks, garage door locks and much more.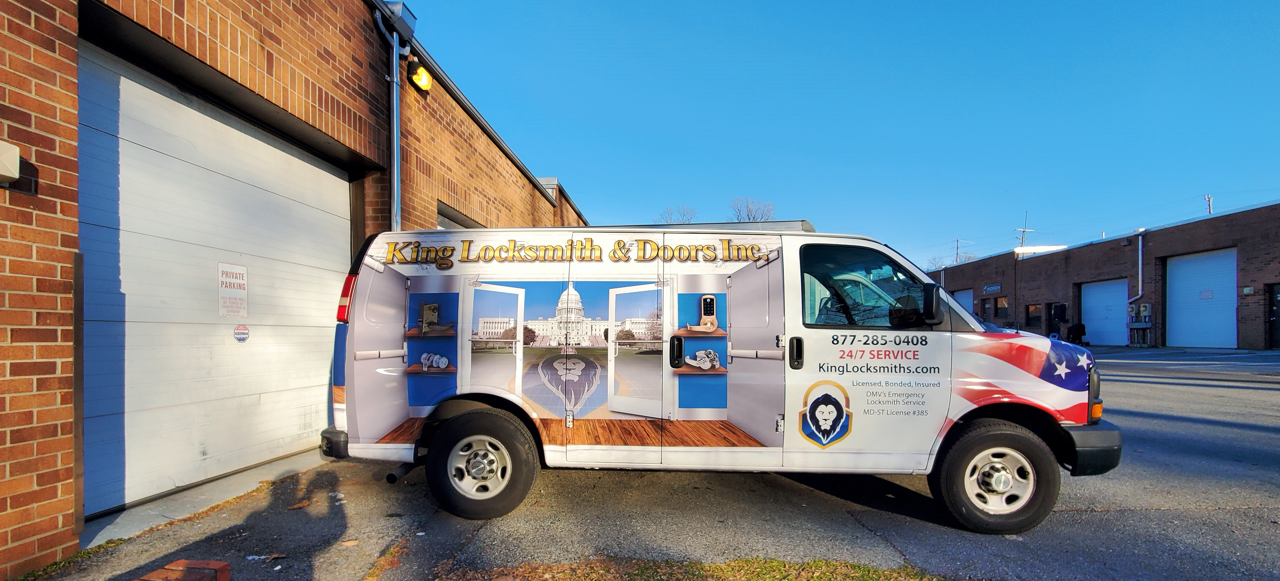 Complete 24 Hour Service
We provide total 24 Hour service for the entire Maryland and Washington D.C. areas.
Licensed & Bonded
Rest assured because King Locksmith and Doors is fully licensed and bonded for safety and peace of mind.
In-House Experts
We do not outsource for our work. You save money because our experts are in-house!
At King Locksmith and Doors, we specialized in high-end and professional locksmith and door services. We have an in-house door installation expert and do not hire out for any door or lock services.  Our technicians are all highly trained and well equipped to help you with any and all door and lock service needs.
King Locksmith & Doors, Inc.
Professional Locksmith & Door Experts
111 University Blvd West Silver Spring, MD 20901
3283 M St. NW, Washington, DC 20007
manager@kinglocksmiths.com