Get Your Free Estimate Today!
Your Door Repair Specialists Washington DC & Maryland
Welcome to King Locksmiths! Our
Maryland & DC Locksmith company
offers highly competitive door repair services at affordable prices. We repair all kinds of commercial and residential doors that are malfunctioning in the different areas of Maryland and Washington DC. Our company has on call professional door repair specialists and experienced technicians who can perform extensive repair services for all kinds of door systems for homes, offices, buildings and storage.  At King Locksmiths, the quality of door repair service is something that will exceed the expectations of those individuals who will hire our repair service for the first time.
Our Door Repair Services:
Commercial Doors
Storefront Doors
Security Doors
Residential Entry Doors
Residential Interior Doors
Garage Doors
Several individuals in the area of Maryland and all surrounding areas have already tested the quality of our door repair services. We have experienced technicians who possess more than five years of experience in the field of lock and door repair services for commercial and residential services. These technicians are very friendly and our clients can always trust their skills and expertise.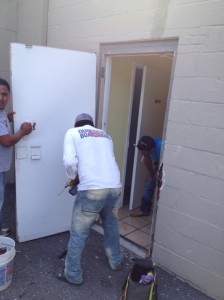 We have an in house team for door repair, door replacement and door installation.  We do not contract out our work, so you know you are getting the best price and truly professional service.  We have have professional technicians that specialize in locks and doors who have comprehensive experience with all kinds of repair services for commercial and residential doors. Our technicians are very flexible to the needs of our clients. We provide our clients with best arrangements and procedures for their desired repair services for their malfunctioning doors in their houses or business establishments. Our professional door repair specialists can help the Maryland residents and businesses who choose our repair services to save more money in restoring the good performance and durability of their doors.

Why Choose to Repair Doors with Us?
100% customer satisfaction
High quality services
Quick response
Professional and experienced staff
One of very few companies in Maryland that has in-house Door Specialists
Lower Cost to Consumer
Highest quality doors
Industry leading door installation standard that constantly earn high ratings
Tracks your project for absolute beginning to end management
See our gallery of recent door installation, repair and replacement jobs here.
How we Replace Doors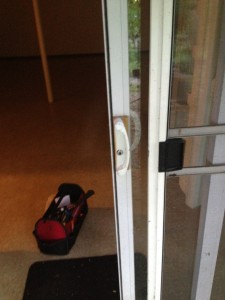 The door repair service of King Locksmiths is one hundred percent reliable and professional. We assure all of our clients in Maryland and all surrounding areas that our repair services for commercial and residential doors are top-of-the-line. Our repair service for all kinds of doors starts at the process of an extensive inspection for the possible defects and damages that are present in the doors of our clients. This inspection will be conducted by our professional team to determine the main cause of problem and the type of repair service that must be performed.
After the inspection service, our specialists will explain to our clients the results of the evaluation that has been conducted in their malfunctioning doors and the possible total costs of the repair services that are needed. If all of the suggestions of our contractors are already qualified to the standards of our clients, our experienced technicians will automatically remove the damaged parts of the malfunctioning doors to restore the damaged components. If the damaged door is already impossible to restore, the best solution that our contractors and technicians will apply is a replacement door. That's how flexible our door repair service is, so call us now and see how it really works.

Complete 24 Hour Service
We provide total 24 Hour service for the entire Maryland and Washington D.C. areas.
Licensed & Bonded
Rest assured because King Locksmith and Doors is fully licensed and bonded for safety and peace of mind.
In-House Experts
We do not outsource for our work. You save money because our experts are in-house!
At King Locksmith and Doors, we specialized in high-end and professional locksmith and door services. We have an in-house door installation expert and do not hire out for any door or lock services.  Our technicians are all highly trained and well equipped to help you with any and all door and lock service needs.
King Locksmith & Doors, Inc.
Professional Locksmith & Door Experts
111 University Blvd West Silver Spring, MD 20901
3283 M St. NW, Washington, DC 20007
manager@kinglocksmiths.com