There are many reasons to always have a locksmith's phone number memorized and on hand. Every year, people lose their keys or lock them in their homes, or get locked out of their cars.
Beyond these emergency situations, a professional locksmith can also make new keys for you to prevent break-ins from occurring should your home security be compromised. And they can help safeguard your valuables by installing high-security locks to guard against theft in public places like the gym locker room or school desk drawer, as well as at the office.
However, a good locksmith is not just for emergencies. A professional can come out to your home and install deadbolts or other high-security locks that you can use every day. They might even be able to improve the security of your front door by rekeying it so that you don't have to carry around multiple keys for different locks.
In many cases, these services are not only performed in a timely and efficient manner but can save individuals money over the long term as well. A professional is able to rekey your locks so you don't have to spend money on new keys for every lock in your home or office.
Here are some of the most common reasons to have a locksmith's number saved in your phone:
1. Emergency Situations
When you find yourself locked out of your home or car, or when you accidentally lose your keys, finding a professional locksmith immediately can help you avoid serious consequences, such as property damage resulting from an attempted break-in or injury due to unsafe weather conditions.
3.  Making New Keys
In the event that you lose your car keys or house keys, a locksmith can make new ones for you to keep your valuables safe and prevent break-ins from occurring.
4. Gain Access to Your Home, Car, or Office
When you find yourself locked out of your car, home or office, you can get the help of an experienced locksmith to gain access quickly. When you lose your keys or lock yourself out of your home, or your child is locked in the car, a locksmith can help you quickly regain access to where you need to be. Plus, they can provide different types of locks that work best for each unique location.
5. Installing Locks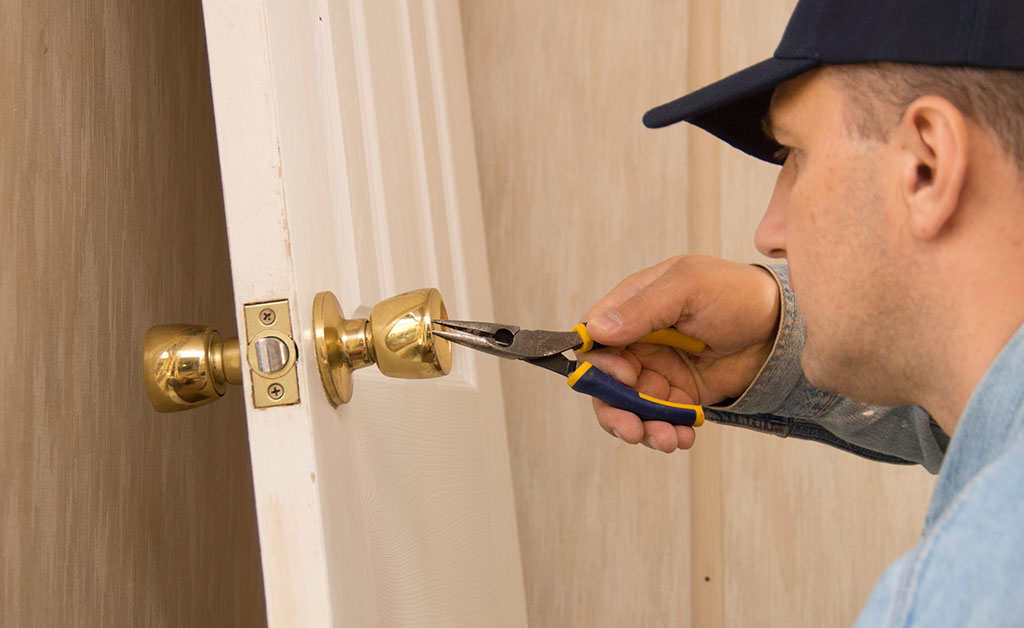 A professional locksmith can install high-security locks in public places like a school or office to prevent theft. They can also use these locks for home security purposes, too.
6. Repairs and Upgrades
A locksmith can repair damages caused by wear and tear, faulty keys, or general use to make your locks work again. And if they're able to upgrade your current systems for something more high-tech, like an electronic lock or SmartKey re-key technology, they can help keep out unwanted visitors while keeping your home safer.
7. The Comfort of Knowing You're Protected
Whether you need emergency locksmith services, a new key made, or an upgrade to your home security system, having a locksmith's number saved in your phone can help keep you calm no matter what situation arises. Knowing that your locksmith is just a quick call away can help put your mind at ease, no matter your needs.
8. Cutting Down on Fraud
If you own a business, you can employ the services of a locksmith to help keep out unscrupulous individuals who are trying to defraud you through false advertising or promises. They may even try re-selling old keys, which could be used by thieves should they get their hands on them.
Being equipped with a locksmith's number can help you avoid any unwanted situations and give you greater peace of mind, whether you're at your home or office, or traveling somewhere new. To ensure that the company you contact can address all of your needs, make sure they have years of experience in the field, as well as specialize in a range of services.
9. Safeguarding Your Valuables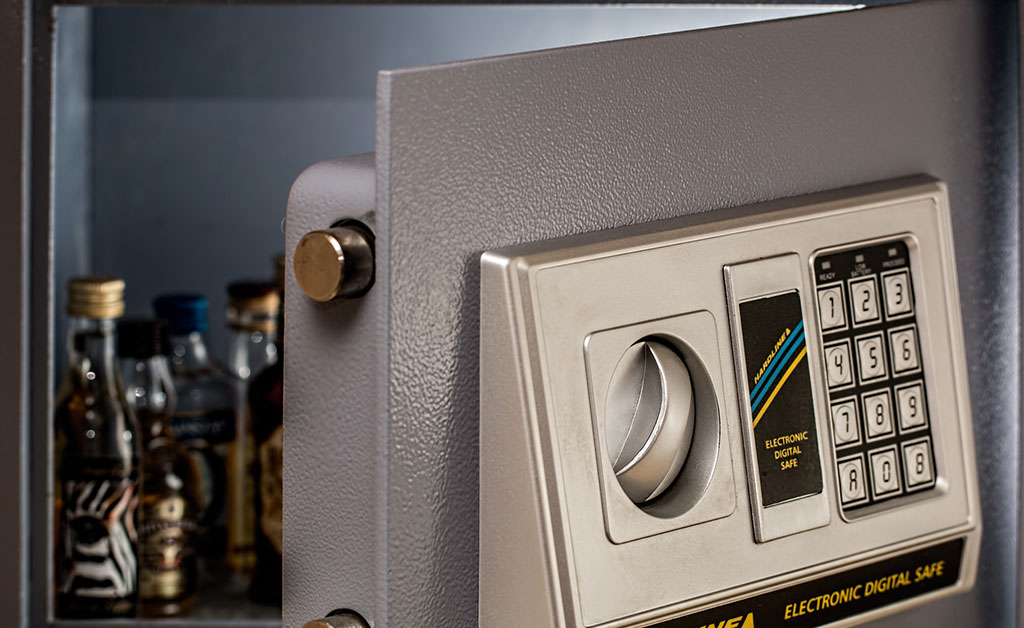 Locksmiths can help you safeguard your valuables, such as those in your home or office, by installing high-security locks on certain doors and safes in order to guard against theft or tampering. This service may be especially important for people who live or work in high-risk locations.
10. Additional Services
Beyond the previously mentioned services, a professional locksmith can also provide additional services like key duplication, combination changes, and repairs of equipment such as safes and vaults. They may be able to help you set up home or office security systems that include features like keyless entry and alarm systems.
Find a local locksmith that offers quality and affordable service
It's not just the big disasters that cause us to need a locksmith. Sometimes, it's as simple as locking yourself out of your car or house and needing someone who can help you right away. The good news is that there are plenty of ways to find 24-hour locksmith services in every major city in America.
But one thing most people don't realize is how much more expensive these emergency services can be than routine maintenance. So if you want to keep your costs down, invest in a locksmith now who can offer quality service at an affordable price – like King Locksmith & Doors!
One of the most common ways people find local locksmiths is by searching the Internet. The downside to this is that you can't always tell what kind of experience a shop has with its employees. Most experienced technicians will have plenty of positive reviews from past customers online. But if they don't, you could be taking your vehicle to someone who doesn't know what they're doing. And that could be a disaster.
Another way people can find local locksmiths is by asking friends and family members. Many of us value our personal connections with others and are willing to share information about businesses we trust. But it's important that you know the person has had a positive experience before you act on their advice. The last thing you want is to be sold services because someone feels obliged to spend your money for you.
Finally, local locksmiths can advertise their services in the newspaper or near public transportation like bus stops and subway stations. This is another good way to find a locksmith – especially if you're looking for someone who can help you out quickly. But the downside is that it's easy to be sold services when you didn't want them in the first place!
TIP: Before you call any local 24-hour locksmith, make sure they're insured. That way, you won't be held responsible for any damages they cause during their visit. And you'll also have peace of mind in knowing that your investment will be protected should the company not perform up to standards.
Therefore, having the number on hand can help you get the service you need right away.
King Locksmith & Doors – Your Reliable Local Locksmith
When you need a Locksmith, call the best in your area – King Locksmith & Doors at (202) 800-2622.
We're available 24/7 and we offer emergency services to customers across Washington DC, Maryland, and Baltimore. We're also happy to provide any locksmith services you may need in between emergencies.
Be sure to call us the next time you have an issue so we can make sure it doesn't happen again!