Residential Locksmith Services
Get Your Free Estimate Today!
Maryland: 240-345-1455 – Washington DC: 202-800-2622 – Baltimore: 410-670-7799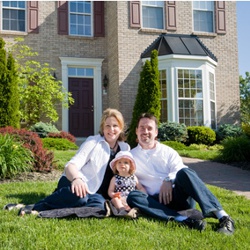 In these troubled times it is important to take the best possible security measures to keep the home free from break-ins, which can sometimes cause injuries to the occupants.  Our Residential Locksmith technicians can make this happen.
We offer any type of home locksmith service that may be needed and are dedicated to taking care of the needs of residents in both the Maryland and Washington DC area.    This includes improving the safety and security of the entire family so there is a feeling of protection at all times.
When there is a break-in, the damage is done.  Many personal things are stolen or destroyed.  This is where prevention comes in.  We will be happy to come to your home and check out the security measures you currently have.  We will then explain additional protection that can easily be put in place and which will offer the ultimate level of protection needed.
We professionally Install Locks, Repair Locks and Rekey Locks for home owners.  We can also install and repair keyless entry locks and high security locks.  A keyless entry lock has been found excellent as a break-in prevention measure.  With this kind of lock, no key is needed, only a code or magnetic card will allow the door to open.  There are also keyless dead bolts available.  This stops today's sophisticated burglars who are well aware of ordinary locks and usually have no problem opening them.

We at King Residential Locksmith offer:Other residential locksmith services we provide are cabinet lock install or rekey.  This is especially important for gun cabinets.  We also work on garage door locks install or rekey, and mailbox lock install or key change and/or key change, as well as changing Safe Installation or Safe Cracking when required.
24/7/365 rapid customer service
Employees with 5+ years experience
All work licensed, bonded and insured
Experience in all forms of lock or key problems
Free consultation regarding upgrading residential safety features
Customer satisfaction guaranteed
Fast Home lockout response
Our locksmith Washington DC and Maryland company employs the most experienced workers in this field.  Each one is knowledgeable regarding all types of locks connected with a residence and can be on the job in a few moments after a call is received.
Here at King Locksmiths our symbol is the crowned lion, which represents vigilance and the royal quality of service we provide our customers.   It is our company's goal to assist customers in being ever vigilant against invasion of their private property.  By having the right home security system in place we can turn an ineffectively protected home into one that is safe and secure.  We are only a phone call away.  877-285-0408
Complete 24 Hour Service
We provide total 24 Hour service for the entire Maryland and Washington D.C. areas.
Licensed & Bonded
Rest assured because King Locksmith and Doors is fully licensed and bonded for safety and peace of mind.
In-House Experts
We do not outsource for our work. You save money because our experts are in-house!
At King Locksmith and Doors, we specialized in high-end and professional locksmith and door services. We have an in-house door installation expert and do not hire out for any door or lock services.  Our technicians are all highly trained and well equipped to help you with any and all door and lock service needs.
King Locksmith & Doors, Inc.
Professional Locksmith & Door Experts
111 University Blvd West Silver Spring, MD 20901
3283 M St. NW, Washington, DC 20007
manager@kinglocksmiths.com