Locksmith Takoma Park MD Services
Get Your Free Estimate Today!
Looking for a Locksmith Takoma Park MD Area? 24/7 Call King Locksmiths – 240-345-1455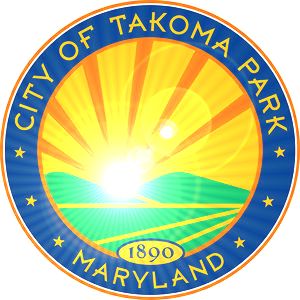 At King Locksmith Takoma Park MD Division we are proud of our record of providing the finest of service regarding technical security systems as well as repairing and/or maintaining keys and locks. We are proud to offer a wide variety of other locksmith services such as commercial locksmith services, door repair and installation services, lock rekey, and automobile locksmith services.
With the current record of burglaries, breakins and other damages that occur daily, it is important to protect one's property with modern equipment and repairs offered by our King Locksmith Takoma Park MD team.
At King Locksmith Takoma Park MD we have highly trained personnel who are available for any type of emergencies.  We work round the clock, day or night, weekends or holidays, seven days a week.  We are prepared to be at your location in a matter of minutes to assist you with your automobile, residence or business key or lock problems.
As a locally owned company, we at King Locksmith Takoma Park MD take a personal interest in the people in our community.  We offer a guarantee on all our work and are proud of our many satisfied customers.  One of our special offers is a 10% discount for seniors, Military Personnel and students.
Don't let a regular or emergency lock problem interrupt your activities when help is available at King Locksmith Takoma Park MD.  We treat our customers like family members, providing with the very best service available when any key or lock problem occurs.
Door Replacement, Installation and Repair Services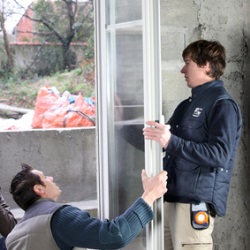 King Locksmiths is a professional Maryland Locksmith providing full emergency, automotive, residential and commercial locksmith services. However, this is not our only specialty! We, at King Locksmiths, also excel in door repair, replacement and installation services – which is what you need for a secured and safe entrance to your business or home. We have been operating in this field for many years which has equipped us with the necessary expertise and skill in the area of door replacement. King Locksmiths is one of the best companies for locksmith services and door installation, repair and replacement serving Takoma Park Maryland, and this area.
Commercial Door Replacement, Installation and Repair Services
We provide the following Takoma Park Commercial Door Installation, Replacement and Repair Services:
All Front Entrance Doors
Interior Doors
Complete Commercial Locksmith Services for Takoma Park, MD
All Storage Doors
All Commercial Building Doors
Commercial Access Control Locks
All Revolving Doors
All Warehouse Doors
Needed High Security Doors
All of the procedures which are included in this specialized service will be executed by our experienced door installation workers who have the specific skills, training and knowledge to apply in the process of installing new and secure doors in an establishment. The first step in the completion of this service is the most important process of inspecting every area where commercial doors will be replaced.
Our door installation experts will then start the process of removing the old doors and installing the new doors. Our clients may always expect that our door installation business will never fail to live up to the quality that we will always promise to them. Our door installation specialists at King Locksmiths have more than five years of experience in the field of door replacement, door installation and door repair. We are also able to install door hardware to fit your needs, such as Access Control Systems, High Security Locks or Keyless Entry Locks.
Residential Door Replacement Services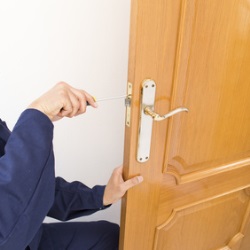 Doors are very important tools belonging in your personal property because they provide the necessary privacy and security for your family, friends and possessions. Also, aside from the protection that they must give, new and effective doors may add your own style for your personal property. However, sometimes replacing your your old doors could be a very stressful and difficult job to start doing. We minimize the stress of starting and successfully accomplishing door replacement. We will always try to help you make the best choice of doors as well as make sure that they are installed securely, properly and expertly. Follow this link for our Residential Locksmith Gallery of recent projects including home door repair and replacement.
Are the door entrances into your personal property giving you trouble because they are old, worn out and do not work well? If the doors in your personal dwelling are not secure anymore, the time is now for door replacement. Door Replacement is not done just for access to your home, it is also a matter of needed security and protection for your personal dwelling. It is always a good idea to confirm that all the doors in your residence are up to the task of keeping unwanted visitors from breaking into your private property.
Commercial Locksmith Products and Services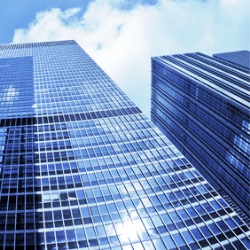 Your business is important to you and in these fast paced times it is imperative for you to have strong security. All commercial institutions in Takoma Park, Maryland should be ever aware of the importance of securing their important documents and equipment as well as their premises. Only a highly experienced Takoma Park Commercial Locksmith Professionals who specializes in commercial property security can help you in these types of plans.
As one of the leading commercial locksmith in Takoma Park MD companies, we are pleased to offer our commercial clients a skilled maintenance service. Whether the issue is as simple as lock installation or a dangerous building security breach we can be at your location within minutes with professional commercial locksmith assistance.
You would be amazed at the vast range of knowledge it takes to create systems that are designed specifically with your business' requirements in mind. When you secure your business at the end of each day, your custom-designed system provides you with a full measure of protection from loss. We also give consultations on present-day and future cutting edge security developments.

A Few of Our Commercial Locksmith Takoma Park Services Include:
Magnetic Door Locks
Door Lock Guards
Closed Circuit Television Cameras
Locks Rekeyed
Master Keys for Offices
Emergency Lockouts for Office, Building or Storage
Install or Repair Commercial Locks
Competitive RatesInstall or Service Intercom Systems
Card Access Security Control
Install, Replace or Repair Deadbolt Locks
Cutting Edge Locksmith Service
Installation of High Security Locks
Emergency Push Bars and Panic Bars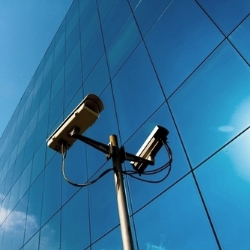 Our clients' trust is top priority to us and we will always work toward providing the best commercial locksmith service Takoma Park Maryland has to offer. We, at King Locksmiths, stand behind all of our work and are honored to provide the best rates possible and superior locksmith skill for Takoma Park and all surrounding areas. Contact us today for information on how we can help your company.
Call King Locksmiths Maryland We provide Door Replacement Takoma Park Services, Anytime! – (240) 345-1455
Complete 24 Hour Service
We provide total 24 Hour service for the entire Maryland and Washington D.C. areas.
Licensed & Bonded
Rest assured because King Locksmith and Doors is fully licensed and bonded for safety and peace of mind.
In-House Experts
We do not outsource for our work. You save money because our experts are in-house!
At King Locksmith and Doors, we specialized in high-end and professional locksmith and door services. We have an in-house door installation expert and do not hire out for any door or lock services.  Our technicians are all highly trained and well equipped to help you with any and all door and lock service needs.
King Locksmith & Doors, Inc.
Professional Locksmith & Door Experts
111 University Blvd West Silver Spring, MD 20901
3283 M St. NW, Washington, DC 20007
manager@kinglocksmiths.com