Safe Cracking North Bethesda, MD Company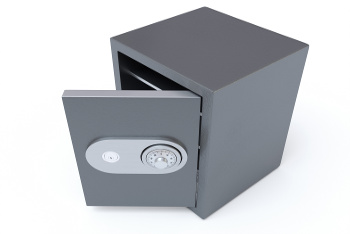 King Locksmiths is a renowned DC and Maryland locksmith business expert in commercial, auto, emergency, and household locksmith services. Among our various services is proficient safe cracking in North Bethesda, MD, for commercial and residential properties. A sample of our expert services includes the following:
The safe cracking services in Montgomery County, MD, are implemented by a group of experienced specialists with 5+ years of expertise in the field. The safe cracking experts have been through comprehensive education in different kinds of safe setups, repair, and unlocking methods. To ensure full transparency of our safe opening MD services, we provide upfront fees and free quotes before commencing any work on the safe.
Safe Cracking North Bethesda, Maryland Company
Opening up a safe without a combination or key is known as safe cracking. It is essential when you've lost the combination or lost the key. Based on the implemented method, the safe cracking results are either destructive or non-destructive.
Many widely used non-destructive safe and vault unlocking tactics include combination dial manipulation, radiological safe cracking, and auto-dialers.
Compared to the destructive safe opening techniques feature:
the use of explosives
grinding machine
sawing and forcing the safe open through force of impact
These techniques can result in severe losses or trouble for the technician managing the safe and must be avoided at all costs.
How to Crack a Safe
Not everyone can open a safe, and we genuinely advocate using an expert locksmith for safes instead of cracking it open yourself. The process takes patience and effort, and our locksmiths always try to minimize any destruction caused to your safes and the safe lock.
Our whole North Bethesda, MD locksmith service for safes covers:
Lock and safe security metrics
Safe and vault assembly
Mechanical safe lock installation
Safe lock dialing diagnostics
Combination lock replacement
Design variants
Safe manipulation principles
Dialing combinations
Choosing an Expert Safe Locksmith in North Bethesda Has Benefits
King Locksmiths Maryland and DC have been carrying out safe unit installation and opening solutions for many years; You can quickly put your confidence in each of our insured and bonded locksmith experts to keep your possessions secure and safe. Our commercial and residential safe cracking North Bethesda expert solutions are conducted with the ultimate professionalism and reliability. Moreover, our professionals use safe cracking instruments to guarantee a timely and quality outcome. The extensive benefits of utilizing a specialist Maryland locksmith to open your safe consist of the following:
quick service transmission
service warranty
complete security guarantee
top quality of support
Although all of our professional, safe crackers can usually crack a safe very quickly, the magnitude of labor depends on various variables, including the safe, the type of lock, the age of the safe, and the securing mechanism. We endeavor to create virtually no destruction whenever we're able to.
Contact Us Right Now
Upon receiving your family's request for safe cracking North Bethesda, Maryland services, our company's customer service representatives will take action to send a professional locksmith to your home or business as quickly as post quickly. To keep you up to date about how much cracking a safe will cost you, we offer free quotes to every one of our customers you'll be awYou'llat you will need to pay for our services before you retain the services of King Locksmiths Locksmith'sour company's upcompany'scing method. Because crisis situacrisess are unforeseen, our company offers fast, 24/7 locks, with service in North Bethesda, Maryland, and surrounding ding areas. The very nexNexted a safe cracker in North Bethesda, contact King Locksmiths. Our company is here for you.
Residents and business owners of North Bethesda, Maryland, should undoubtedly company locksmiths any day each week due to the highly reputable, 24/7 locksmith service for insured and bonded safes. Our safe opening prices are competitive, and all your locksmiths have 5+ years of experience unlocking safes. All of these specialists are armed with probably the most sophisticated cracking equipment.