Need a professional College Park MD Locksmith?  24/7 Call King Locksmiths – (240) 345-1455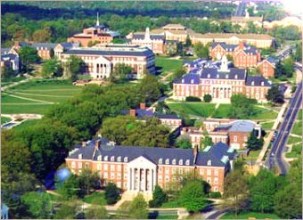 If looking for trustworthy, affordable and reliable locksmith in College Park, MD, look no more!  King Locksmiths College Park Locksmith Team is your answer!
Not only are our Locksmith Maryland services impeccable, but they are also available 24/7.  Our skilled technicians are ready to help in any automotive, residential and commercial emergency. Reputation and customer satisfaction is taken very seriously, that's why our Locksmith Silver Spring / College Park Team is always fast and highly professional.
Prevention is always the key, that's why is so important to secure your home. Break-ins can result in high-value objects stolen and injuries and feeling safe has a really small price when using King Locksmiths Maryland. Our College Park Locksmith Team of Technicians will install new locks or upgrade the old ones. This goes for the house/apartment doors, garage doors and cabinets.
Security, safety and reliability are always ensured by our College Park Locksmith Team, because all the qualified technicians have at least 5 years of experience and they take customer satisfaction very seriously!
Commercial Locksmith Specialists
Your business is important to you and in our modern fast progressing times it is important for you to have top security. All commercial organizations in College Park Maryland should be ever aware of the importance of securing their important records and equipment as well as their premises. Only a highly skilled College Park Commercial Locksmith Professionals who specializes in commercial security can assist you in these types of programs.
As one of the highly known commercial locksmiths in the College Park MD area, we are pleased to offer our commercial clients a first-class maintenance service. Whether the job is as simple as commercial lock replacement or a dangerous security breach we can be on site within minutes with expert commercial locksmith assistance.
You would be surprised at the vast range of experience it takes to create systems that are designed specifically with your company's needs in mind. When you secure your business at the end of each day, your custom-designed system provides you with complete protection from loss. We also supply consultations on present-day and future cutting edge security developments.
A Few of Our Commercial Locksmith College Park Services Include:
Keyless Access Control Locks
Security Surveillance Cameras
Deadbolt Locks Installed, Repaired or Changed
High Security Locks
Access Control Systems
Re-Key Locks
Expert 24hr Service
Door Latch Guards
Push Bars or Panic Bars
Our customers' trust is at the top of our list and we are constantly working toward providing the No. 1 commercial locksmith service College Park MD has to offer. We, at King Locksmiths, stand behind all of our work and are proud to provide the best rates possible and first-rate locksmith skill for College Park and all surrounding areas. Contact us today for information on how we can help your company.
Safe Cracking Services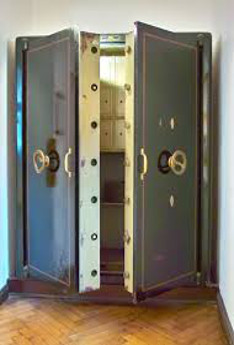 King Locksmiths is a experienced DC and Maryland locksmith company that is a leader in emergency, auto, residential, and commercial locksmith services. Our services include professional safe cracking College Park, MD for residential and commercial properties. The following expert services are supplied:
College Park safe installation
safe opening
rekeying locks
push bars installed
home and office lockouts
installing Grade 1 locks
Our own safe cracking services in Prince George's County, MD are completed by a team of highly skilled specialists with 5+ years of practical experience in the trade. The safe cracking specialists have been through in depth education in different types of safe setups, repair and opening approaches. To make certain complete openness of our safe cracking MD expert services, we provide you upfront fees and free quotes prior to any job on the safe.
Why You Shouldn't Attempt To Crack a Safe By Yourself
Most safes feature a circular, spinning combination dial with numbers. Within the circular dial, there is always a small, cylindrical column. The spindle revolves whenever the dial is turned. Professional locksmiths for safes are specially qualified to help you unlock your safe in the least amount of time, while making certain that nothing is damaged.
Not only everyone can un-lock a safe and we highly suggest using a skilled locksmith for safes in lieu of cracking it open on your own. Our locksmiths try to minimize any destruction caused to your safes and the safe lock, this whole process takes both patience and effort.
The comprehensive College Park, Maryland locksmith service for safes covers:
Safe and vault engineering
Safe manipulation principles
Safe lock dialing diagnostics
Mechanical safe lock mounting
Combination lock replacement
Dialing combinations
Lock and safe security metrics
Design variants
Call King Locksmiths Maryland We provide Commercial Locksmith College Park MD Services, Anytime! – (240) 345-1455