24 Hour Professional Locksmith Service in Washington DC for Commercial Security Systems and Automotive Emergency Service
Get Your Free Estimate Today!
Expert Commercial Locksmith & Residential Locksmith Services in Washington DC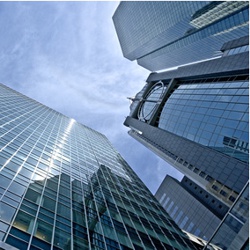 We specialize in expert commercial locksmith and residential locksmith solutions, catering to the diverse security needs of the nation's capital. Our certified locksmiths are highly trained and experienced, ensuring that your home and business are safe and secure.
Whether you need lock installation, repair, rekeying, or advanced security systems, we have you covered. We understand the importance of prompt service, and we're available 24/7 to assist you. Our affordable rates, licensed and insured technicians, and wide range of services make us the go-to locksmith company in DC.
Choose us for peace of mind and the assurance that your locksmith needs are in capable hands.
24/7 Emergency Locksmith in DC: Your Reliable Car Locksmith
When you find yourself in a lockout emergency in the heart of Washington DC, rely on us as your 24/7 emergency locksmith. We specialize in providing swift and dependable car locksmith services, ensuring that you're never stranded for long. Our expert team is equipped to handle various automotive locksmith needs, from unlocking vehicles and rekeying to key replacements and ignition repairs.
With our around-the-clock availability, you can count on us anytime, day or night, for fast and efficient assistance. Trust us as your reliable car locksmith in DC to provide the peace of mind and quick solutions you need during those unexpected automotive lock and key challenges. As an auto locksmith, we provide fast service that will not only help you with your automotive needs but also protect your business with our efficient solutions.
Top-notch Access Control and Security Systems by Locksmith Experts
Elevate your security with our top-notch access control and security systems, meticulously crafted and installed by our team of locksmith Washington DC experts. We understand the paramount importance of safeguarding your property, and we're dedicated to providing cutting-edge solutions that offer unmatched protection.
Our certified professionals specialize in tailoring access control systems to meet your unique requirements, whether it's for a residential or commercial setting. From keyless entry systems to advanced security technology, we ensure your peace of mind. Trust our expertise to fortify your property with the highest level of security, offering you the confidence that your assets and loved ones are safe and protected around the clock.
Master Key and Rekeying Solutions: Your Trusted Locksmith Company
Unlock convenience and security with our master key and rekeying solutions, delivered by your trusted locksmith company. We understand the importance of simplified access control while maintaining optimal security. Our expert locksmiths craft custom master key systems that grant you comprehensive control over your property.
Whether you require rekeying for enhanced security or a master key system for effortless access management, we provide tailored solutions to fit your needs. As your trusted locksmith company, we prioritize your safety and convenience above all else. With our master key and rekeying expertise, you can enjoy the peace of mind that comes with efficient and secure property access.
Best Locksmith Services in Washington DC: Call Us Today!
When you're looking for the best locksmith services in Washington DC, look no further. We are the trusted locksmith near you, dedicated to providing top-tier residential and commercial solutions. Our team of experienced locksmiths is always available to help, offering fast and reliable services to meet all your locksmithing needs.
Whether you're locked out of your home or need lock rekeying for enhanced home security, we've got you covered. We specialize in a wide range of commercial locksmith services, ensuring the protection of your business. From lock service to advanced security solutions, our locksmiths are committed to your safety and peace of mind.
Don't compromise on security. Call us today for the best locksmith services in DC, and experience our unmatched expertise, prompt response, and commitment to safeguarding your property and assets.
Glimpse of Our 24 hour Commercial Locksmith Services
Our goal is to give you a solution and bring you peace of mind. Here are some glimpses of our high end Locksmith DC Services for commercial lock and key:
Commercial Access Control System Installer
Business Lockout Service
Commercial Door Lock Service
Commercial Lock Repair Service
Get Your Free Estimate Today! Contact Us!
Request a Quote
Follow Our Lion To Our Experts At King Commercial Locksmith DC! Everything in business comes full circle except quality. When it's an emergency and you're feeling desperate for help whenever you are locked out or in, follow our lion logo for a quick response from our experts in the Washington DC area or Maryland. Quick response is part of the quality we offer our customers for emergency office lockouts, and new installations up to and including:
Locks And Security Systems – installation of commercial security systems. Our professional commercial locksmith services assure our customers of top quality work and maximum security for business, industrial, storage, or local offices. We also provide Mailbox Unlock and Repair. King Locksmiths include repair and upgrade to any commercial locksmith projects.
There are many reasons to look to an upgrade of an existing lock or security system. One of the most important is newer, more efficient technology. King Commercial Locksmith offers the most comprehensive, high security locks and systems. When it's time for your upgrade, spend some time with our King professional locksmiths to discuss the newest types of locks in today's market for security. We also provide Safe Opening Service and Panic Hardware / Access Control Systems. For the Washington DC area and Maryland, we provide reliable commercial locksmith service for our customers at a reasonable cost without compromising quality.
The King Locksmith DC Reputation Prevails
Business reputation has to be earned. King Locksmiths has a proven track record of success in commercial locksmith services in the Washington DC area and Maryland. It's the reason large businesses rely heavily on our excellent reputation. King Locksmith professionals are proud of their experience and expertise in this business locksmith industry. We encourage our clients to take advantage of our commercial lock services to ensure their installation is as timely as it is cost-effective. We maintain the highest standards of quality whether it's a rekey commercial locksmith, commercial lock repair, or full repair project and another emergency commercial locksmith.
Protect Your Offices With High-Security Locks
Offices are fitted with costly equipment that often stores sensitive data. King experts can arrange high-security locks that will take the guesswork out of security for you. You'll be surprised at the vast range of experience it takes to create systems that are designed specifically with your needs in mind. When you turn the master key at the end of each day, your custom-designed system provides you with a full measure of protection from loss. We also provide consultations on current and upcoming security innovations.
Loss Can Be Expensive
Loss is costly in terms of the value of your equipment, productivity, workflow, and downtime. At King Locksmiths, we offer pricing that is affordable and helps minimize actual costs of loss.
Frequently Asked Questions About Our Commercial Locksmith Services
What services does your local locksmith company offer in Washington DC?
Our local locksmith company in Washington DC offers a wide range of services, including lock installation, lock repair, key services, lockout service, rekeying, lock changes, and door repair. Whether you need a simple lock repair or a keyless entry system, we have you covered.
Do you provide commercial locksmith services in Washington?
Yes, we specialize in commercial locksmith services in Washington, DC, and surrounding areas. Our certified locksmiths are experienced in ensuring the security of commercial properties, offering advanced security solutions, and repairing commercial locks. We're available 7 days a week to meet your locksmith needs.
How can I reach your DC locksmith for emergency locksmith services?
If you need a locksmith in an emergency, give us a call at (877) 285-0408. We provide fast and reliable emergency locksmith services in the capital of the United States, ensuring peace of mind no matter the time of day or night.
What automotive locksmith services do you offer in Washington DC?
Our automotive locksmith services in Washington DC cover a wide range of needs, including car key replacement, lock and key services, keyless entry systems, and mobile locksmith assistance. If you're locked out of your car or need new security solutions for your vehicle, we're here to help.
Can you handle commercial door lock issues for businesses of all sizes?
Absolutely. We are the leading locksmith in Washington, DC, providing commercial locksmith services to businesses of all sizes. Our licensed and insured locksmiths offer repair services, lock installation, and advanced security solutions for commercial doors, ensuring the security of your business.
Complete 24 Hour Service
We provide total 24 Hour service for the entire Maryland and Washington D.C. areas.
Licensed & Bonded
Rest assured because King Locksmith and Doors is fully licensed and bonded for safety and peace of mind.
In-House Experts
We do not outsource for our work. You save money because our experts are in-house!
At King Locksmith and Doors, we specialized in high-end and professional locksmith and door services. We have an in-house door installation expert and do not hire out for any door or lock services.  Our technicians are all highly trained and well equipped to help you with any and all door and lock service needs.
King Locksmith & Doors, Inc.
Professional Locksmith & Door Experts
111 University Blvd West Silver Spring, MD 20901
3283 M St. NW, Washington, DC 20007
manager@kinglocksmiths.com