Glen Echo, Maryland Safe Cracking Service Provider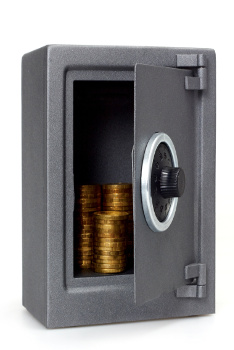 King Locksmiths is a renowned DC and Maryland locksmith business that is an authority in emergency, auto, residential, and commercial locksmith services. Among our various services is quality safe cracking in Glen Echo, MD, for residential and commercial properties. The services we provide consist of the following:
All of our safe cracking services in Montgomery County, MD, are undertaken by skilled technicians with 5+ years of practical experience in the field. Extensive education in safe cracking and repair procedures as well as safe setups, has been provided to the technicians. To guarantee complete openness of our safe opening MD expert services, we provide you upfront pricing and free quotes before any job on any safe.
Safe Cracking Glen Echo, MD Support
Safe cracking refers to opening a safe without using a combination or key. It is needed when you've lost the combination or misplaced the key. The safe cracking outcomes can be either destructive or non-destructive, determined by the implemented approach.
Several widely used non-destructive safe and vault opening processes include auto-dialers, combination dial manipulation, and radiological safe cracking.
On the other hand, the destructive safe unlocking solutions include:
cutting and driving the safe open through the force of impact
the utilization of explosives
grinding machine
These solutions can cause considerable loss or injury to the technician operating the safe and must be avoided at all costs.
Choosing an Expert Safe Locksmith in Glen Echo Has Benefits
Though our professional, safe crackers can easily un-lock a safe without difficulty quite often, the magnitude of labor would depend on several variables like the style of the safe, the particular lock, the safe's age, and the locking apparatus. We endeavor to create minimal to no destruction any time we can.
King Locksmiths Maryland and DC have been undertaking safe installation and opening expert services for quite a while. You can depend on each of our insured and bonded locksmith experts to help keep any belongings safe. Our residential and commercial safe cracking Glen Echo expert services are conducted with the utmost dependability. Our experts also employ top quality, safe opening tools, and equipment to ensure a quick and skilled job. The benefits of utilizing a specialist Maryland locksmith to unlock your safe consist of the following:
premium quality of service
speedy service transmission
full security guarantees
service warranty
Why You Shouldn't Attempt To Crack a Safe By Yourself
Most safes feature a circular, revolving combination dial with numbers. Inside the circular dial, you can find a small, cylindrical column. The spindle spins whenever the dial is spun. Professional locksmiths for safes are exceptionally skilled to help you crack your safe within the least amount of time while ensuring nothing is damaged.
Not everyone can open a safe; we advise using a skilled locksmith for safes instead of cracking it open yourself. Our locksmiths try to minimize any destruction caused to your safes and the safe lock; this process takes patience and effort.
The total Glen Echo, Maryland locksmith service for safes covers:
Lock and safe security metrics
Safe and vault construction
Mechanical safe lock installation
Safe lock dialing diagnostics
Combination lock replacement
Design variants
Safe manipulation principles
Dialing combinations
Connect With Us Right Now
Homeowners and businesses of Glen Echo, MD, could certainly get in touch with the mobile locksmiths every day, each week, since we maintain a genuinely trusted 'round clock locksmith service for safes that are together bonded and insured. Our safe opening prices are competitive, and every one of our locksmiths maintains 5+ years of practical experience opening safes. These particular technicians are ready with the most advanced cracking tools.
Upon accepting the particular inquiry for safe cracking Glen Echo, Maryland solutions, our company's customer support agents will take action to dispatch a locksmith professional to your residence or company as soon as possible. To keep you updated related our expert solutions and how much unlocking a safe may cost, we supply free quotes to all of our own consumer company's upfront pricing policy makes it feasible for people to know what they will neither pay out before Cho before employing us. Due to the fact urgent matters and lockouts are unpredictable, you can expect a timely 24/7 locksmith service in Glen Echo, MD, and surrounding ding areas. So when you want a safe cracker in Glen Echo, get in touchcontactiths Maryland and DC. Call us day or night.