Safe Cracking Anne Arundel County, MD Service
Get Your Free Estimate Today!
King Locksmiths in Anne Arundel County – The Safe Bet for Your Safe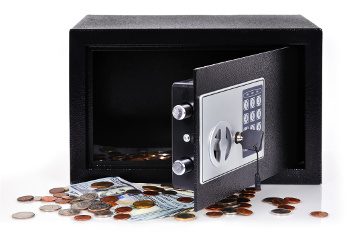 King Locksmiths is your one stop shop for safe cracking Anne Arundel County, MD service. We have 5+ years of experience as a complete Maryland locksmith service and operate in the Anne Arundel County, MD area. We have a proven reputation as reliable, cost-effective locksmiths with high standards and upfront pricing. Did you know that we offer fast and friendly service with a 30 minute response time? We are proud to offer mobile locksmiths to unlock safes in Maryland and DC 24/7. If you need a locksmith for safes, we should be your first call.
Safe Cracking Service in Anne Arundel County, Maryland
Safe cracking is an art. You've seen it in the movies – people guessing combinations, using auto dialers, and using a stethoscope to hear the clicking to open a safe. But how does it really work? And would you trust anyone to do it?
If your safe needs to be opened, there is only one place you should call. King Locksmiths' 24/7 locksmith service knows how to crack a safe! Our professional safe crackers use a variety of methods and they are able determine most the appropriate way to open your safe each and every time. Sometimes, manipulation is used. This is the technique that involves listening to the subtle sounds and requires a soft, professional touch. Sometimes, it is necessary to drill into the safe in order to use a special tool to open it. This works on safes without a hard plate to make a hole for a special tool to be inserted to manipulate the safe open. If basic drilling is not an option, then a scope is needed. The locksmith will then drill a hole to observe the mechanism of the lock. Scoping is preferred for locks that are manipulation proof or have a glass relocking system. Our safe cracking Anne Arundel County team is knowledgeable in cracking all kinds of safes for residential and commercial purposes, and we're prepared to help you in your time of need. We are the safest bet for your safe.
At The Office or At Home
King Locksmiths operates in Anne Arundel County, MD and surrounding areas. We have residential locksmiths and commercial locksmiths on staff, and they are all mobile and on call 24/7. In the case that a safe combination is lost or forgotten, the best way to have your safe opened is by using our bonded and insured safe crackers. Attempting to open the safe on your own or having a novice attempt it can ruin your safe and cost you even more money down the line. Professional locksmiths are the only way to secure your valuables from a locked and inaccessible safe. Our fast and friendly team is also trained in safe installation. We know you have important things to keep safe, both at the office and at home. Let our team provide you with a free quote for your safe installation or safe unlocking needs in Anne Arundel County.
Why King Locksmiths?
Our mobile locksmiths are professional, courteous, and friendly. We are bonded and insured, have a 30 minute response time, and are highly skilled in unlocking all kinds of safes. Each of our customers receives a free quote, upfront pricing, and fast and friendly service. Nothing is more frustrating than spending hours waiting for a locksmith when you need one ASAP. King Locksmiths is there for you, wherever you are, whenever you need us, and we'll be there in 30 minutes or less.

Complete 24 Hour Service
We provide total 24 Hour service for the entire Maryland and Washington D.C. areas.
Licensed & Bonded
Rest assured because King Locksmith and Doors is fully licensed and bonded for safety and peace of mind.
In-House Experts
We do not outsource for our work. You save money because our experts are in-house!
At King Locksmith and Doors, we specialized in high-end and professional locksmith and door services. We have an in-house door installation expert and do not hire out for any door or lock services.  Our technicians are all highly trained and well equipped to help you with any and all door and lock service needs.
King Locksmith & Doors, Inc.
Professional Locksmith & Door Experts
111 University Blvd West Silver Spring, MD 20901
3283 M St. NW, Washington, DC 20007
manager@kinglocksmiths.com