Safe Cracking Pasadena, Maryland Service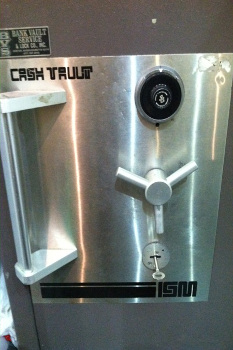 King Locksmiths is a well-known Maryland and DC locksmith company that is a leader in emergency, auto, residential, and commercial locksmith services, including experienced safe cracking Pasadena, MD solutions for homes and businesses. The solutions we provide feature:
Our safe cracking services in Anne Arundel County, MD are implemented by a team of very skilled experts with 5+ years of knowledge in the business. Extensive lessons in safe cracking and repair techniques as well as safe setups has been provided to the technicians. To guarantee total openness of our safe cracking MD solutions, we offer upfront fees and free quotes before commencing any service on the safe.
Safe Cracking Pasadena, MD Support
Safe cracking refers to opening a safe without a combination or key. It is needed when you've forgotten the combination or misplaced the key. Based on the procedure that is deployed, the safe cracking end results can be either destructive or non-destructive.
Some of the well-known non-destructive safe and vault unlocking strategies include radiological safe cracking, use of auto-dialers, and combination dial manipulation.
Compared to, the destructive safe opening tactics feature:
grinding machine
sawing and driving the safe open through force of impact
the utilization of explosives
These kinds of systems need to be prevented at all costs, given that they can result in serious damages or injury to the person operating the safe.
Why You Shouldn't Attempt To Crack a Safe By Yourself
Not merely anyone can un-lock a safe and we truly suggest utilizing an expert locksmith for safes as opposed to cracking it open by yourself. The whole process takes both patience and effort, and our locksmiths always try to minimize any destruction caused to your safes and the safe lock.

The comprehensive Pasadena, Maryland locksmith service for safes covers:
Safe lock dialing diagnostics
Combination lock replacement
Safe manipulation principles
Dialing combinations
Design variants
Lock and safe security metrics
Mechanical safe lock installation
Safe and vault assembly
The Benefits of Choosing a Professional Safe Locksmith in Pasadena
King Locksmiths Maryland and DC continues to be conducting safe setup and cracking solutions for quite a while and you're able to have confidence in our insured and bonded locksmith professionals to keep any valuable items safe. Our residential and commercial safe unlocking Pasadena expert solutions are conducted with the highest professionalism and reliability. Furthermore, premium quality safe opening devices are utilized by our locksmith experts to guarantee a prompt and expert outcome. The extensive benefits of employing a specialist Maryland locksmith to unlock your safe include:
top quality of service
fast service transmission
full security guarantee
service warranty
While all of our professional safe crackers are able to crack a safe very easily most of the time, the extent of work is dependent on a variety of aspects for example the type of safe, the kind of lock, the age of the safe, and also the locking apparatus. We seek to cause hardly any harm any time we're able to.
Get In Touch With Us Right Away
Homeowners and companies of Pasadena, Maryland should certainly call our company's mobile locksmiths every day each week simply because we operate a very dependable, 24-hour locksmith service for safes that is both insured and bonded. All of our professionals currently have 5+ years of expertise unlocking safes and our safe cracking prices really are truly competitive. All of these specialists are equipped with some of the most superior cracking tools and equipment.
On receiving the particular inquiry for safe cracking Pasadena solutions, our customer support representatives will act quickly to dispatch a locksmith professional to your home or business as soon as possible. To keep you updated related to our expert services and exactly how much opening a safe is going to cost, we provide free quotes to every one of our clients. You will know what you will need to spend for our services prior to deciding to employ the service of King Locksmith's because of our upfront pricing plan. Given that emergencies and lockouts are unexpected, our company offers a swift 24/7 locksmith service in Pasadena, Maryland and surrounding areas. When you require a safe cracker in Pasadena, contact King Locksmiths. Give us a call twenty-four hours a day.