Safe Cracking Kensington, MD Company
Give us a Call 'Round the Clock – (240) 345-1455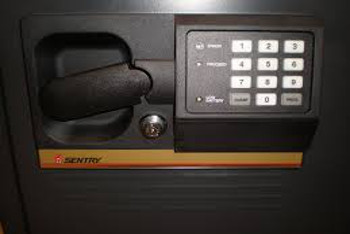 King Locksmiths is a prominent DC and Maryland locksmith service that is an authority in emergency, auto, residential, and commercial locksmith services. Our services include proficient safe cracking in Kensington, MD, for residential and commercial properties. The following expert services are offered:
All of our safe cracking services in Montgomery County, MD, are performed by a crew of professional experts with 5+ years of practical experience in the industry. The safe cracking professionals have attended in-depth education in different types of safe setups, repair, and opening methods. To ensure total transparency of our safe unlocking Maryland services, we offer upfront prices and free quotes before any work on any safe.
Safe Cracking Kensington, MD Locksmith
Safe cracking is the term for opening a safe without a combination or key. It is needed when you've misplaced the combination or misplaced the key. Determined by the strategy used, the safe cracking results can be either destructive or non-destructive.
Some of the familiar non-destructive safe and vault-unlocking tactics comprise:
radiological safe cracking
use of auto-dialers
combination dial manipulation
Compared to the destructive safe unlocking strategies feature:
grinding machine
sawing and forcing the safe open through force of impact
the utilization of explosives
These strategies should be avoided no matter what because they can trigger considerable damage or injury to the technician managing the safe.
Choosing an Expert Safe Locksmith in Kensington Has Benefits
King Locksmiths Maryland and DC have been executing safe install and unlocking services for quite some time. It would be best if you trusted our own bonded and insured professionals to keep any valuables protected. Our residential and commercial safe opening Kensington solutions are completed with the ultimate reliability. Furthermore, our locksmith professionals use premium, safe opening tools, and equipment to ensure prompt and skilled performance. The benefits of employing a specialist Maryland locksmith to unlock your safe consist of the following:
total security guarantees
premium quality of service
service warranty
speedy service rendering
While our professional, safe crackers can un-lock a safe simply, more often than not, the degree of work depends on several variables, including the safe, the sort of lock, the age of the safe, and the locking device. We try to bring about little to no destruction anytime we can.
A Professional Safe Cracker's Job
Not just anyone can open a safe, and we genuinely advise utilizing a skilled locksmith for safes rather than cracking it open all by yourself. Our locksmiths try to minimize any destruction caused to your safes and the safe lock; this process takes patience and effort.
Our complete Kensington locksmith service for safes covers:
Safe and vault assembly
Safe manipulation principles
Safe lock dialing diagnostics
Mechanical safe lock installation
Combination lock replacement
Dialing combinations
Lock and safe security metrics
Design variants
Call Us Today
After obtaining the particular request for safe cracking Kensington, MD solutions, our customer service agents will take action to send a professional locksmith to your home or business. To keep you up-to-date about our expert services and just how much cracking a safe will cost, we provide free quotes to all our customers. Our company's upfront pricing approach causes it to be easy for people to know what they will need to spend before deciding to work with us. Due to the fact crises and lockouts are unexpected, we provide a timely, 24/7 locksmith service in Kensington and surrounding areas. Next time you need a safe cracker in Kensington, phone King Locksmiths. We are here for you.
Homeowners and business owners of Kensington, MD, can call the mobile locksmiths any day each week because we maintain a reliable 'round clock locksmith service for safes that are undoubtedly bonded and insured together. Our company's safe cracking costs are highly competitive, and each of our professionals has 5+ years of working experience unlocking safes. These experts are outfitted with some of the most advanced cracking devices.