Door Replacement Fort Washington Maryland: Install or Repair Doors
Get Your Free Estimate Today!
Your Fort Washington MD Door Replacement, Installation and Repair Experts
Call King Locksmiths Anytime – (240) 345-1455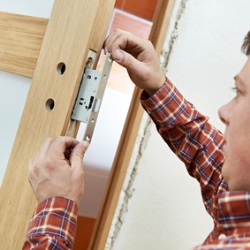 King Locksmiths is a dependable Maryland Locksmith business providing full emergency, automotive, residential and commercial locksmith services. However, that is not all we do! We, at King Locksmiths, also excel in door installation, replacement and repair services – which is required for a secured and safe entrance to your business or home. We have been operating in this field for many, many years which gives us the necessary expertise and skill in the area of door replacement. King Locksmiths happens to be one of the leading business' for locksmith services and door installation, repair and replacement serving Fort Washington Maryland, and all surrounding areas.
Why Choose King Locksmiths for your PG County Door Replacement?
Money is saved because we have our own in-house Fort Washington door installation experienced specialists. We don't hire third-party contractors to accomplish our residential and personal door installation, repair or replacement services, and this really saves money. This company is one of only two companies which offers in-house Fort Washington door installation.
Our skilled workers are highly trained and experienced and have at their disposal all the tools needed for providing these services. Other companies will provide door replacement, installation and repair services for Fort Washington Maryland, but before you choose, try to be sure you know that they are not paying extra for a third-party contracted worker to provide the services that are needed.
At King Locksmiths Maryland, we provide the following:
The highest quality made doors
The best high quality services
Professional, experienced and trained staff
A 100% customer satisfaction
Satisfying results
Very quick responses
Tracks your project for absolute beginning-to-end management
Doors designed for commercial property
Industry leading door repair, door replacement and door installation standards that constantly earn high ratings
Unbeatable design choices to pick from
Total Locksmith Fort Washington MD Services
The door is certainly one of the most important features of any establishment, whether the property is commercial or residential. Homeowners and business owners alike should always inspect to see if their doors are in very good working order. If you notice any concerns regarding your doors, one of the best steps to take is to get in touch with door an installation, replacement and repair company. But which business can you decide to call? Well, picking the most reliable establishment has everything to do with receiving the most reliable help that you desire.
Residential Door Replacement Services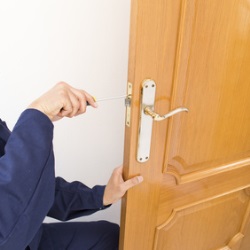 Are the door entrances into your residence causing you to feel insecure because they are old, worn out and do not work well? If the doors to your personal property are not in good working order anymore, the time is now for door replacement. Door Replacement is not done just for convenience; it is also a matter of needed security and protection for your personal property. It is a very good idea to confirm that the door entrances in your residence are up to the task of preventing strangers from breaking into your residential property.
Doors are much needed tools needed in your residence because they provide the necessary privacy for you and your family. But aside from the protection that they will give, effective and new doors may add style to your home. However, sometimes replacing your doors can be a very difficult and challenging job to start. We try to take out the stress of contemplating and successfully completing door replacement. We will always try to help you make the best choice of doors as well as make sure that they are installed securely and expertly. Follow this link for our Residential Locksmith Gallery of recent projects including home door repair and replacement.
Commercial Door Replacement, Installation and Repair Services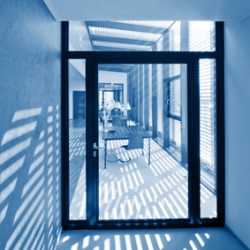 All of the procedures which are included in our specialized service will be executed by our experienced door installation experts who are experts in the specific skills, training and knowledge for application in the process of installing new and secure doors in an establishment. The first step in the completion of this service is the important process of inspecting the areas where commercial doors will be installed.
Our door installation workers will then start the process of removing the old doors and installing the new doors. Our clients can always expect that our door installation business will never fail to live up to the quality that we have promised to them. All of our door installation experts at King Locksmiths have more than five years of experience in the trade of door repair, door installation and door replacement. We are an experienced Fort Washington commercial locksmith company, providing full business locksmith services. We can also install door hardware to fit your choices, such as Access Control Systems, High Security Locks or Keyless Entry Locks.
We provide the following Fort Washington Commercial Door Replacement, Repair and Installation Services:
All Front Entrance Doors
All Warehouse Doors
High Security Doors
All Storage Doors
All Interior Doors
All Commercial Building Doors
All Revolving Doors
We have been performing door replacement, installation and repair for Fort Washington MD and surrounding area for a very long time. See our gallery of our latest door installation, repair and replacement jobs here. Get in touch with us today in order to allow us to Install Doors for your house or commercial building. We make it easy for you to request all of our door services as well as any Fort Washington MD locksmith service via our online request form here.
Complete 24 Hour Service
We provide total 24 Hour service for the entire Maryland and Washington D.C. areas.
Licensed & Bonded
Rest assured because King Locksmith and Doors is fully licensed and bonded for safety and peace of mind.
In-House Experts
We do not outsource for our work. You save money because our experts are in-house!
At King Locksmith and Doors, we specialized in high-end and professional locksmith and door services. We have an in-house door installation expert and do not hire out for any door or lock services.  Our technicians are all highly trained and well equipped to help you with any and all door and lock service needs.
King Locksmith & Doors, Inc.
Professional Locksmith & Door Experts
111 University Blvd West Silver Spring, MD 20901
3283 M St. NW, Washington, DC 20007
manager@kinglocksmiths.com