Professional Door Hinge Repair
Get Your Free Estimate Today!
Your Door Hinge Repair Specialists Washington DC & Maryland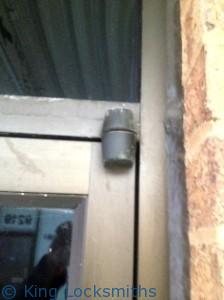 There are many different locksmiths in Maryland and Washington DC, but few provide professional in-house door hinge repair service. You will find that there are only two companies that are capable of door repair services without using a third party contractor. One of them is King Locksmiths which is an expert company when it comes to door hinge repair in both commercial and residential doors.
Many people have been encountered problems with door hinges. The problem is that they do not have any idea on how they will fix it right away to secure their home or commercial building. That is why King Locksmiths has been established in Maryland to help them obtain peace of mind all the time. We have proven our worth in repairing door hinges and we gained the trust and recommendation of most local residents of Maryland, Washington DC.
Find out other unique characteristics and features present in this Maryland locksmith company. In this way, you will have a better idea on where to go when you need locksmith services. Choose King Locksmiths to Fix Door Hinge Problems If you need to fix door hinges but cannot do it on your own, you can simply contact King Locksmiths to do the job for you. There are actually several reasons why home owners and business owners trust its service. These are the following:
Reliable Door Hinge Repair – when you seek for the help of this company, you are going to discover that we perform every project carefully. Your door hinge issues will be fixed right away without compromising the quality of the job done.
Reasonable Cost – King Locksmiths does not charge expensive rates on our services. We ensures that every customer will be happy and satisfied with the result. Most customers are looking for a company that offers a cost effective door repair service.
Flexible – when it comes to door hinge repair, you can always consult our experts. We have been in the industry for a long period of time, thus we have been growing and expanding more to cover other related services to door repair. Today, we can fix residential door hinge(s) and commercial door hinge(s).
Experienced and Expert Technicians – the presence of King Locksmiths' professional and well-trained door repair technicians helped a lot in building a good impression with our customers. We have been dealing with many different cases of door repair so we have gathered enough experience in fixing door hinges.
Variety of Service – we do not only focus on door repair but on door installation and replacement as well.
As a top local Washington DC and Maryland State locksmith, we continually find more ways to give faster, more reliable and more convenient service to all our customers. King Locksmiths is also a full service mobile locksmith that provides not just a complete door repair, installation and replacement service but even full commercial, emergency, automotive and residential locksmith services.
Complete 24 Hour Service
We provide total 24 Hour service for the entire Maryland and Washington D.C. areas.
Licensed & Bonded
Rest assured because King Locksmith and Doors is fully licensed and bonded for safety and peace of mind.
In-House Experts
We do not outsource for our work. You save money because our experts are in-house!
At King Locksmith and Doors, we specialized in high-end and professional locksmith and door services. We have an in-house door installation expert and do not hire out for any door or lock services.  Our technicians are all highly trained and well equipped to help you with any and all door and lock service needs.
King Locksmith & Doors, Inc.
Professional Locksmith & Door Experts
111 University Blvd West Silver Spring, MD 20901
3283 M St. NW, Washington, DC 20007
manager@kinglocksmiths.com