Olney locksmith service – Locksmithing services Olney Maryland MD, 24 hour locksmith
Get Your Free Estimate Today!
Do you need a professional Locksmith in Olney MD? 24/7 Call King Locksmiths – 240-345-1455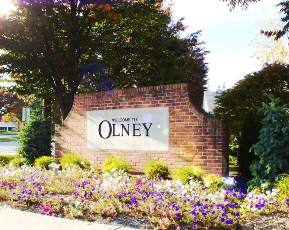 So, you are finally ready to find and hire an Olney locksmith. With the huge amount of locksmiths that dot the locksmith Olney landscape, how do you know who is capable of finishing your locksmith job to your strict specifications, on time and on budget?
In this report, we will go into detail about how to find and choose the best Olney locksmith for your specific needs. Make sure you read it through; there is more to it than meets the eye.
The short answer to finding a good Olney MD locksmith is to hire King Locksmith.
Simple as that. They are the best in the business when it comes to locksmith Olney. For years, King Locksmith has been providing incredible service and value to all of their Olney locksmith clients. As always, they are available 24/7 so you never have to worry about if they will be available when you need them the most.
Most importantly, you can rest assured that when a King Locksmith enters your home, you can take refuge in knowing that they are professional respectful, and most importantly safe.
They are fully licensed, bonded, and insured. Beware of imposters that don't have the proper qualifications. With King Locksmith Olney, you can rest assured that you are getting the real deal.
Olney Maryland Door Replacement, Installation and Repair Specialists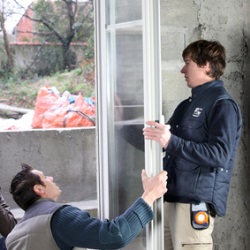 King Locksmiths is a expert Maryland Locksmith giving complete emergency, automotive, residential and commercial locksmith services. However, these are not the only services we provide! We, at King Locksmiths, also excel in door repair, replacement and installation services – which is required for a safe and secure entrance to your home or business.
We have been in this business for many, many years which has equipped us with the necessary skill, training and expertise in the area of door replacement.
King Locksmiths wants to be and is one of the most trusted business' for locksmith services and door installation, repair and replacement serving Olney Maryland, and this area.
Commercial Door Replacement and Installation Services
King Locksmiths offers various locksmith services. But, we also provide quality commercial door replacement and installation in Olney MD area. We believe that with the right approach from a professional Maryland locksmith such as our team you will be able to enjoy protecting your property and belongings. This is why we offer a wide range of security options so you are able to choose the one that best compliments your property and home or business security needs; all at an affordable price.
King Locksmiths can handle any type of residential door lock and installation – including: Deadbolts, Cylinder locks, Mortise locks, Rim locks, Euro profile cylinders/keys (5 pins), and many more.
In addition to residential door locks and installations, King Locksmiths is also experienced in commercial door lock installation and replacement.
Some of the commercial locks that we install are: Electronic access control systems, Magnetic lock system, Automatic locking system & Cardlock systems. We also install and replace ADA compliant door locks (handicap accessible).
Our team of Maryland locksmiths is dedicated to providing great service at affordable prices. If you would like to enjoy having a secure entrance, make sure you call King Locksmiths Olney MD as soon as possible.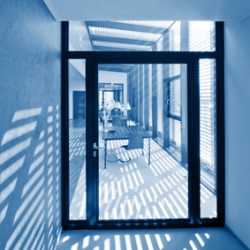 We provide the following Olney MD Commercial Door Repair, Installation and Replacement Services:
All Front Entrance Doors
King Locksmiths has the ability to take your residential or commercial property one step further and install a new door for you. We can replace your old, damaged door with a more secure brand new entrance! You will be able to enjoy the benefits of an upgraded security system that doesn't leave a big hole in your pocket.
Interior Office Doors
King Locksmiths can install any interior office door for your business. We provide and install entry, fire resistive and security doors. This is an effective way to ensure you that your employees, customers and property are protected at all times!
Complete Olney, MD Commercial Locksmith Services
King Locksmiths can take the stress of securing your property and home away. If you are looking for a professional, safe and efficient locksmith service in Olney, Maryland area look no further that King Locksmiths. Our team is here to help you with any type of commercial locksmith services that you might need.
All Storage Room Doors
King Locksmiths offers installation of secure storage area doors for residential and commercial properties. We are here to make sure that your belongings remain safe and secure!
Emergency Locksmith Services in Olney MD
If you are on the market looking for a professional emergency locksmith service provider, King locksmiths is the right place to call. Around the clock locksmith service Olney MD, we are able to offer you 24 hour emergency service. No matter what time of the day or night, King Locksmiths is here for you. We always want to ensure that our clients feel completely secure and protected at all times!
Commercial Business Doors
King Locksmiths has the ability to install any type of door for your commercial property. With years experience, we have been able to deal with most types of commercial locks. You will be able to enjoy a better security system that protects you and your employees while also keeping your business protected!
Commercial Access Control Locks
This type of lock system is used in high-security or critical areas. It will only allow egress for authorized personnel that have the security code or identification for entry into a certain area.
King Locksmiths can ensure complete protection and security to your business by installing this type of lock on your property!
Fencing Security locks
This type of lock system is used for security and privacy purposes. It can be installed on your home or commercial property to ensure that you are completely secure at all times!
King Locksmiths can take care of installing this type of locks for your Olney, Maryland area property. Security has never been easier to achieve!
All Revolving Doors
If you are in need of a new revolving door for your business, King locksmiths can install any type of revolving door. We provide safe and secure revolving doors that will work on most types of doors!
Entrance Locks
We offer entry locks for residential property as well as commercial properties. Residential entrance locks will vary depending upon whether you are installing the locks on a front or back door. Commercial facility entrance locks will vary depending upon the use of that particular area, and may include different systems.
King Locksmiths is here to provide you with top notch service for your residential and commercial properties! No matter what type of lock system you need installed, we have it covered!
King Locksmiths can also help with your Automotive locks. We can install and replace automotive locks for you. If you are in need of an automotive lock replacement service, call King locksmiths now!
Closed Circuit Television (CCTV) Alarms, Video Door Entry Systems and Access Control Systems
In today's world a business can become exposed to vandalism, theft and other problems. A CCTV systems allows you to monitor what is going on at your property either in live time or by viewing recordings of incidents that have occurred. Video door entry system (VEDS) which are also known as door viewer help the receptionist or office staff watch who is coming into the building. This identification process helps to ensure that only authorized people are permitted entry into the building thus giving it a safe and secure environment for everyone who is inside. CCTV, VEDS or Access Control Systems can give you peace of mind knowing complete safety cover for your business.
Warehouse Doors
King Locksmiths can install any type of warehouse door for you. We offer rolling or sliding overhead pedestrian doors, hydraulic and electric powered dock levelers, drive-in rams and much more!
Having a professionally installed track cage locks in your warehouse is essential to keep it secure! For over 10 years our company has been providing the highest quality track cage locks to the Washington, DC and surrounding areas.
King Locksmiths also offers customized exit control systems with a range of access control unit options including but not limited to proximity card readers, push buttons, digital keypads and biometrics such as fingerprint scanners. We can set up your unique system based around an existing card access control system or create an access control solution from scratch.
If you need to access the Internet from a remote location, and need security for your signal transmission, contact King Locksmiths right now! We can install the most advanced Internet Security Systems with wireless capabilities as well as fiber optic data channels. Our technicians will ensure that all of your systems are installed to fit your exact needs.
High Security Doors
All of the procedures which will be included in our specialized service will be executed by our experienced door installation specialists who are experts in the specific training, knowledge and skills for use in the process of installing new doors in an establishment. The first step of this service is the process of inspecting all of the areas where commercial doors will be installed and replaced.
Our door installation workers will then begin the process of removing the old doors and installing the new doors. Our clients may always expect that our door installation services will never fail to live up to the quality that we will promise to them. All of our door installation specialists at King Locksmiths have more than five years of experience in the trade of door installation, door replacement and door repair. We are also able to install door hardware to fit your needs, such as Access Control Systems, High Security Locks or Keyless Entry Locks.
Residential Door Replacement Services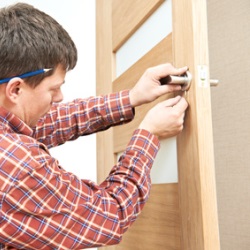 Doors are important tools for your personal dwelling because they provide privacy and security for your family, friends and possessions. But aside from the protection that they can give, secure and new doors will always add style to your home.
However, sometimes replacing your damaged or old doors can be a very challenging and difficult job to start doing. We take out the stress of thinking about and starting and accomplishing door replacement. We can help you make the best choice of doors as well as make sure that they are installed securely and expertly.
See HERE for our Residential Locksmith Gallery of recent projects including home door repair and replacement.
We have been performing door replacement, repair and installation for Olney MD and surrounding area for a long time. See our gallery of our latest door replacement, installation and repair jobs here.
Call us today in order to let us Install Doors for your residence or commercial building. We provide the option for you to request all of our door services as well as any Olney Maryland locksmith service via our online request form here.
Olney Locksmith is a family owned and operated locksmithing service specializing in all kinds of locksmith services.
Whether you're locked out your car or need to get into your home, we have the expertise to help! We are open 24 hours a day and offer emergency locksmith services for any time of the day or night.
Our technicians also provide high security lock installation as well as keyless entry systems that can be programmed with proximity card readers, push buttons, digital keypads and biometrics such as fingerprint scanners depending on what type suits your needs best. If you want more information about these products contact us today!
Complete 24 Hour Service
We provide total 24 Hour service for the entire Maryland and Washington D.C. areas.
Licensed & Bonded
Rest assured because King Locksmith and Doors is fully licensed and bonded for safety and peace of mind.
In-House Experts
We do not outsource for our work. You save money because our experts are in-house!
At King Locksmith and Doors, we specialized in high-end and professional locksmith and door services. We have an in-house door installation expert and do not hire out for any door or lock services.  Our technicians are all highly trained and well equipped to help you with any and all door and lock service needs.
King Locksmith & Doors, Inc.
Professional Locksmith & Door Experts
111 University Blvd West Silver Spring, MD 20901
3283 M St. NW, Washington, DC 20007
manager@kinglocksmiths.com