Top Notch Safe Cracking Hyattsville, Maryland Residents Can Depend On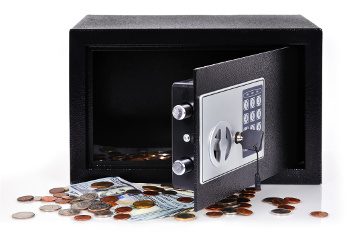 King Locksmiths is a well-known DC and Maryland locksmith service that specializes in emergency, auto, residential, and commercial locksmith services, including skilled safe cracking Hyattsville, MD services for homes and businesses. A small sample of our expert solutions are the following:
All of our safe cracking services in Prince George's County, MD are carried out by a group of professional specialists with 5+ years of expertise in the field. These experts are qualified with all of the different types of safe setups, repair, and unlocking solutions. To guarantee complete transparency of our safe unlocking MD expert solutions, we provide upfront pricing and free quotes before beginning any work on the safe.
Safe Cracking Hyattsville, Maryland Services
Cracking open a safe without using a combination or key is called safe cracking. It is necessary when you've forgotten the combination or lost the key. Based upon the strategy that is implemented, the safe cracking results are either destructive or non-destructive.
Some of the popular non-destructive safe and vault opening techniques include combination dial manipulation, radiological safe cracking, and use of auto-dialers.
On the other hand, the destructive safe opening solutions include:
the utilization of explosives
grinding machine
sawing and forcing the safe open through force of impact
These particular strategies should be prevented at all costs, simply because they can result in considerable loss or injury to the technician operating the safe.
Who Should Crack Your Safe?
Most safes use a circular, rotating combination dial with numbers. A small cylindrical column is always inside the circular dial.. The spindle turns whenever the dial is rotated. Professional locksmiths for safes are particularly qualified to assist you unlock your safe in the quickest time, while being sure that nothing is damaged.
Not simply anyone can un-lock a safe and we truly encourage using a professional locksmith for safes instead of cracking it open yourself. The whole process takes both patience and effort, and our locksmiths always try to minimize any destruction caused to your safes and the safe lock.
The comprehensive Hyattsville, Maryland locksmith service for safes covers:
Lock and safe security metrics
Safe and vault assembly
Mechanical safe lock mounting
Safe lock dialing diagnostics
Combination lock replacement
Design variants
Safe manipulation principles
Dialing combinations
Choosing an Expert Safe Locksmith in Hyattsville Has Benefits
Even though all of our professional safe crackers are able to open a safe effortlessly usually, the extent of labor depends on various factors for example the type of safe, the sort of lock, the age of the safe, and the locking mechanism. We aim to trigger little to no damage anytime we are able to.
King Locksmiths Maryland and DC has long been engaging in safe setup and opening services for quite some time and you're able to put your confidence in our company's bonded and insured locksmiths to keep all of your belongings protected. All of our commercial and residential safe unlocking Hyattsville expert services are completed with the highest reliability. To ensure a swift and competent task, the professionals use superior quality safe cracking tools and equipment. The advantages of using a professional Maryland locksmith to open your safe consist of:
comprehensive security guarantee
high quality of support
service warranty
speedy service delivery
Get In Touch With Us Right Now
On accepting your inquiry for safe cracking Hyattsville, Maryland assistance, our company's customer service associates will take action immediately to send a professional locksmith to your home or company ASAP. To help keep you abreast with regards to our expert solutions and how much opening a safe may cost, we provide free quotes to any and all of our own customers. Our upfront pricing approach will make it possible for you to determine what you will need to pay out before determining to employ us. Due to the fact crisis situations and lockouts are unpredictable, we offer a timely 24/7 locksmith service in Hyattsville, MD and the area surrounding. So when you need a safe cracker in Hyattsville, call King Locksmiths. We're here for you around the clock.
Homeowners and companies of Hyattsville, Maryland could certainly contact our mobile locksmiths any day each week since we manage an exceptionally trustworthy, 24-hour locksmith service for safes that is certainly together insured and bonded. Our safe cracking fees are highly competitively priced and every one of our locksmith professionals currently have 5+ years of expertise opening safes. Each of these specialists are ready with the most innovative cracking instruments.