Derwood MD Locksmith Services
Get Your Free Estimate Today!
For All Your Locksmith Derwood MD Needs, Call Us Anytime 24/7 – (240) 345-1455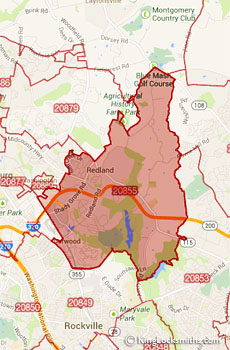 People throughout the world depend on locks to keep their possessions safe. If you live in Derwood Maryland you are one of these people. Whether you reside in a residential or commercial location there will be locks on the doors and other places.
If you need Locksmith Derwood MD service look no further than our company, King Locksmiths. Our MD locksmiths are experienced on any type of lock or security system and with our 24/7 emergency service can be on the job in a matter of minutes.
What We Do…
Whether the job involves automotive lockouts, door replacement or door repair from a break-in or simply a desire to change the locks on your establishment, you will receive prompt and excellent service. We work on old or new locks as well as installing electronic locks, commercial security systems, and things such as office or automotive lockouts.
As a local company we understand the needs of our customers and are happy to provide excellent service, superior locksmiths, and the best brands available. We are dedicated to providing good service for Derwood Maryland.
Why Choose Us?
When looking for a Locksmith Derwood MD locksmith you will find we are outstanding in providing the following services:
24/7 service, 350 days a year
Locksmiths with at least 5 years experience
Labor on or replacement of any type of lock and key
Superior customer service
Estimates and reasonable prices
Specialists in Maryland Door Installation and Repair
Security is important and we, at King Locksmiths in Maryland, are happy to provide this service any time day or night. No job is too big or too small. Give us a call today when you need a locksmith in Derwood MD.
Complete 24 Hour Service
We provide total 24 Hour service for the entire Maryland and Washington D.C. areas.
Licensed & Bonded
Rest assured because King Locksmith and Doors is fully licensed and bonded for safety and peace of mind.
In-House Experts
We do not outsource for our work. You save money because our experts are in-house!
At King Locksmith and Doors, we specialized in high-end and professional locksmith and door services. We have an in-house door installation expert and do not hire out for any door or lock services.  Our technicians are all highly trained and well equipped to help you with any and all door and lock service needs.
King Locksmith & Doors, Inc.
Professional Locksmith & Door Experts
111 University Blvd West Silver Spring, MD 20901
3283 M St. NW, Washington, DC 20007
manager@kinglocksmiths.com