Door Replacement and Repair Rockville Maryland
Get Your Free Estimate Today!
Call us 24/7 – (240) 345-1455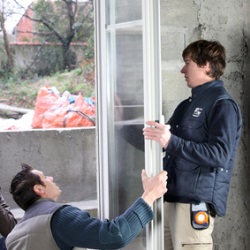 King Locksmiths is a expert MD Locksmith giving complete automotive, residential, commercial and emergency locksmith services. However, this is not our only specialty! We, at King Locksmiths, also excel in door repair, replacement and installation services- which is required for a very safe door. We have been in this business for many, many years which has equipped us with the necessary skill and expertise in the field of door replacement. King Locksmiths happens to be one of the leading business' for locksmith services and door repair, replacement and installation serving Rockville Maryland, and all surrounding areas.
Your cost is reduced because we have our own in-house Rockville door repair, installation and repair experts. We don't hire a third-party contracted worker to provide our commercial and residential door installation, replacement or repair services, and this really saves money. This business is one of only two companies which offers in-house Rockville door repair, replacement and installation. Our workers are highly experienced and have at their disposal all the tools and necessary equipment needed for providing these services. Other companies will probably provide door repair, installation and replacement services for Rockville MD, but before you decide, make sure you know that they are not using a third party contractor to provide the services that are needed.
Why Choose King Locksmiths?
Quick response
The best high quality services
A 100% customer satisfaction
Unbeatable choices of designs to browse through and choose
Industry leading door replacement, door repair and door installation standards that constantly earn high ratings
Satisfying results
The highest quality doors
Business property doors
We track your project for absolute beginning-to-end management
Professional, experienced and trained staff
The door is assuredly one of the most important features of any dwelling, whether the property is commercial or residential. Homeowners and business owners should check often to see if their doors are in very acceptable condition. If you notice any problems or issues regarding your doors, one of the wisest steps to take is to make a call to door an installation, replacement and repair company. But which company must you decide to choose? Well, deciding on the most reliable one has something to do with getting the help that you deserve.
Commercial Door Replacement and Installation Services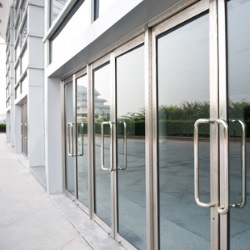 We provide the following Rockville Commercial Door Installation, Replacement and Repair Services:
Storefront Doors
Interior Office Doors
Complete Commercial Locksmith Services
All Storage Doors
Commercial Building Doors
Commercial Access Control
Revolving Doors
Warehouse Doors
High Security Doors
All of the procedures that are included in the specialized service will be executed by our experienced and trained door replacement and installation work crews who have the specific training, skills and knowledge for use in the process of installing a new door in a business. The first step in completing this service is that of the process of inspecting every area where commercial doors will be installed and replaced.
Our door installation workers will then start the process of removing the old doors and installing the new doors. Our clients will always be able to expect that our door installation services will never fail to live up to the quality that we promised to them. The door installation specialists at King Locksmiths have more than five years of experience in the field of door installation, door replacement and door repair. We are also skilled in installing door hardware to fit your choices, such as Access Control Systems, High Security Locks or Keyless Entry Locks.
In addition to commercial door installation we also do commercial locksmith work such as lock rekey, access control systems, and high security locks. 
Residential Door Replacement Services

Doors are important tools needed in your personal dwelling because they provide much needed security and privacy for your family, possessions and friends. And aside from the protection that they can give, effective and new doors can always add extra style to your personal property. However, sometimes replacing your your old doors can be a very difficult and stressful thing to start thinking about doing. We take out the stress of starting and successfully accomplishing door replacement. We will help you make the right choice of doors as well as make sure that they are installed securely and properly. Click HERE for our Residential Locksmith Gallery of recent projects including home door repair and replacement.
We have been performing door repair, replacement and installation for Rockville Maryland and surrounding area for many years. See our gallery of our latest door repair, replacement and installation jobs here. Contact us today in order to give us the chance to Install Doors for your residence or company. We make it easy for you to request all of our door services as well as any Rockville MD locksmith service via our online request form here.
Complete 24 Hour Service
We provide total 24 Hour service for the entire Maryland and Washington D.C. areas.
Licensed & Bonded
Rest assured because King Locksmith and Doors is fully licensed and bonded for safety and peace of mind.
In-House Experts
We do not outsource for our work. You save money because our experts are in-house!
At King Locksmith and Doors, we specialized in high-end and professional locksmith and door services. We have an in-house door installation expert and do not hire out for any door or lock services.  Our technicians are all highly trained and well equipped to help you with any and all door and lock service needs.
King Locksmith & Doors, Inc.
Professional Locksmith & Door Experts
111 University Blvd West Silver Spring, MD 20901
3283 M St. NW, Washington, DC 20007
manager@kinglocksmiths.com