3 Characteristics That The Best Locksmith Technicians All Possess
Discover What Makes A Great Locksmith Technician
When it comes to the best locksmith technicians around, the team at King Locksmith and Doors is hard to beat.
The reason is:
All of the best locksmith technicians have some unique traits in common. So, whether you are looking for ways to identify reliable and qualified locksmiths or you are thinking about becoming a professional locksmith yourself, we've decided to reveal here the exact characteristics that all lock and key professionals must possess.
And when we hire a new technician, you can be sure that he or she has all of the 3 traits explained here.
All The Best Locksmith Technicians Have These 3 Characteristics:
# 1. All Great Locksmiths Are Good With Their Hands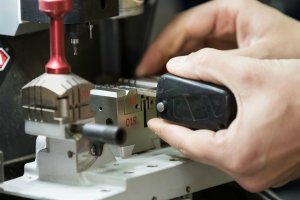 The fact is, in order to be a skilled locksmith, you must have a steady hand. Some typical services that our technicians provide our customers include removing broken keys from locks, cutting new car keys with perfect precision, or installing new mortise locks that fit just right inside your door frame. No matter what type of service is requested, every job require focus and excellent hand-eye coordination.
Not only that:
The best locksmiths love doing puzzles and are always trying to figure out how things work. This inquisitive mindset is ideal in order for a technician to enjoy their job. And if you enjoy what you are doing, customers will enjoy better services.
# 2. If You're Not A Night Person, Don't Become A Locksmith
One of the things our customers love most is that we are available 24-hours a day. But let's face it if you are locked out of your car or home at 3 am you would prefer that your locksmith arrives quickly and ready to work.
No one wants their locksmith to look like they just dragged themselves out of bed, that's why one of the most important characteristics of a skilled locksmith is they must be a night owl. And, our customers can always count on friendly assistance at any hour of the day or night.
# 3. Patience Is Essential For All Great Locksmiths
Not everyone understands how high-tech locks work. And that's ok because your locksmith technician should be able to explain everything to you when they install or repair your keyless entry locks. And if you don't understand everything right away, you deserve a locksmith that has the patience to help you figure things out.
In other situations:
If you are looking to remodel your home and need help choosing the best type of door for your front entrance, your technician needs to have the communication skills to help you make an informed decision. Being polite, friendly and patient are important characteristics that all of the technicians at King Locksmith and Doors possess.
To sum up:
There are many more skills and personality traits that make a great locksmith technician. For example, a great locksmith will be able to provide reliable information about all the different door lock brands so you can pick one that is right for you. And in addition to the standard locksmith training and licensing requirements in MD and DC, the traits we have included here are perhaps the most important traits that we require from all of our technicians.
To learn more about our locksmith technicians or to request locksmith and door services in the Maryland and DC areas, just contact King Locksmith and Doors!
Suggesting reading: 3 Insanely Easy Ways To Protect Your Home While On Summer Vacation