Locksmith Cloverly MD Services with King Locksmiths
Get Your Free Estimate Today!
Complete Locksmith Cloverly, Montgomery County, MD Service by King Locksmiths
Contact Us 'Round the Clock at (240) 345-1455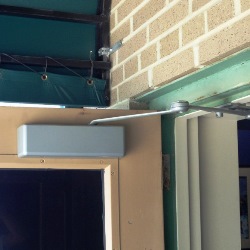 If you're looking around constantly for honest Montgomery County, MD locksmith services for Cloverly, Maryland, look no further than King Locksmiths. At King Locksmiths Maryland and DC, our company offers trustworthy, comprehensive locksmith Cloverly, Maryland services. If you are a Montgomery County resident struggling to find comprehensive locksmith service, call our team ASAP. Our 24 hrs a day, 7 days a week professional locksmith services are efficient, quick, and professional.
Car Locksmith in Cloverly 
Our team also provides automobile locksmith services. If you are annoyed because you are locked out of your vehicle after having a very long, stressful day at work, our helpful locksmiths will offer you peace of mind instantaneously. Our car locksmith services in Cloverly comprise:
Business Locksmith Cloverly Service in Montgomery County
In addition, we feature respected commercial locksmith assistance. For those who own a company and want truthful and helpful service, we'll provide it. Our experienced locksmith professionals are able to handle many business locksmith projects. Some of our commercial locksmith services for businesses in Cloverly, Montgomery County include:
access control system servicing
If you want more advanced locksets and security systems for your commercial establishment, biometric security locks could probably give you the comfort you require. Fingerprint locksets are a fantastic way to keep valuable items safe and secure. If you spend considerable time worrying about misplacing important paperwork, for instance, installing fingerprint locksets is perhaps something to think about.
Mobile Locksmith in Cloverly for Emergencies
When you are panicking because you require emergency locksmith professional service, stop your worrying. Our 'round the clock locksmith service is responsive, effective, quick, and professional. If you're unable to get back into your dwelling at 2:00 a.m. because you cannot find your keys, we'll come to your rescue. Our "critical scenario" specialties include things like:
having your locks changed
any kind of lock out help
stuck key extraction
duplicating lost keys
Do not freak out if you happen to find yourself seeking a locksmith for emergencies in Montgomery County. With our 30 min response times, you will find yourself back on schedule in no time.
Cloverly, MD Residential Locksmith
Our many household professional locksmith services are reputable and precise. In the event you ask for a professional locksmith to come to you, one of our mobile locksmiths will be there to assist you. You will find a lot of our most popular professional locksmith services for homes below:
key extraction
having your locks rekeyed
lock maintenance service after theft
Professional Lock Techs
If you want a locksmith Cloverly, Maryland residents trust, we are able to assist you. Our staff is made up of impressive lock technicians that are helpful, prompt, and polite. At King Locksmiths, every lock tech has five plus years of practical experience in the line of business. If you've got any inquiries with regards to locksets and smart safety mechanisms, feel free to speak to our skilled lock technicians.
Ask for Locksmith Cloverly, Montgomery County Service Today
If you're searching the Montgomery County region for a locksmith Cloverly vehicle owners, commercial establishments, and homeowners feel extremely comfortable employing, King Locksmiths is here for you 'round the clock. Not only are our services swift, friendly, and effective, they're also very reasonably priced. If you're attracted to locksmith services that are extensive, yet at the same time extremely reasonably priced, our business will make you very happy. Other companies just aren't able to beat our trusted up-front prices. Our prices won't ever change on you. When you need locksmith Cloverly service, get in touch with King Locksmiths at your earliest convenience for a free estimate. If you need premium locksmith service in Cloverly, Maryland, email us any hour of the day, our dispatch center is waiting for you.
 
Complete 24 Hour Service
We provide total 24 Hour service for the entire Maryland and Washington D.C. areas.
Licensed & Bonded
Rest assured because King Locksmith and Doors is fully licensed and bonded for safety and peace of mind.
In-House Experts
We do not outsource for our work. You save money because our experts are in-house!
At King Locksmith and Doors, we specialized in high-end and professional locksmith and door services. We have an in-house door installation expert and do not hire out for any door or lock services.  Our technicians are all highly trained and well equipped to help you with any and all door and lock service needs.
King Locksmith & Doors, Inc.
Professional Locksmith & Door Experts
111 University Blvd West Silver Spring, MD 20901
3283 M St. NW, Washington, DC 20007
manager@kinglocksmiths.com