Kensington MD Locksmith Services with King Locksmiths
Get Your Free Estimate Today!
Need a professional Kensington MD Locksmith?  24/7 Call King Locksmiths – 240-345-1455
If you are looking for the best Kensington Locksmith Service, give us a call. We have Professional Technicians to ensure that each of our customers are able to get quality service every time. We offer a wide array of services, whether you need new security for your car or house doors. We are a 24/7 Kensington Locksmith Team who offers competitive prices. We provide fast, professional
locksmith services
for all residents and businesses in Kensington. Without a Professional Kensington Locksmith, you can be putting your family in danger, and we make sure that you are protected completely.
Our competitive pricing makes our Kensington locksmith company one of the best in the industry. We never settle with offering low quality service, but we always make sure to keep our pricing at an affordable rate. All types of homes and business establishments can benefit from our service. Our Kensington Locksmith Team promises to help you with any and all your locksmith needs.
Door Replacement, Installation and Repair Specialists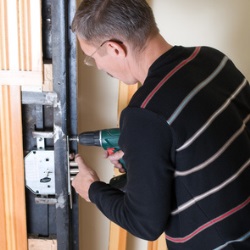 King Locksmiths is a expert Maryland Locksmith providing full residential, commercial, automotive and emergency locksmith services. However, that is not all we do! We, at King Locksmiths, also excel in door repair, replacement and installation services – all that is needed for a safe and secure entrance to your home or business. We have been operating in this field for many years which has equipped us with the necessary skill and training in our area of door replacement. King Locksmiths is one of the most trusted companies for locksmith services and door repair, replacement and installation serving Kensington Maryland, and all surrounding areas.
Our specialists are highly experienced and have at their disposal all the necessary tools needed for providing the services you need. Other companies might provide door repair, installation and replacement services for Kensington MD, but before you decide, be sure you know that they are not using a third party contractor to provide the services that are needed.
Commercial Door Installation, Replacement and Repair Services
We provide the following Kensington Commercial Door Replacement, Repair and Installation Services:
All Front Entrance Doors
Interior Office Doors
All Storage Room Doors
Commercial Building Doors
Commercial Access Control
Revolving Doors
Warehouse Doors
High Security Doors
All of the procedures that will be included in our specialized service will be executed by our experienced door installation workers who are experts in the specific training, knowledge and skills for application in the process of installing a new and secure door in an establishment or business. The first step to take in this service is that of the process of inspecting every area where commercial doors will be replaced and installed.
Residential Door Replacement Services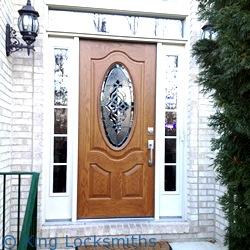 Doors are very important tools needed in your personal dwelling because they provide much needed security and privacy for your family, possessions and friends. Also, aside from the protection that they must give, secure and new doors can add your own style in your personal dwelling. However, sometimes replacing your damaged or old doors may be a very challenging and difficult thing to have to do.
We have been performing door installation, repair and replacement for Kensington Maryland and all of this area for many, many years. See our gallery of our latest door replacement, repair and installation jobs here. Contact us today in order to allow us to Install Doors for your home or establishment. You may also request all of our door services as well as any Kensington Maryland locksmith service via our online request form here.
Lock Re-key / Lock Key Change Services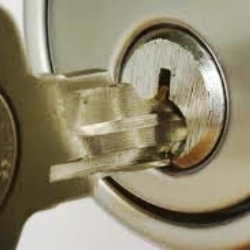 Locks and keys are a large part of all our lives and perhaps one that most people take for granted until a problem appears. This is why it is important to find professional Kensington Maryland assistance with re-keying because help is needed from of a trusted and reliable locksmith Kensington when you find out that the key to a lock is stolen, lost or in the wrong hands.
In most cases, re-keying of a lock is a requirement after a burglary in a house or business. We understand that waiting is not an option. A highly trained professionals will be dispatched to your site to assist in re-keying the locks professionally. If you need us to rekey locks in Kensington or nearby, we will be there promptly.
Our expert ability to re key locks is something that takes talent, training and a professional approach. This is due to the sensitive nature of a lock re key. It is important to have trust in the business which changes any function of your various locks. With King Locksmiths Maryland you can feel safe and secure in having the knowledge that the lock rekey was performed well and that our technicians are experienced and highly trained.
Residential Lock Rekey Kensington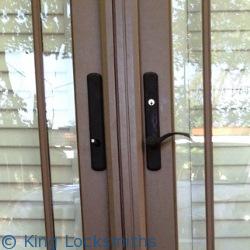 Our residential locksmith technicians not only perform lock re-keying in Kensington as a result of emergencies, we can also provide re-key service for first time house owners and renters. We rekey locks for landlords when their tenants move out, apartment building owners and new homeowners. We provide top-of-the-line Maryland Residential Locksmith Services!
We provide the following Residential Lock Re key Services:
Exterior Door Lock Re-key
Lock Re-keys for Interior Doors
Lock Re-keys for Cabinet Doors
Garage Doors – Lock Re-key
Gates or Storage Units – Lock Re-key
Desks or File Cabinets – Lock Re key
Lock Re-keys for Patio Doors
Full Connecticut Ave Lock Services
And Much More!
Commercial or Business Lock Rekey Services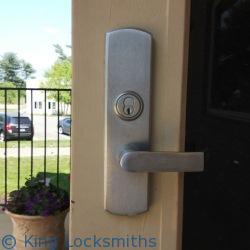 When you are the owner or manager of a business, securing the business's assets is your top priority. There will most likely be instances when the security of your business could be breached due to the keys finding their way into the wrong hands. Perhaps a former employee will not return their keys, or possibly someone else's keys were misplaced. These situations require that your locks be rekeyed to keep the assets and property safe. Sometimes an office lock rekey could be performed to change the way a master key system works and who has access to what area.
Contact us anytime night or day by dialing the number below or filling out the contact form on our website. Whether you need locks re keyed in Kensington, or you have other locksmith assistance issues, we can give you the best service and guarantee – 100% customer satisfaction.
Call King Locksmiths Maryland – Kensington MD Locksmith Team today – 240-345-1455
Complete 24 Hour Service
We provide total 24 Hour service for the entire Maryland and Washington D.C. areas.
Licensed & Bonded
Rest assured because King Locksmith and Doors is fully licensed and bonded for safety and peace of mind.
In-House Experts
We do not outsource for our work. You save money because our experts are in-house!
At King Locksmith and Doors, we specialized in high-end and professional locksmith and door services. We have an in-house door installation expert and do not hire out for any door or lock services.  Our technicians are all highly trained and well equipped to help you with any and all door and lock service needs.
King Locksmith & Doors, Inc.
Professional Locksmith & Door Experts
111 University Blvd West Silver Spring, MD 20901
3283 M St. NW, Washington, DC 20007
manager@kinglocksmiths.com