Safe Cracking Montgomery County, MD Service
Get Your Free Estimate Today!
Safe Cracking Montgomery County, MD Locksmiths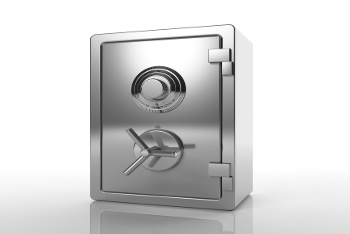 When it comes to choosing a locksmith company that provides reliable safe cracking Montgomery County, MD service, you know that you have to choose the best. Our company, King Locksmiths, is one of the premier companies in the area. There are a lot of things the make our company stand out, such as our top-of-the-line equipment and our excellent service. Essentially, we understand that you want to call a company that you can depend on and the last thing that you want is to have to deal with any type of complication as a result of the company that you hired. That is why we put so much effort into providing 24/7 locksmith service in Montgomery County, MD and surrounding areas.
When you need to find a reliable Maryland locksmith for safes, you need someone that has the knowledge and expertise that is required to handle the job. You also need a company that cares about you as a customer. That is why you should choose our company right from the start.
Safe Cracking for Homes and Businesses in Montgomery County, MD
Whether you are in a residential area or in charge of a commercial building, you will need prompt safe cracking services when you need to gain access to a locked safe quickly and reliably. Perhaps you have a residential safe that has stopped working properly and you can no longer gain access to it. Perhaps you are operating a commercial building and something has gone wrong with the safe, thereby denying anyone access to it. Obviously, you need to contact a complete locksmith service in Maryland and DC that can take care of the problem with fast and friendly, 24-hour service.
You need to contact a company that has expert safe crackers who know how to crack a safe without causing any additional damage to your property. It can be a long and arduous process, so it is vitally important that you contact someone who knows how to do it. At times, special equipment can be used to help our professionals detect the problem and then remedy the situation. At other times, it is necessary to drill the locks or perform similar measures. Whether you are looking for a residential locksmith for safes or a commercial locksmith in DC or Maryland, we will always provide you with a free quote and upfront pricing. We are also bonded and insured, so you never have to worry about potential damage to your property. We also perform safe installation when you need it.
Choosing a Reliable Company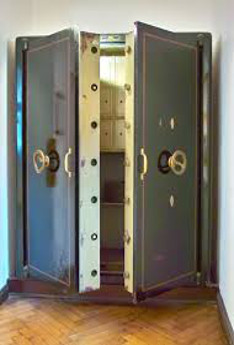 Clearly, you want a company that services your area with mobile locksmiths who are honest, reliable, and knowledgeable. You also want a company that can get there quickly and address the issue that you are experiencing. Our company has a 30 minute response time so you never have to wait half a day to have someone come out to your location. All of our technicians also have 5+ years of experience in the field, meaning that you never have to worry about someone coming out and not knowing how to handle a particular situation. Our company strives to be better than the competition and as a result, we have the best equipment, the best technicians, and the best customer service in the industry.
If you need a company that can get there quickly for safe cracking Montgomery County service or virtually any other reason, contact King Locksmiths around the clock. In addition to our 24/7 locksmith service and our upfront pricing, we have all of the tools and equipment to handle any job that you throw at us, no matter how complicated it might be. We service Montgomery County, MD and surrounding areas and we are more than happy to answer all of your questions in detail. When it comes to your safety and the safety of your valuables, you need a company that will not let you down. That is why you should go with the best locksmith in Montgomery County and hire King Locksmiths Maryland and DC.

Complete 24 Hour Service
We provide total 24 Hour service for the entire Maryland and Washington D.C. areas.
Licensed & Bonded
Rest assured because King Locksmith and Doors is fully licensed and bonded for safety and peace of mind.
In-House Experts
We do not outsource for our work. You save money because our experts are in-house!
At King Locksmith and Doors, we specialized in high-end and professional locksmith and door services. We have an in-house door installation expert and do not hire out for any door or lock services.  Our technicians are all highly trained and well equipped to help you with any and all door and lock service needs.
King Locksmith & Doors, Inc.
Professional Locksmith & Door Experts
111 University Blvd West Silver Spring, MD 20901
3283 M St. NW, Washington, DC 20007
manager@kinglocksmiths.com